Stardew Valley on Steam
Official Stardew Valley Wiki
Carl's Stardew Valley Guide
Here's my latest obsession. I just love this little game. It reminds me of Farmville and Hayday but so much better. I play the single player option but there is a multi player option too. I have it for PC and my son has it for Playstation 4 Pro.
Here's a few things I've learned.
A year is the 4 seasons, each containing 28 days.
Tools do not break but must be upgraded with the blacksmith to increase abilities.
Your little farmer must be asleep in her/his bed by 2 am or said farmer will pass out and someone will "rescue" her/him. At first there is no penalty but after a few times you loose some "gold" as a fee for the rescue.
You have an energy bar and using your tools and such depletes it. Food/drinks/potions/sleep fills it.
Skills: farming, mining, foraging, fishing and combat. Branching choices at level 5 and 10.
For me the fishing is incredibly difficult and frustrating.
Cooking is interesting. You must upgrade your farmhouse once to get a kitchen and then you have the ability to cook food. To make an omelet you must have a fried egg and milk. To make a "Farmer's Lunch" you need to make an omelet and then have a parsnip. There are several dishes like that.
Social: There are towns people and there is a 10 heart social tree. You gift townies with things ( 2 x a week, an additional gift can be given on birthday weeks.) to build up the friend ranking. Chatting daily can increase the social but not by much. Usually you'll get one social chat option. Gifts have a , loved, liked disliked and hated ranking which will increase or decrease your friendships accordingly. After your friendship builds the town folk will send you gifts in the mail or recipes. Certain towns people are single and you can marry. I haven't found my spouse to be help, honestly. You do not control them. Your spouse comes witha room to the house and a special area outdoors. My hubby is a slob and loves chickens. You can have children, not sure what they do. Divorce is an option also.
There are 3 or 4 choices for the type of farm you'd like. I chose a forest farm.
Animals: start as babies and there is a social branch for them also. You pet them each day. The amount of hearts decides the rating of your animal products. ratings; normal, silver, gold and iridium. You do not butcher/eat the animals. They produce goods. They do not die from starvation either. They may be sold for gold.
The first animal shelter you build is a coop, which has chickens. Upgrading it unlocks Ducks and then more animals as you go. The first upgrade also adds an incubator for the eggs.
Barns start with cows and then upgrading unlocks goats, and so forth
Crops: Are Seasonal. Have a quality system. Different fertilizers are crafted.
Mining is fun .
Getting a horse makes the traveling much easier. You can craft warp totems that act like a fast travel option to get to one area to another in the town. Like the beach, etc. There are other areas that I haven't unlocked.
I've only been playing a few weeks and there is so much I don't know yet.
Much fun!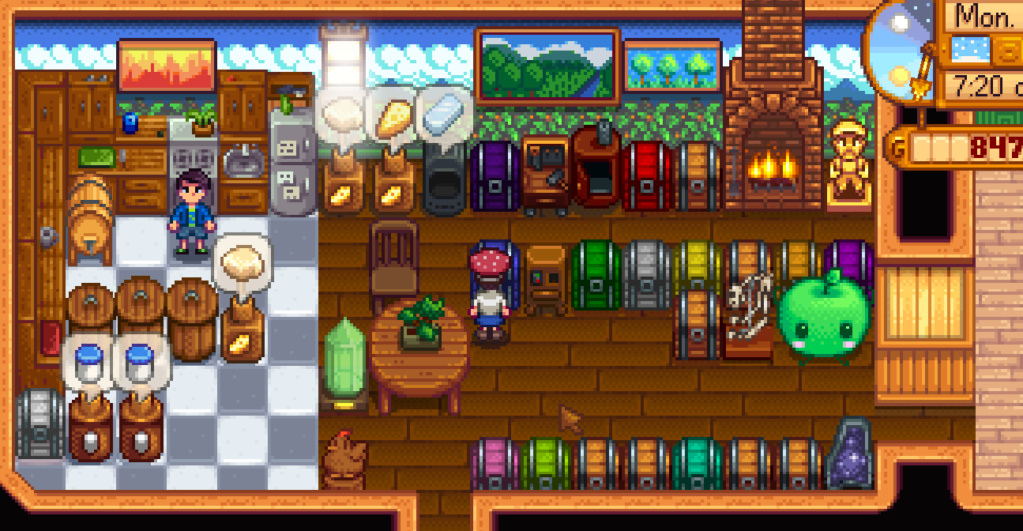 Here's what the interior of my little house looks like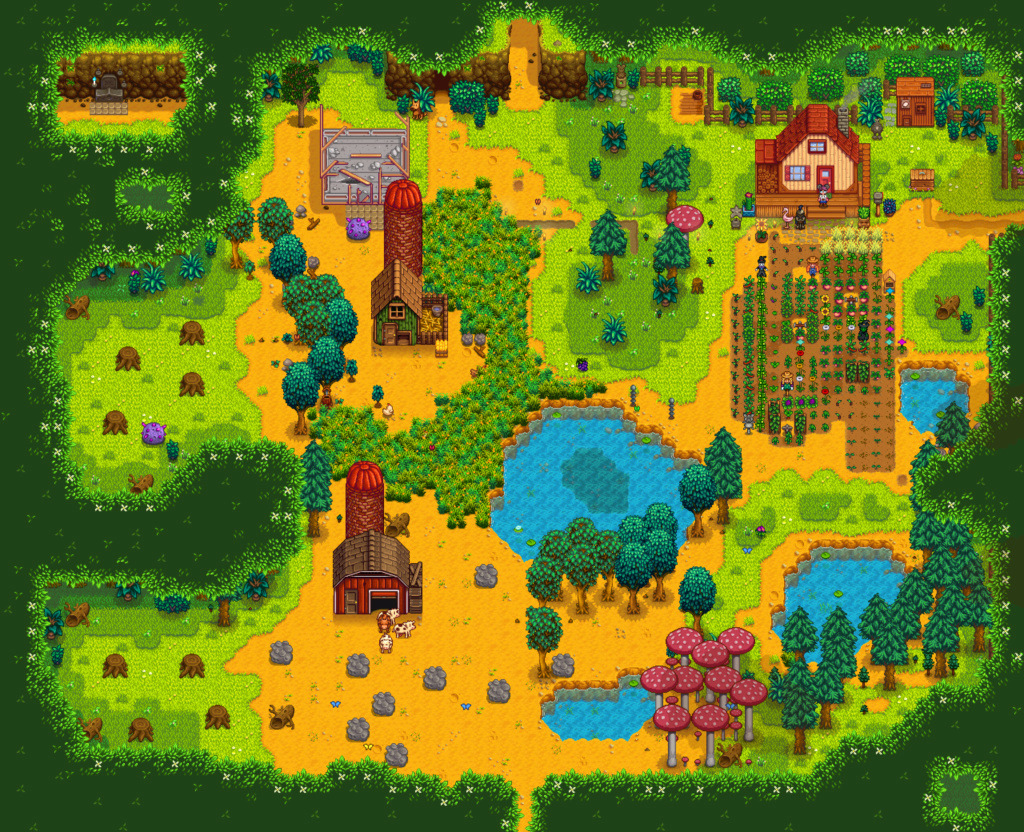 Fall: 3rd year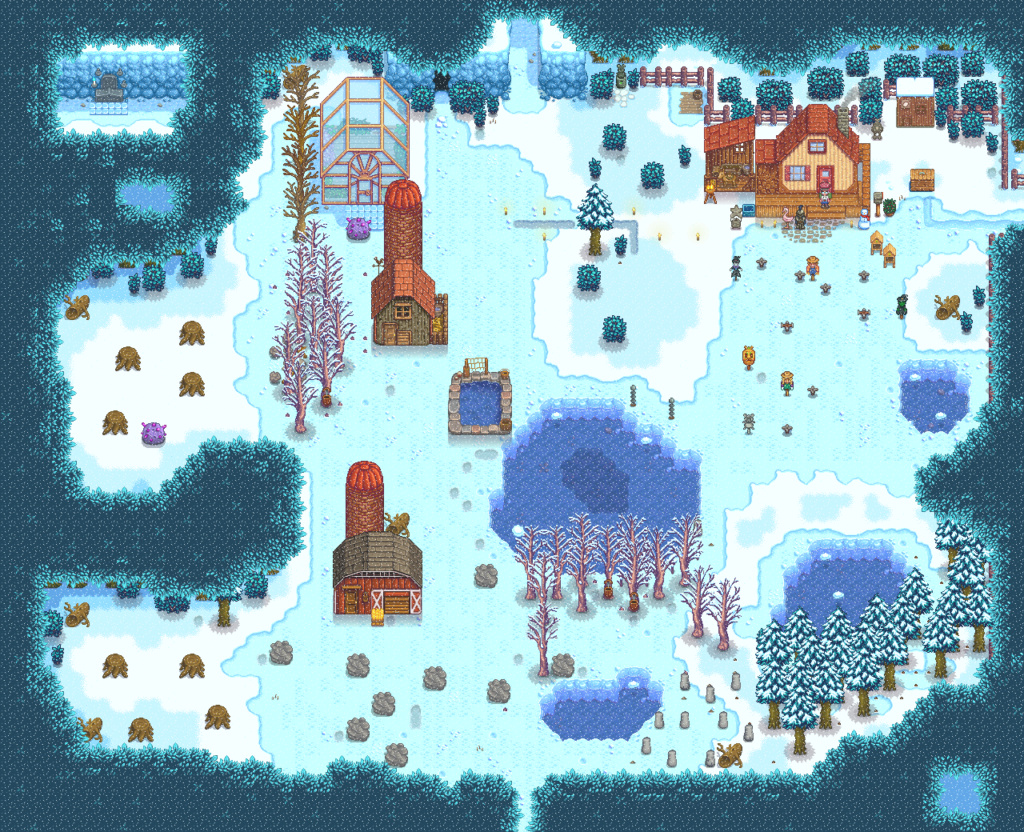 Winter: 3rd year