A different option to start a new save.
CAS Stories gives you a blank Sim.
Their traits and aspirations are generated by the game based on player answers to a set of questions.
These are set and cannot be changed in CAS.
Looks, gender and style can be set my the player.
You can answer the question presented or choose to randomize the next one.
There are 10 in all that help mold the personality of your Sim.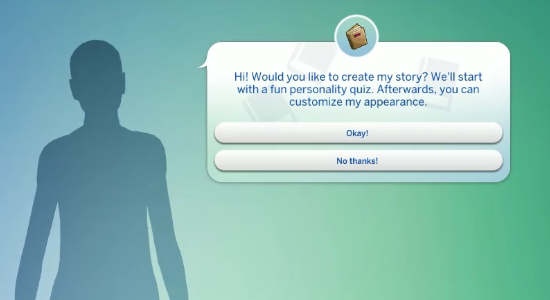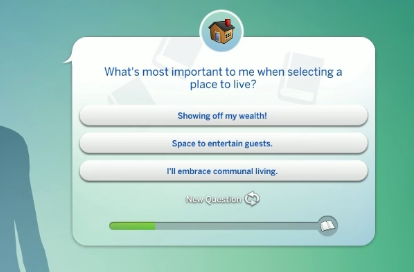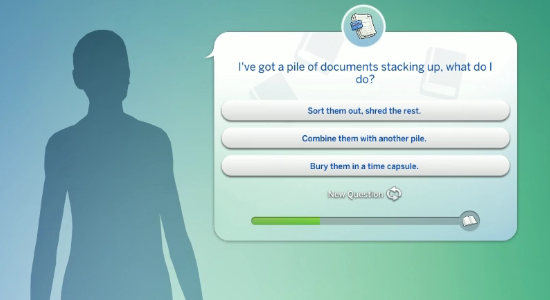 Viola! Your new Sim already has some starter skills and is ready to customize.