Friends Forever:
A 3 Little Sims Gameplay Challenge
The Cast: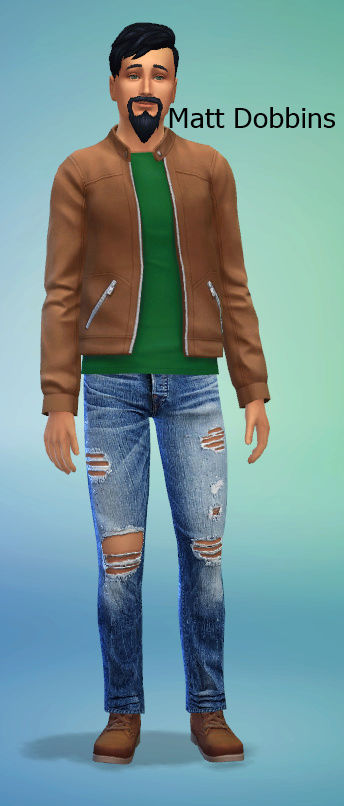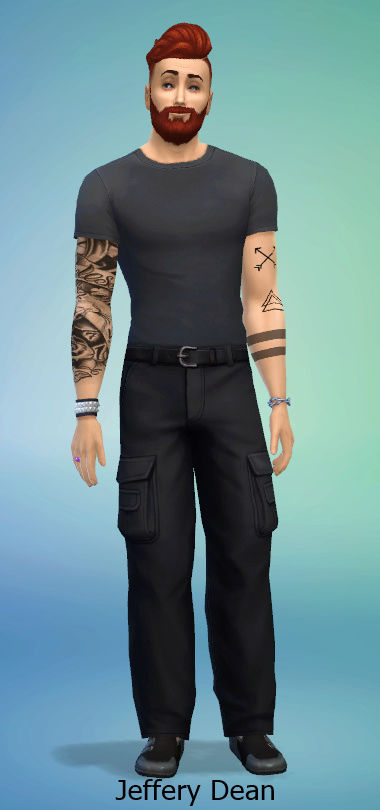 The Bio:Maranda Zuniga
loves food and she loves to eat said food. Her dream is to learn every single recipe she can get her hands on and eat said recipes. Maranda is a goof ball by nature, her parents often said that Maranda is the life of the party and was the easiest of all their 10 children to raise. "Never was a dull moment while Manny (what her family called her) was around!" her father would say and her mother was quoted in saying, "Depressed? Who could be depressed with Manny around!"  Maranda also has a love for the Art. In school whenever there was a play being produced, it was Maranda's art that would be displayed as the background. "We will miss seeing her art." her principle said when Maranda graduated from San Myshuno High.
Matt Dobbins
grew up in a small home in Willow Creek. His father was a bakery shop owner called, Sweet Treats, his mother was a stay-at-home mom who dabbled in writing fiction and made a small amount of royalties from the few books she sold. Matt's parents weren't rich by any means, most of the time they were barely squeaking out a living. Matt promised himself and his parents that someday he was going to become fabulously wealthy and he would share that money with them. Unfortunately before Matt was able to fulfill that promise to his parents, his father passed away after becoming ill and his mother shortly after, leaving Matt to defend for himself while finishing high school.
Matt met Maranda at the Art Gallery in San Myshuno and spent hours looking and discussing art. They quickly became friends, but when Matt asked Maranda out for a date, she turned him down leaving Matt heartbroken as he thought she was the one.
Jeffery Dean
is also from San Myshuno and attended the same high school as Maranda. Jeffery was the all star athlete and had been recognized as MVP in every sport he played. Devoted to his physic, Jeffery has turned down many offers from all the girls to be their boyfriend and did not attend his junior or senior year prom. "Ain't got time for that silliness" he would say. You will find Jeffery spending as much time as he can at the gym, doing push-ups or sit-ups or out for a jog.  When he isn't working out, Jeffery prefers the company of his bro's and doing bro things. Jeffery met Matt through Maranda.
The story:Day 1- Sunday:
After putting all their money together, Maranda, Matt and Jeffery bought a piece of land in Oasis Springs. Each of them had built their own tiny little home as they did not fathom all living together under one roof! "Friends yes...housemates, not happening!" they all exclaimed together in unison.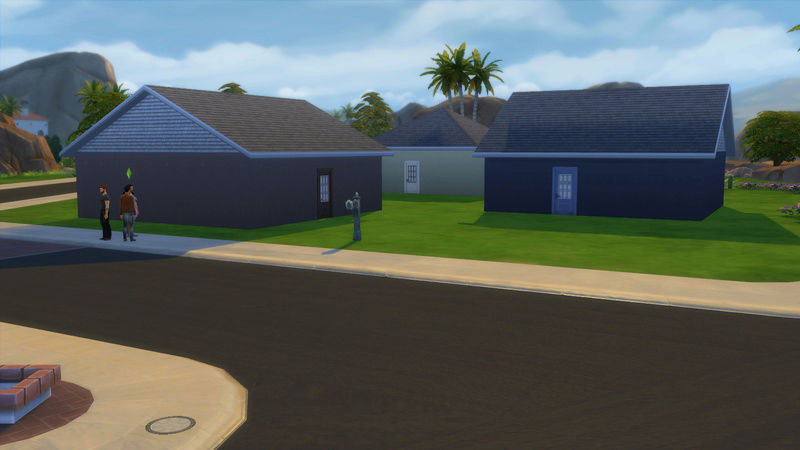 "So gang, what should we do now?" Matt asked. "I don't know, Matt? What are you going or want to do?" said Maranda and Jeffery.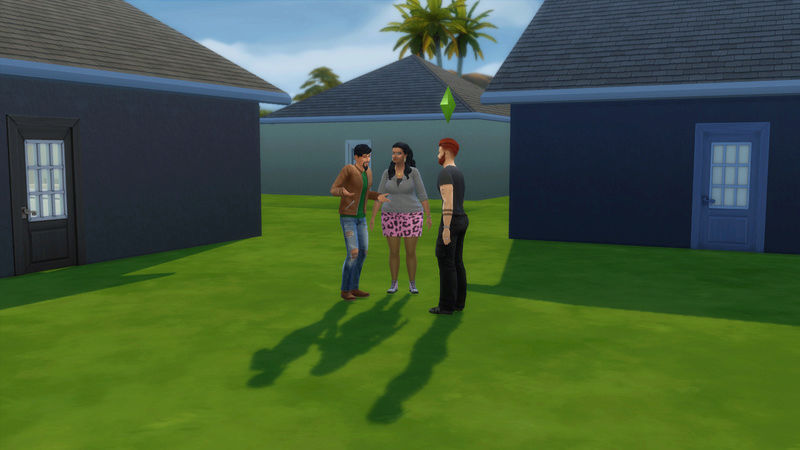 "I'm going to go read" he said and Maranda and Jeffery thought that would be a great thing to do too. So they all went their separate way to their homes and spent some time reading.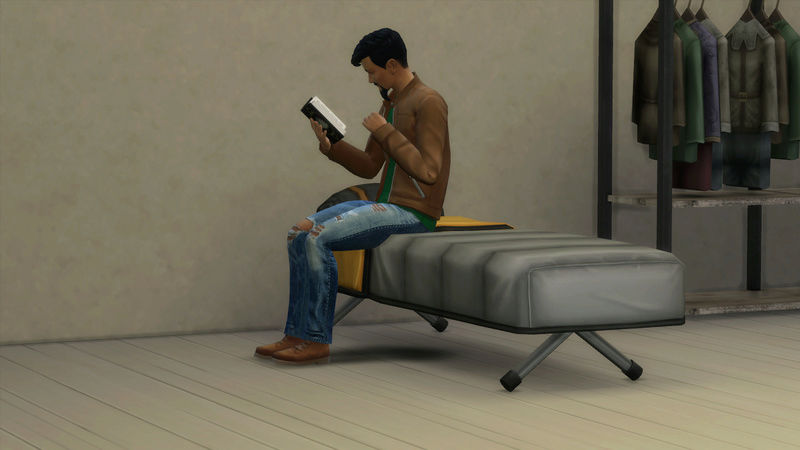 After they were done, Matt, Maranda and Jeffery went to the library in Willow Creek to find work.
Maranda found work at the local restaurant, Matt landed a job with the business Corp. and Jeffery, well you guessed it. He is going to work at the stadium.
After scoping out some art, Maranda met a cute little feller named Blue while Matt got a head start with his new job and filled out paperwork and Jeffery played a game. Then it was off to home to settle in for the remainder of the evening and get ready for tomorrow.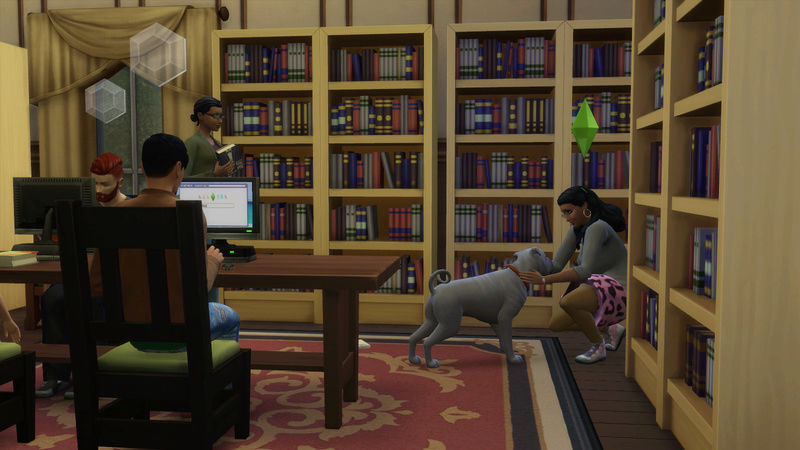 Day 1 total household income: $0.00
Day 2 - Monday:
Monday starts the rotation play. Maranda is up first so lets see how her day went. While she was still asleep, I noticed Matt had gotten up, showered, used the toilet, read and actually ate! before heading off to his first day on his new job. Good for you Matt! I'm so proud of you!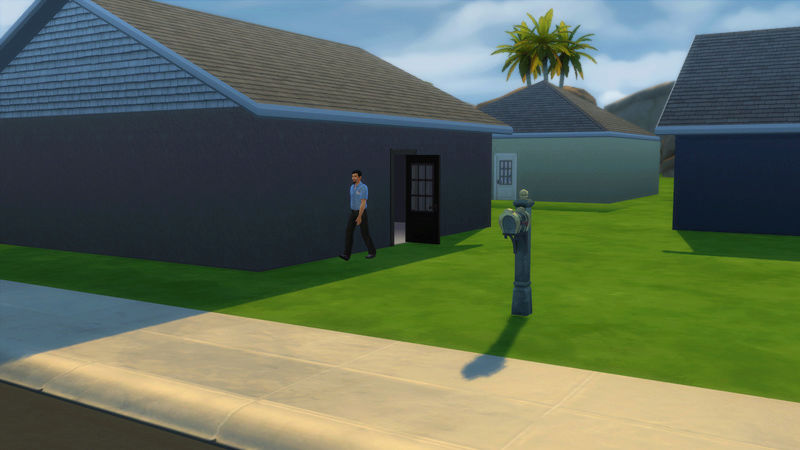 Then Maranda woke up and was in desperate need of the potty and she was starving. But first things first...run! or waddle your way to the toilet missy!  
 After that was all done and she showered and fed her increasingly angry tummy, she headed off back to the library in Willow Creek to read a recipe book she had seen on the shelf the day before.
Having spent a good portion of the morning and into the afternoon pouring over dozens of recipes that she couldn't wait to try, Maranda noticed it was getting a bit late so she headed home so she could eat something before heading off to work.
Have a great night at work Maranda!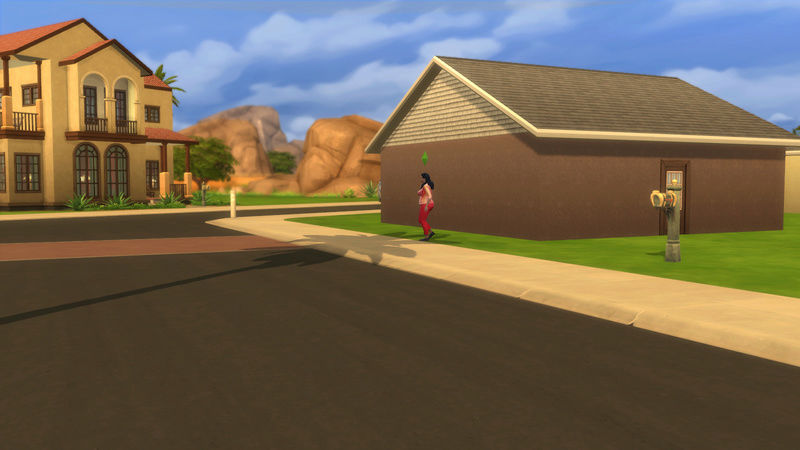 Day 2 total household income:
$136 (income from Matt) 
$132
(income from Maranda)
 $268