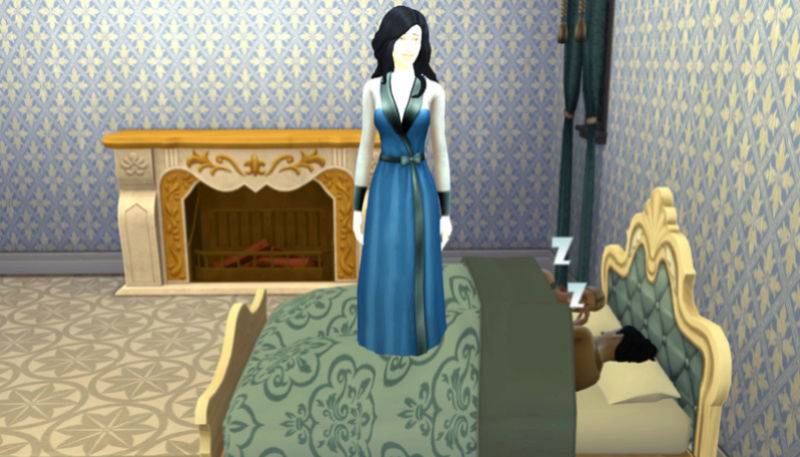 My sim was stuck on a bed.
There were 3 sims in the room but I was actually watching another sim. At some point I realized the sim (pictured stuck on the bed) was stuck. I was able to go into map view by ticking "M" on my keyboard and sent her to another lot in Brindleton Bay and this reset her. I have played the save for several sim days and it has not happened again. This was a save played before the Cats and Dog patch and expansion installation.
I have no third party cc installed.
Reported in thread below.
Link to EA Answers HQ Thread