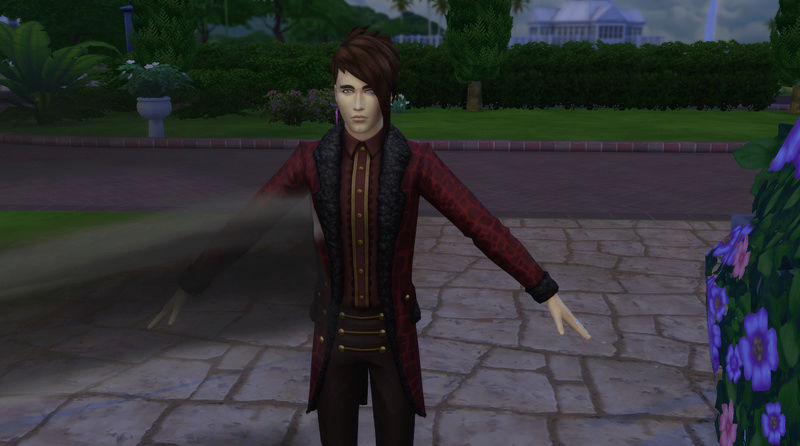 After upgrading the bowling alley on my lot a visiting vampire got stuck on the front step. I pulled the alley into and back out of the family inventory and it snapped him out of his funk but his smokey speedy tracks remained for a while.
I think I repaired the game but can't remember. After several sims days of game play things seemed back to normal.
I've been playing this save for several RL hours after installing the new game pack (Parenthood)with no problems.
Opened the save this morning and after a few minutes of RL play the same vampire, who is now a member of the household, is stuck again in the same spot.
He was going upstairs to use the PC, which he has done many times without a problem. I move the PC into and out of the family inventory and the sim was still stuck. Then another sim went to use the same PC and he was also stuck. I used the sledge hammer to delete the PC.....but it reappeared. Then I tried to delete it again and the game said it couldn't find the item to delete.  I saved and repaired the game. Went back into save and the sims were both reset and the PC was gone.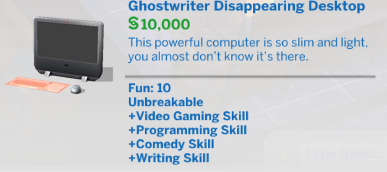 This was the PC.....notice the name....too funny!
I replaced the PC....with the same item. Going back in to play.
I am not sure if it was the item, the front steps or the vampire causing the issue. Just though I'd post  here since it's the second time the sim has gotten stuck.