Chapter 5: A Growing Family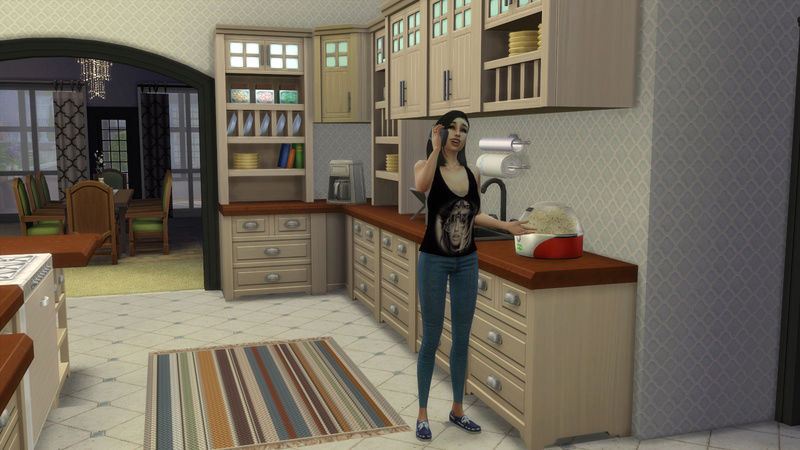 "Hello?"
"Hello, yes I'm trying to reach Aili Morrissey or Antoine Dukes, please?"
"This is Aili, how may I help you?"
"Hello, Miss Morrissey, my name is Mr. Morganstein with Willow Creek Child Social Services. Chief Ranold gave me your number. I understand that you and your fiance have opened up your home to orphaned children?"
"Yes, that is correct."
"Are you the same Aili Morrissey and Antoine Dukes who ran away from the orphanage?"
"Um...yeees we are." "Will that be a problem with us being foster parents? I...we understand that our not being married is not an issue as we have one child given to us already."
"No. No Miss Morrissey neither of those serve as a problem with you two being foster parents. I was just wondering, is all. In fact if you ask my personal opinion, both of you are perfect to be foster parents because of the living conditions you had living in the old orphanage. Placing children with you will not be any problem with me."
"Good to know, Mr. Morganstein. Now is that all you called about?"
"Oh no. I called to see if you could take on 3 more children?"
"Three? At the same time?"
"Well...yes. If that would be a problem, we can always find homes for them."
"No, no. It's just that I wasn't expecting to get three children all at once. We are still so new at this. When can we expect them?"
"They will be arriving tomorrow afternoon. I will be dropping them off myself. There is one girl and 2 boys. Brylee Hager, Mathias Steiner and Pawel Kinsey. They are last remaining children from the original orphanage."
"But I thought that was shut down years ago?"
"It's taken us sometime to close it down. There were a lot of toddlers there that we didn't know if they were actual orphans or if they were stolen."
"Oh my goodness."
"We were able to reunite many with their birth parents, but not for these three. They've been through a lot, Miss Morrissey."
"Aili, please. Yes. I imagine they have...I guess I better go shopping for furniture today."
"Well tomorrow then. Have a good day, Miss....Aili."
"Yes. You too."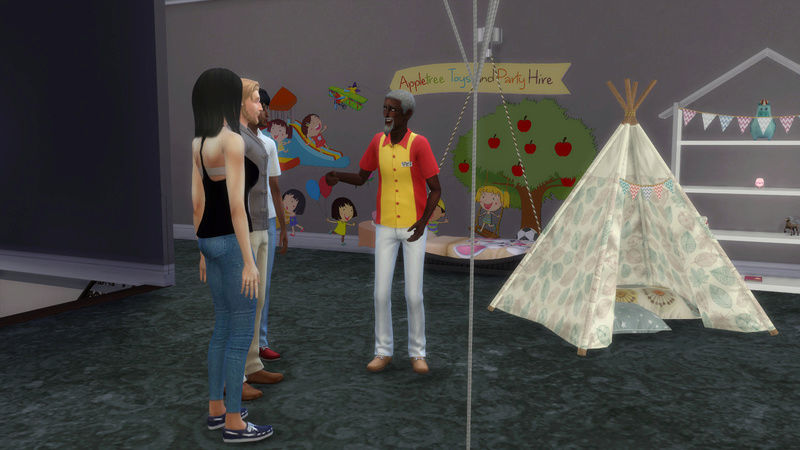 "Hello and welcome to Prominade Furniture Outlet. I'm David and will be here to assist your furniture shopping should you need any assistance."
"Hi David. I'm looking to make a pretty big purchase."
"Excellent! Miss...."
"Aili. Aili Morrissey."
"Excellent Miss Morrissey. And may I ask what type of furniture are you looking to purchase?"
"I need a mattress for a top bunk, sheets and blankets for a girl. Also two beds, preferably matching in frame also with sheets and blankets for boys. Oh and also matching dressers."
"My that is a tall order, but we here at Prominade Furniture Outlet strive to make our customers happy and satisfied.  If we do not have what you are looking for we will order for you and send it to your home, free shipping."
"Well that's very nice to hear as I will probably be coming back for more in the future."
"Oh? If you don't mind me asking, what is all the children's furniture for? You don't look old enough to have that many children, Miss."
"No they aren't my children, per say. My fiance and I..."
"Oh wait! You are the young couple who ran away from the old orphanage!"
"Um...yeah..."
"And you two have opened up your home in NewCrest to be a foster home. I remember hearing people all over whispering about how you two were so brave to run away from that horrible old woman and we all cheered for you two. Such brave young souls. And now you're giving back to the communities."
"Well..."
"Miss Morrissey, whenever you need anything, you just give us a call and we will deliver to you anything you need. And please, as a token of appreciation for opening up your home to those poor children, who by the way could not ask for better foster parents, all purchases from today and forward will tax free and at a reduced price of 40%."
"I...I don't know what to say. You don't have to do that. We can pay..."
"Nonsense. We wouldn't want to have it any other way."
"Well thank you. Thank you very much."
"You are very welcome."
"Excuse me. But I couldn't help but overhear your conversation. My name is Bjorn Bjergsen."
"Hello Mr. Bjergsen. I'm Aili. Aili Morrissey."
"Miss Morrissey, I'd like to start a foundation in honor of you and your young man. It will help in giving aide to your home and expenses."
"Oh thank you Mr. Bjergsen. But Antoine's father and grandfather are already taking care of that."
"Well, think it over and remember, in the event anything should happen to you, Mr. Dukes, his father or grandfather...these children still need support."
"I will think about it and talk to Antoine and his father and grandfather."
"Very well. Here is my number. Call anytime, Aili. My wife Clara offers her support as well."
"Thank you. Thank you again Mr. Bjergsen."
Later that day
"Ruby, hun. Come here."
"Ugh do you have to squeeze so hard?"
"But I want you to feel comfortable here, Ruby. This is your home now."
"Okay. Okay."
"Also I have a bit of news."
"Like what."
"We, you, um...there are 3 more children coming tomorrow."
"Great. Just great. Can I go do my homework?"
"Yeah. Sure. Antoine should be home soon."
"Whatever."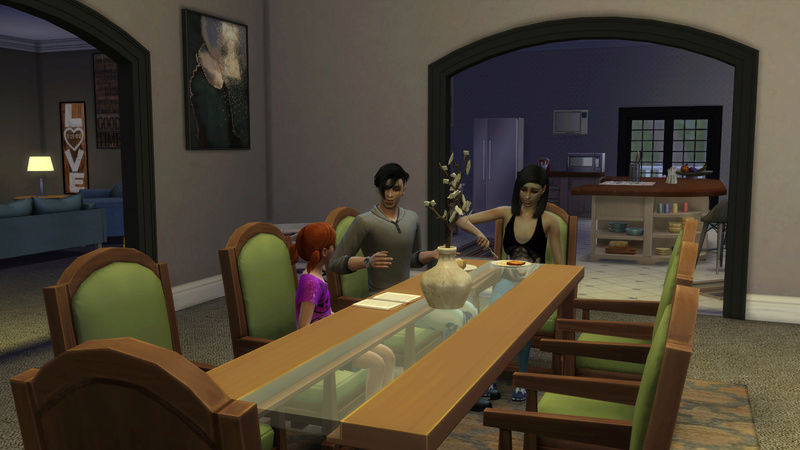 "So Ruby. How about we have that talk like I said we would?"
"Nah. I don't want too."
"Okay then, do you need help with your homework?"
"Nope."
"Would you like a bedtime story before bed?"
"No."
"Ruby is there anything we can do for you to make you understand we are not going anywhere and neither are you."
"That's what the last 3 foster parents said and what my mum said. Then she died."
"We're sorry to hear that Ruby. But we aren't going anywhere." "Did you know that Aili and I were once orphans ourselves?"
"Really?"
"Yeah. We were. We were both taken from our parents by a not so nice person. So we know or kinda know what you're feeling."
"You were in foster homes too?"
"No not exactly. We were raised in an orphanage."
"Oh. What's an...orphanage?"
"It is a huge home with not too many bedrooms. None of us had our own rooms. We didn't have toys and we had to share our clothes. Sometimes we were forced to wear clothing either to big or too small for us. There were a lot of us children there and we were only allowed into our bedrooms, bathroom and library. We weren't allowed in the kitchen or watch TV or play outside."
"Oh"
"I'm telling you this Ruby because we, Aili and I know what it's like to grow up like that and we want to make sure you don't."
The next morning
"I didn't get the chance to tell you yesterday, but we have 3 more children coming from Willow Creek today."
"Oh? Does dad or granddad know?"
"Didn't think I had to run it by them, Antoine."
"Well no you don't. But what about furniture?"
"About that too. I went to Prominade Furniture Outlet and long story short, they are giving us 40% off our entire purchases from here on out and they will deliver. All I have to do is call them and tell them what I'm looking for."
"That's great."
"There's more."
"There is?"
"Yeah. I also met a Mr. Bjergsen. He wants to start a foundation in honor of us and for the children. I told him your dad and granddad are already handling any financial needs we may have."
"I'll run it by dad or granddad later. Right now I have to go to work."
"Okay have a good day, Ani, love you."
"Love you too, Al. When did you say those other ones will be here?"
"Later today. Their furniture will be delivered this morning."
"Oh ok. I'll leave everything in your capable hands."