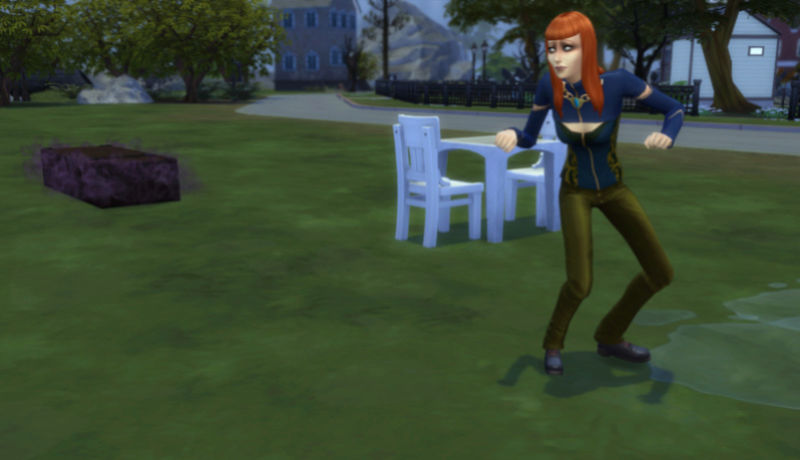 Greg had to dip into the funds and purchase an Aged Wood Coffin to protect himself from sunlight. Tori chose to freak out and tell herself a story to try and calm herself. She kept up collecting and fishing to keep bringing in the simoleons.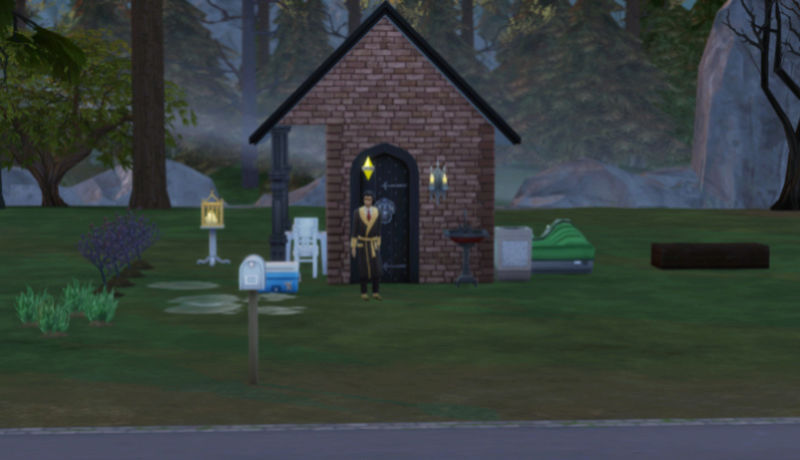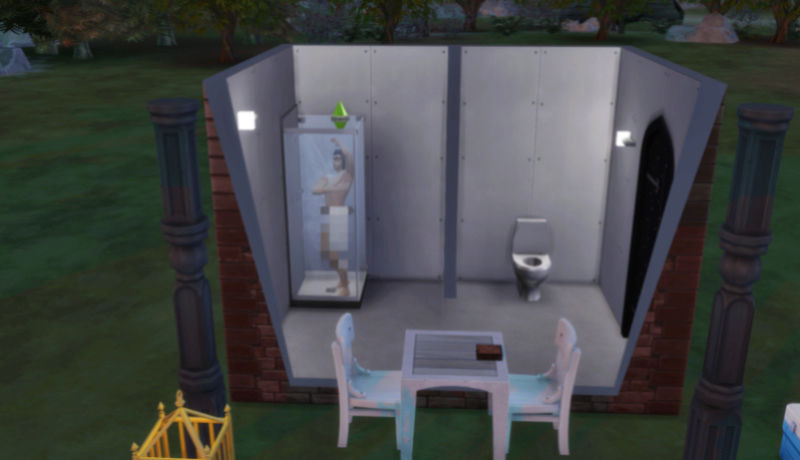 Greg set to work on building a small shelter at night.....between sampling the neighbors.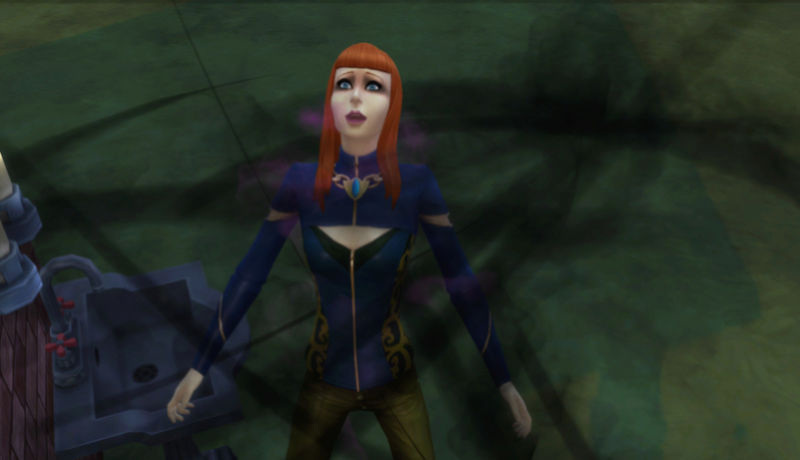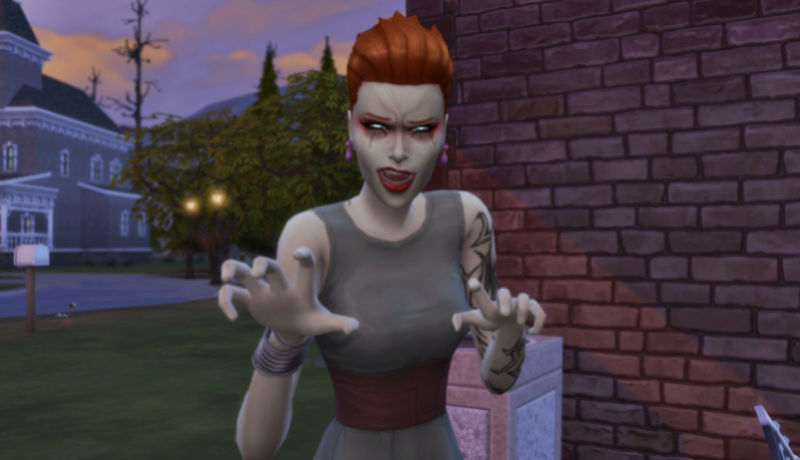 After about a week, Greg gave in to Tori's pleas for him turn her into a vampire. To be honest, it was more for himself than Tori. Vampirism kept them apart. Greg always locked away in his coffin while Tori was awake. Her human form tormented him so much that he had to stay off lot while she lay defenseless durning her slumber. Being a young vampire, Greg's control was not strong and he was afraid he would kill Tori.  
Music helps sooth Greg's mood and the tension the daylight caused him. He and Tori both suffer from a withered stomach.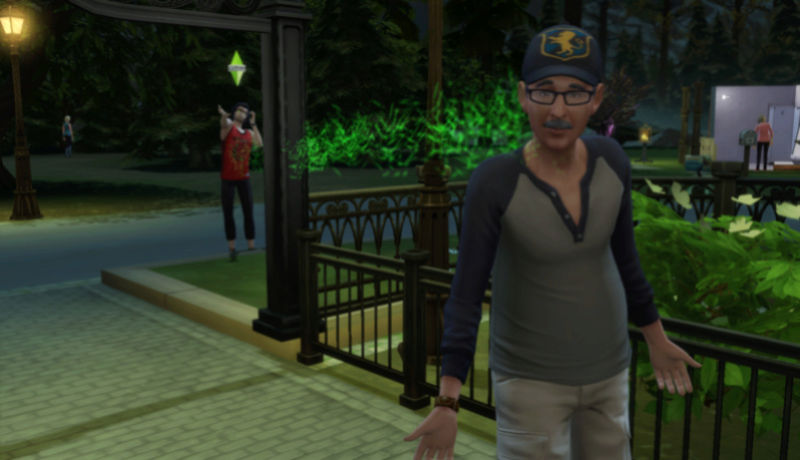 The Command to sit power is very useful in stopping humans during their late night walks in the neighborhood until it's time for a drink.
Greg soon found that Tori was very strong and had been researching vampire lore more than he was aware of. She was catching on fast....it scared him a little bit. Seriously.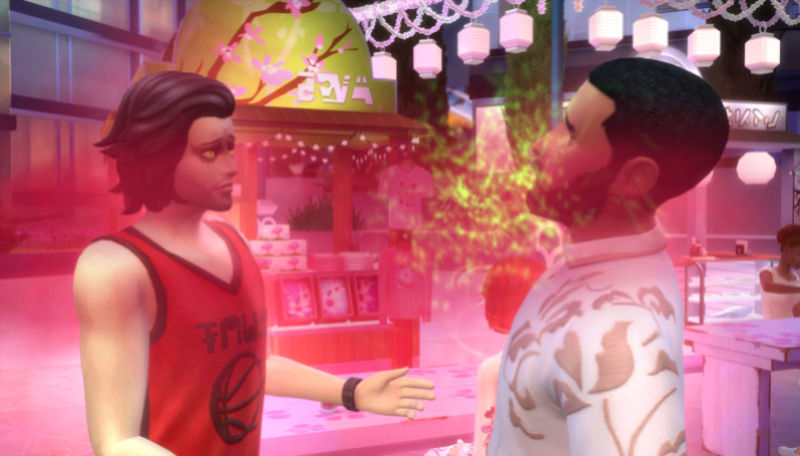 Tori wanted to go the the Romance Festival and Greg agreed. Some fresh plasma may be nice for a change. He was getting tired of drinking the same old humans. This one has just a hint of pancake flavor.
Tori's personality didn't suit well to being confined to a box for long periods of time. In her desperation, she came up with extending the roof over a large area of the lot sheltering them from the sun. They are so low on funds they can not afford to place walls and the roof cost nothing to expand. Bonus!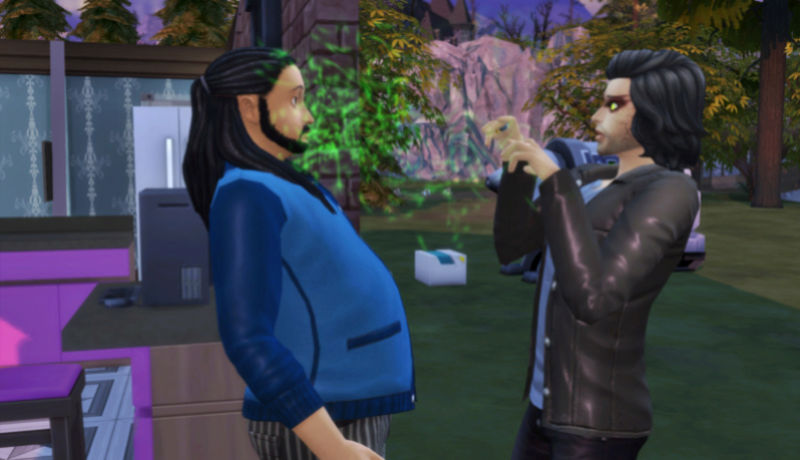 A few days later, Aarush Banerjee called and wanted to come over and hang out. Greg remembered he had a very nice scent and he was hungry so he told Aarush to come on over.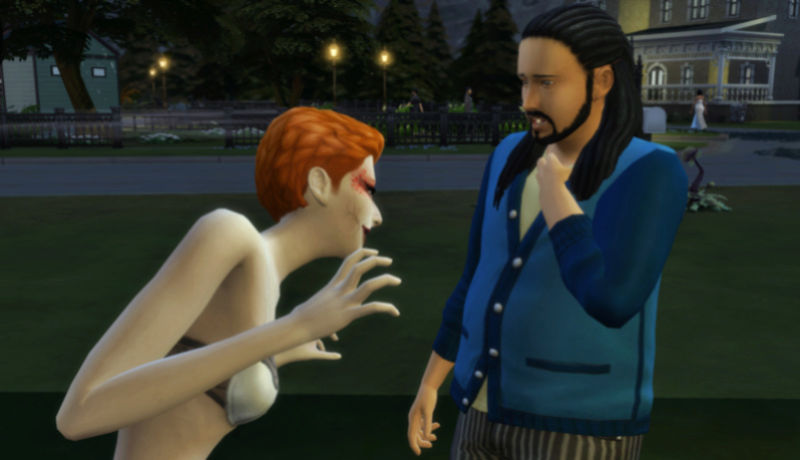 It didn't take Aarush long to recover from Greg's small drink. Tori took a shining to their visitor and pranked him by pretending to bite him. Vlad called and invited them over to his house, so Greg brought his snack along. Maybe Vlad would like Aarush too.
Tori gives off a insane flirty vibe often. Aarush was quickly caught up in her web. Greg took advantage of Vlad's Pipe Organ and practiced. When he was ready to leave, they had a new housemate. His snack. Aarush. At first he was not happy with Tori but when he found out Aarush was bringing 20,000 simoleons along with him, Greg's mood suddenly changed.
The next evening Greg's thirst called but he couldn't find Aarush, or Tori for that matter. In his frustration he stretched his wings and went trolling for humans in Oasis Landing.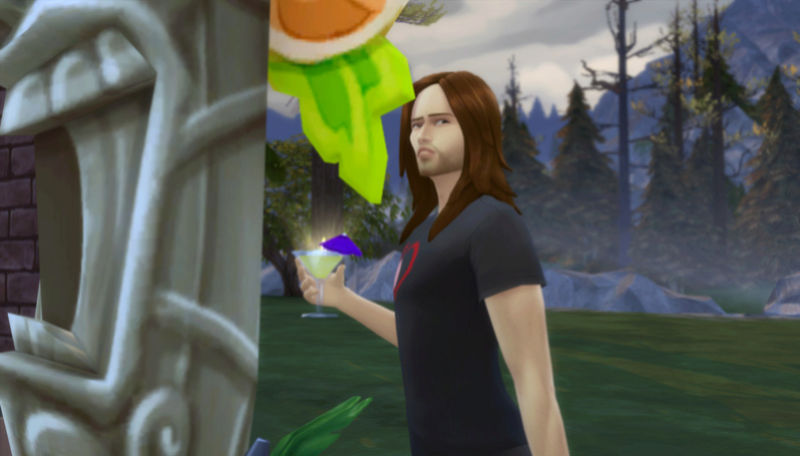 The next morning Greg ran into Aarush on his way to work. "Where were you last night my little tasty morsel?", Greg asked. Tori appeared abruptly behind Aarush and purred that he was now her lover and Greg was to keep his fangs off her human. Greg knew when to pick his battles and this was one he wouldn't win but he would be wiping that smirk off Aarush's face very soon.
The only good thing about Aarush, as far as Greg is concerned is that he is a violin virtuoso.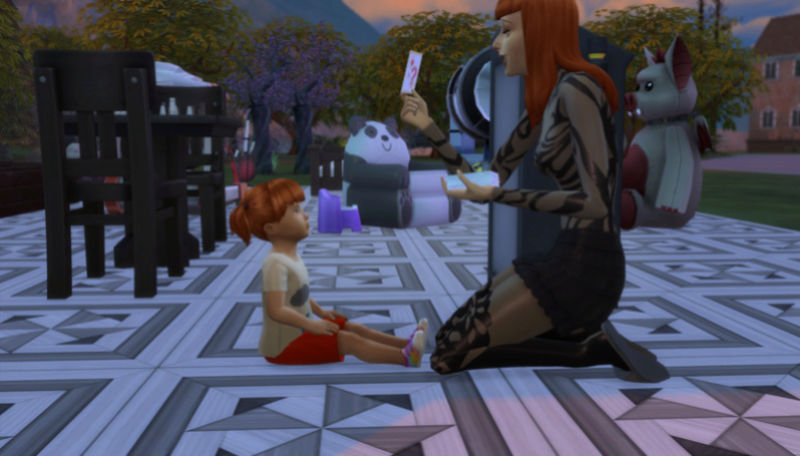 Tori had a surprise for everyone. A baby girl vampire! At least this would give Greg and Aarush some common ground. They both loved the little one immediately. Thank goodness she is a vampire thought Greg, surely between he and Tori a baby human would not be safe. Tori named her Bonnie, after her and Greg's beloved human Mother.
Aarush had a surprise for Greg. On the night of Bonnie's birth, Tori asked him if he wanted to be turned. One look at his little girl he knew he never wanted to be parted from her. Unfortunately, he had his elder birthday just before his transformation.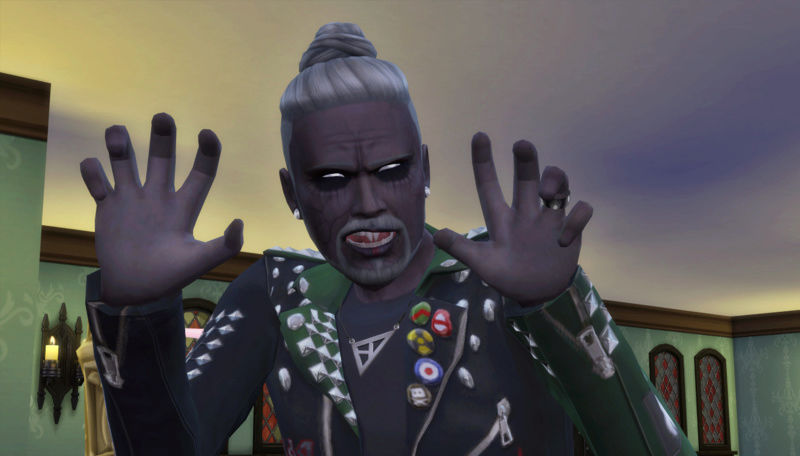 Will see who get's the last bite now.