Journal entry 7: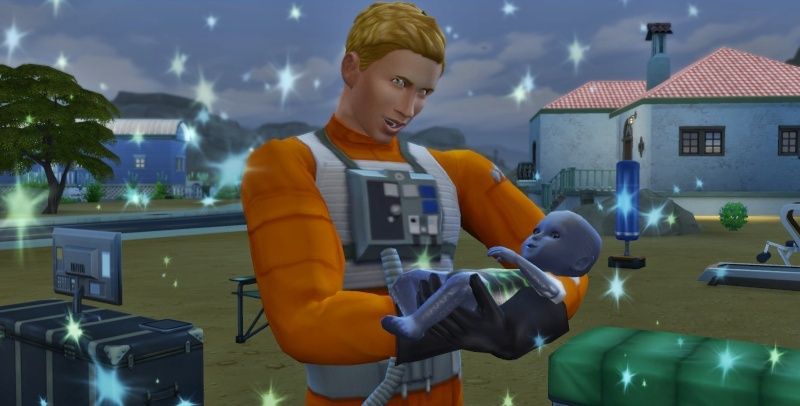 I can't explain how it happened. It seems I went into some type of trance, I saw stars. The next thing I new, I was holding a tiny infant.
She came with a bassinet. Yes, I said she. Her name is Marsita. She is blue.....and......I love her.
You know, I thought I'd probably starve to death or die from exposure to the elements. I never thought it be death by monstrous alien cow plant....apparently I didn't like the taste of me. I guess there is an upside to not bathing regularly.
The next several weeks were a blur. Feeding the baby, cowplant, and keeping up my research kept me busy. Next thing I new Marsita was a child. Where did the time go? Well, apparently alien children age up incredibly fast. Or maybe it's the potato diet. To my surprise, Marsita can alter her appearance. This will make things easier if we are ever able to return to earth.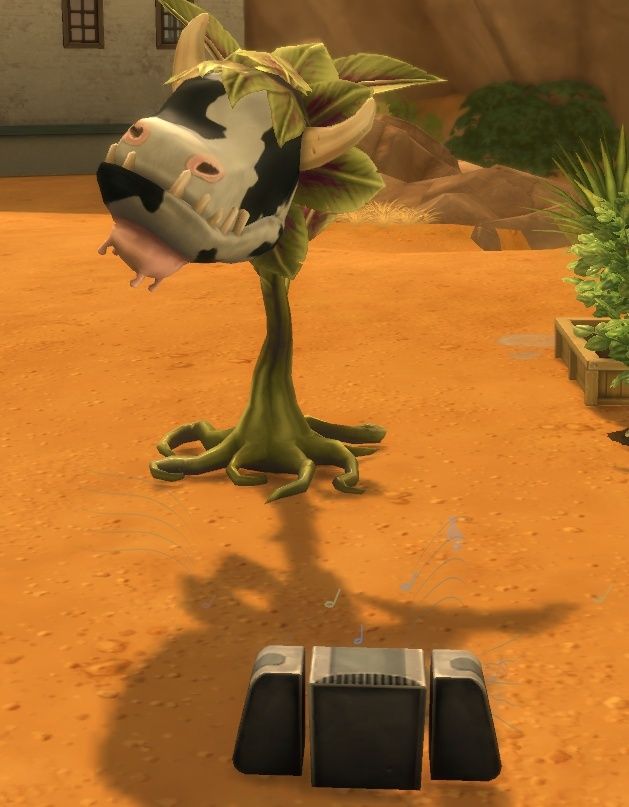 Music does tame the savage beast! Who knew? Marsita...that's who. Can you tell, it's dancing??
To our shock, my team has returned to rescue me. I was fearful for Marsita's life as I am sure she would have been quarantined for the rest of her years on earth. No worries, she is so resourceful. Turning invisible is one of her many talents. I'll leave you with one last secret....potatoes do see with those eyes.