Hi Gram
I never finished Dragon Age Origins. It has helped in Inquisition to know some of the story from Origins.  
We added a Grey Warden,
Blackwall
, to our party.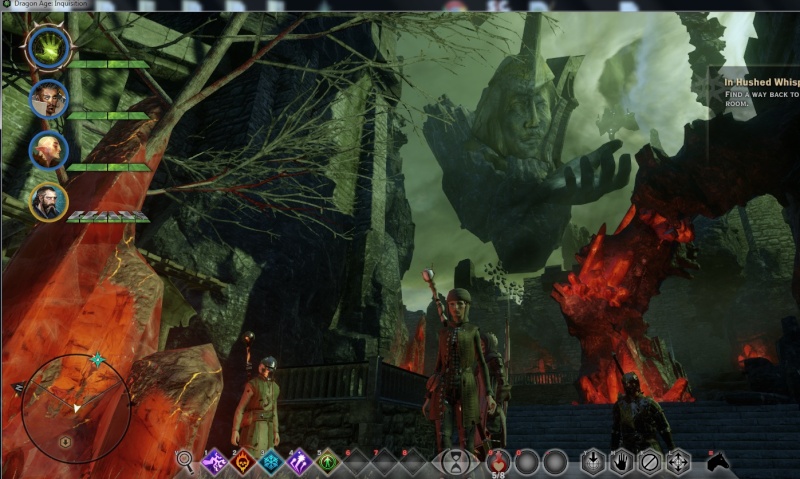 A trip to the no so happy future.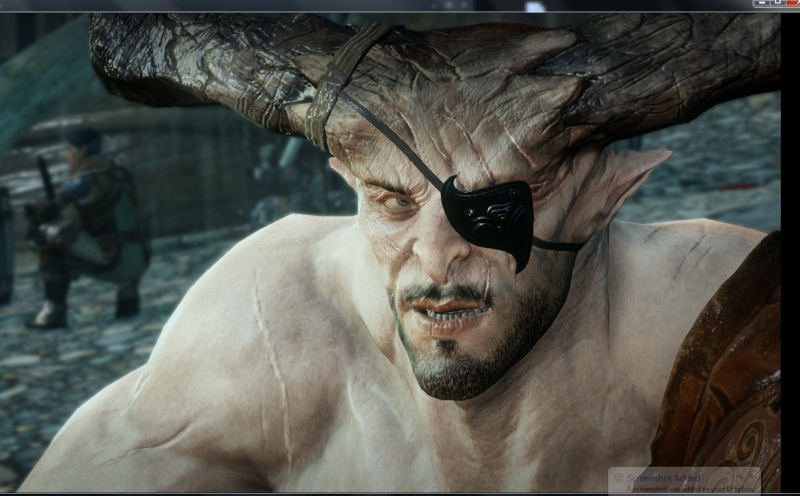 The Iron Bull
, a Qunari warrior has also joined us. (I am in L O V E)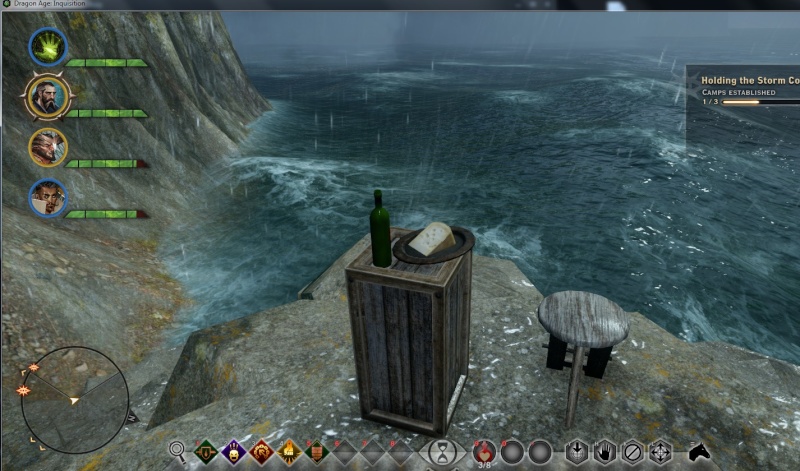 We were trying to bypass a huge dragon on the way to finish a quest and after climbing all around the cliff we came to a dead end. Look what the developers placed for us.....a meal...I laughed so hard I almost fell off my chair.  Apparently, cheese and BioWare go way back. There is even a shield that is a wheel of cheese.
I have been playing around 35 hours by now....then I get  a quest to close the Rift for good....what? this can't been the end,can it??? Yes, it is.....the end of the tutorial.....LOL....all this has been a tutorial....WOW...what is the game gonna be like????  It says that being a level 8 to 11 Mage, Warrior....etc.....is recommended. We are all level 9....Let's go....
Holy Demons and Dragons Batman! I think we are in T R O U B L E.....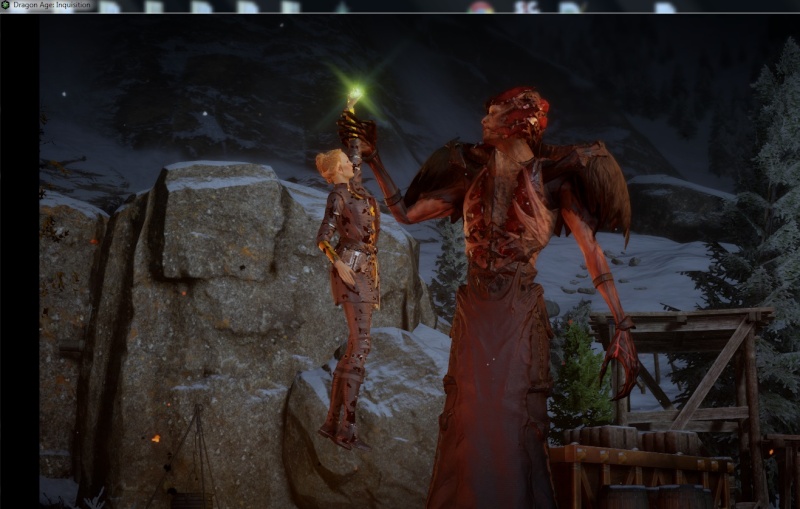 gulp...whimpers.....
wonderful, he has a pet.....
Great... Haven, our base fort/castle was destroyed and many of our people were lost. Elleana was feared dead by her companions but she survived and made her way back to the remaining members of the Inquisition.  They traveled to their new headquarters,
Skyhold
.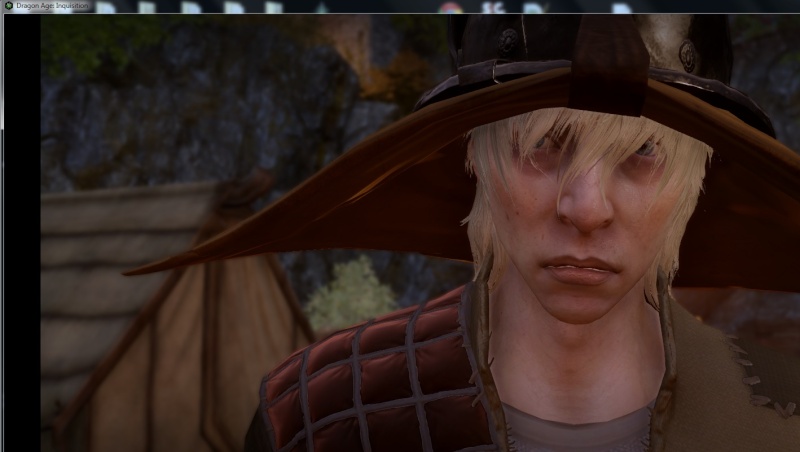 Meet
Cole
,he is a spirit lost between two worlds. Right now he is helping with the wounded at Skyhold.
This game is fantabulous