"This one looks fairly simple but still a challenge."  
  Remember me saying that in the
Sims 4 Game Challenges
thread?
Room Challenge
Quote by "Katoregama: The Sims 4 Room Challenge is meant to test your management of social activities without the presence of other Sims. You build an 8 x 8 room on any lot of your choosing, move your Sim inside, and then delete the door! Your Sim may not leave the room until the challenge is complete. The final goal is to complete the
Mansion Baron
aspiration without ever getting a job, friends, or exiting the allotted space.
My
Vict
.... um Volunteer is Waldo Hughes. A likeable sort of everyday guy that just kind of fades into the woodwork.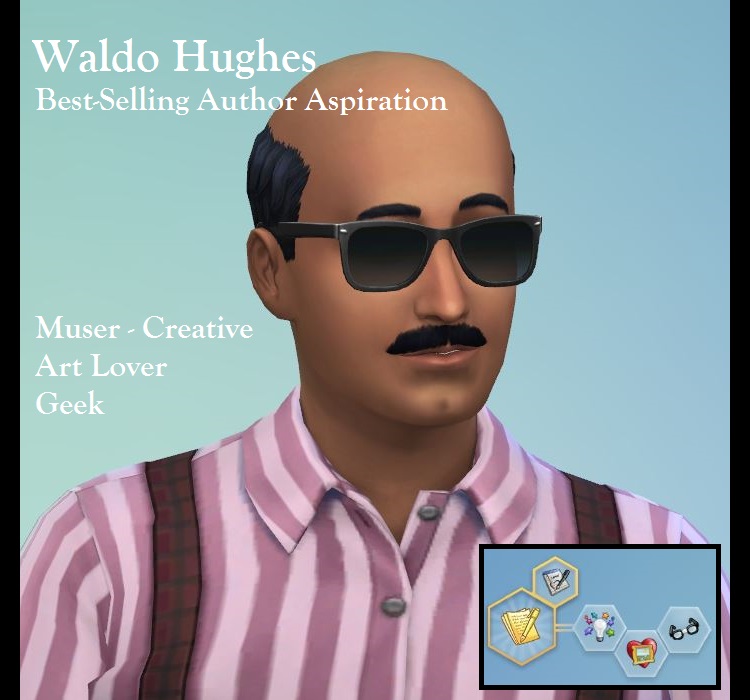 Where is Waldo? Like his distant cousin Howard he is a bit of a recluse and like his namesake he is seldom seen.
Gallery hashtags #EQCreations #Geek #Creative
Like most of challenges a new game is created with an unsuspecting .... fresh from CAS Sim.
Waldo: Is this it? Where is the Mansion? I was promised a Mansion. It is right here in the contract.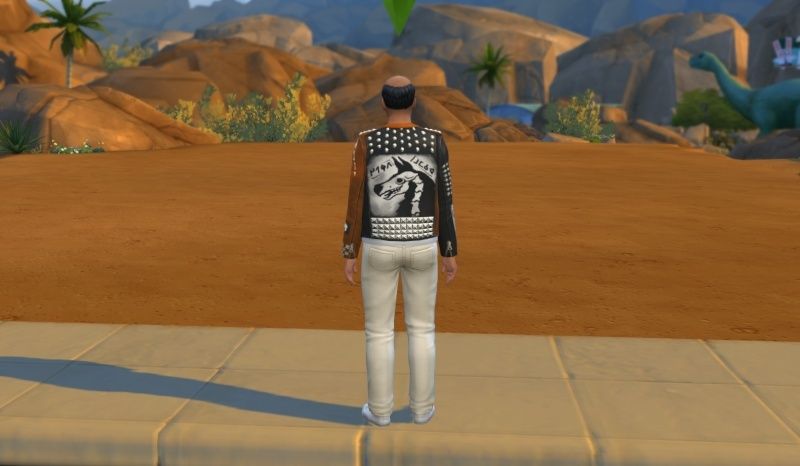 EQ: See that right there? That tiny print at the bottom? You agreed to participate in this ... experiment with the
possibility
of
Earning
a Mansion.
Waldo:
(That's Okay we brought him back)
Waldo: So ... this is it huh? *grumble*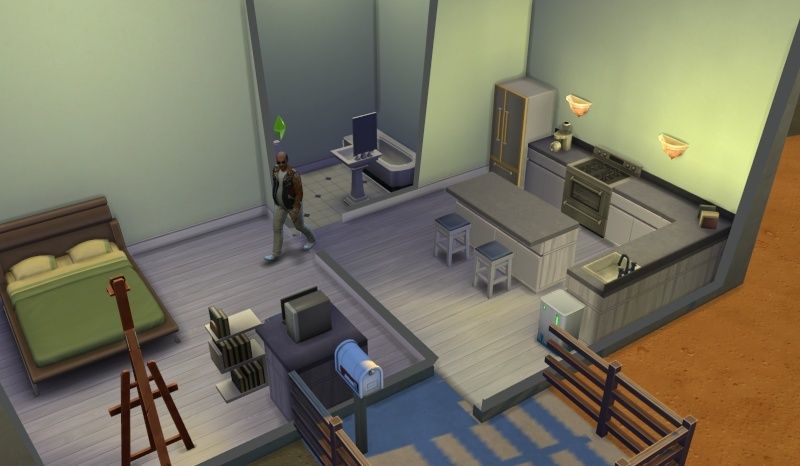 EQ: Sorry did not catch that ... ?
Waldo: Nothing ... just checking the fine print to see what else I missed.
EQ: Well... there is one more thing...  
  You cannot leave .... no outside contact except thru the computer. Your phone has been replaced with a blank you. No phone numbers except to order supplies. You have limited access to on-line Chat servers but there is an identity blocker. All chats will be anonymous and you will not really get to know anyone else in the chat rooms.
The fridge is fully stocked and you can cook anything you desire. You can also order books if you like. There is no repair service so if it is broken you will have to fix it.
Waldo: At least I have a computer so I can write to earn some money.
EQ: And an easel but remember painting supplies cost money. So plan carefully. I will be watching over you so remember these important tips:
Do Not Die!
Make lots f money.
And ....
Do Not Die!
If you want me just whistle. You know how to whistle don't you? Just put your lips together and blow.
Waldo:
  ... that sounds vaguely familiar...
EQ: Well gotta go .... oh and no gate so you cannot leave.