Woot!
 I was able to get in game last night for a short wee little bit and grab an update!
So lets get caught up on this family!
When I popped into Lucy and Zest's home, I didn't realize that it was that close to Zest's birthday! Like that night! I had Lucy outside painting and had to cancel it and send her inside to bake a cake ASAP!
Happy Birthday to you, happy birthday to you, happy birthhhhday dear Zesty. Happy Birthday to you. What you going to wish for Zest?
That's for me to know and you to find out Luc.
Well you better hurry up and blow out those candles before you burn the place down to the ground.
Haha. Very funny Lucy. But I'm waiting for Emmet.
He's in the shower. He can grab a slice of cake when he gets out.
Well okay then. Here we go!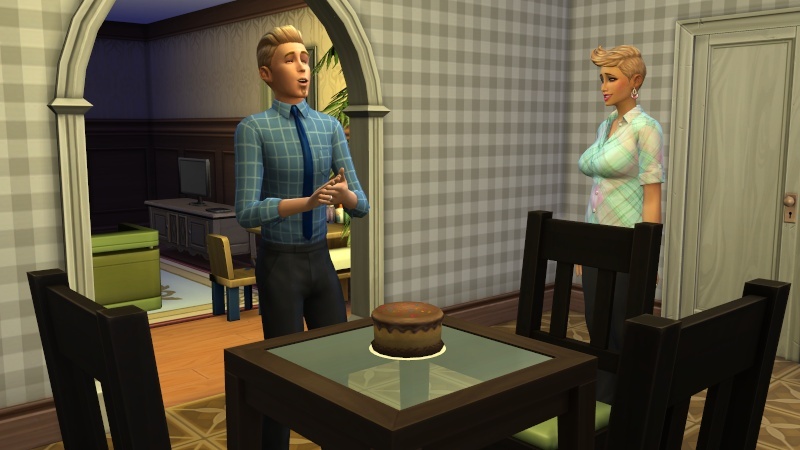 So now that I'm older, do you think everyone will say you are married to an old man?
Who cares what they say. I've got the hottest looking older man and they're just all jealous.
Haha. So you won't be out looking for a younger man?
Me? Looking? What about you? I'm afraid you'll start looking for a younger woman!
Not going to happen baby, cause I have me a sweet, curvacious young thing right here at home.
Oh Zest. You're making my blush. So what was your wish?
Not going to tell you, but you'll find out soon enough.
What do you mean by that?
You'll just have to wait and see.
Well okay, but now you have me a bit worried.
Don't worry. I will let you in on a hint. You're part of my wish.
Oh?
Yup. Now lets have some cake.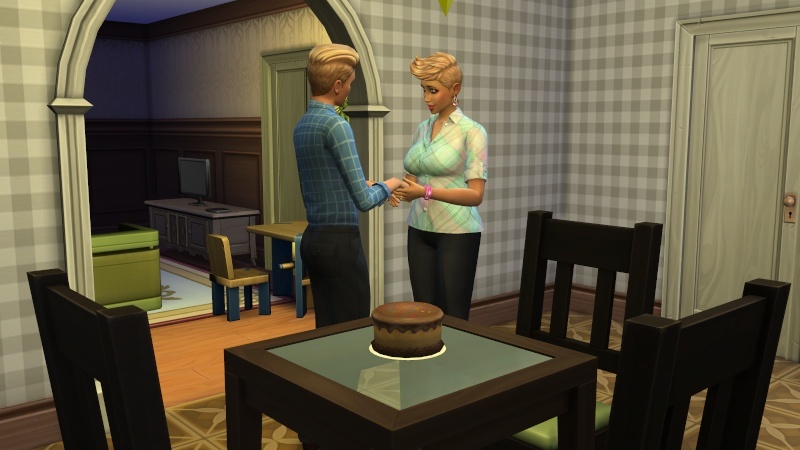 Happy Birthday daddy!
Thank you Emmet!
You don't look any different.
I'm suppose to look different?
Yeah. One of my classmates, dad's came into class the other day. He was all wrinkly and always grabbing at his back.
Emmet, hun. Are you sure that wasn't their granddad?
Nope. He was her daddy. But her mom was young like you mom. One of the other kids said he was her moms sugar daddy.
Emmet! That's a horrible thing to say!
I didn't say it, I don't even know what a sugar daddy is. What is a sugar daddy, dad?
Um....well. Emmet, we won't get into that until you are older.
Until I'm older. That's all you ever say to me. When you're older we'll talk about why....
Okay Emmet. Just eat your cake.
Okay mom.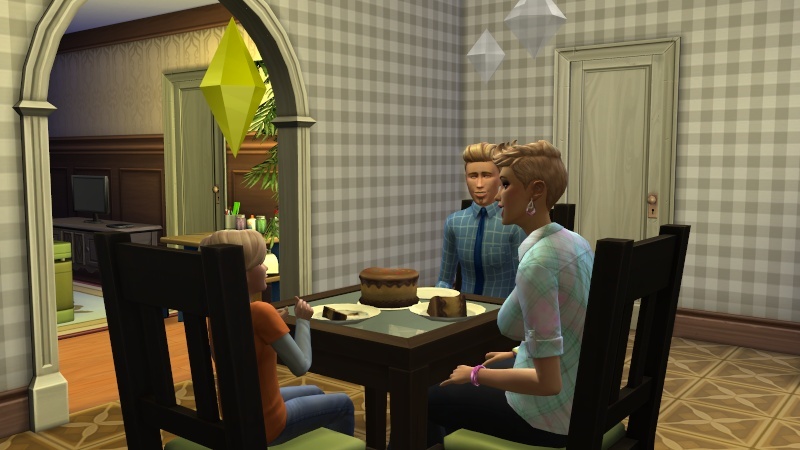 The next day came and everyone had to get woken up and rushed out the door. The night before turned out to be a long one and they all got to bed way late than usual.
Emmet had gotten a lab table and was whipping up some kind of concoction while waiting for Lucy and Zest to get home from work.
When Lucy got home she got promoted! Woohoo! Way to go Lucy!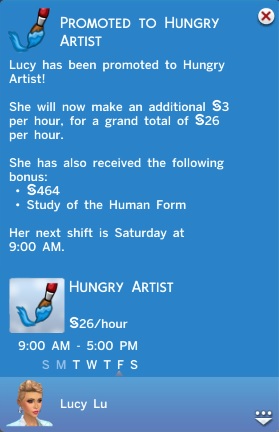 So dad. Have you tried this new dish that mom made?
No son, I haven't. What is it?
It's some kind of meat, with potatoes and a veg. She said it's high in protein and it's good for us.
That's good Emmet. What did you do in school today?
Nothing much. But our librarian got rushed to the hospital!
Oh? Why?
Cause she was having a baby!
Really?
Yup....dad, when are you and mom going to have another baby?
I don't know son. Why do you ask?
Because everyone at school is always asking if I have any other brothers or sisters.
Oh?
Yeah.
Does it bother you that you don't?
A little. I'd like a little brother or sister.
You would?
Yup.
Have you talked to Emmet today Lucy?
No why?
Because he asked me why we didn't have anymore children.
And what was your answer?
I asked him if it bothered him that he didn't have a little brother or sister.
And?
He said it does a little. And he wants a little brother or sister.
I see.
So?
So...what?
Do you want another child?
Oh Zest. I don't know. This wouldn't happen to be something to do with your birthday wish now would it?
What? Oh no. Haha.
What are you two cooking up.
Nothing....
Haha. Yeah right. I see that look in your eyes. You're up to something.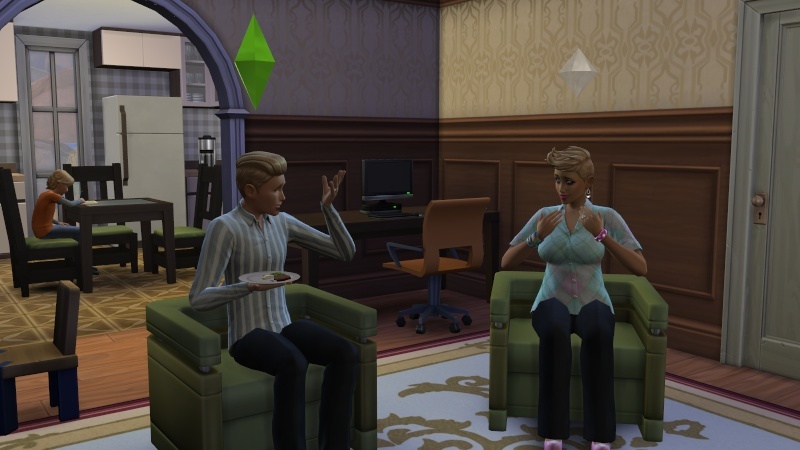 The rest of the night they just watched some tv, worked on the computer and lab table trying to complete skill levels, daily work tasks and aspirations. So until next time...will Lucy give in and have another baby? And what is Zest up too??????