Thanks everyone!
 Back with an update.
Day 18
It's Monday and we find Emmet and Lucy sitting down eating breakfast together. Let's check in to see what they are talking about.
Morning Schmootsie- poo.
Morning mother.
Are you ready for school?
Yup I'm a ready. These are good eggs mom.
Why thank you kind sir, you know I had to feed them chickens out back with some extra goodies to get these scrumptious eggs.
Ah mom! You know we don't have any chickens.
I'm just joking Emmet. I know we don't have any chickens.
After eating Emmet got his school clothes together and took a shower before heading out the door, Lucy was right behind him and last went Zest.
Emmet returned home first and while he waited for Lucy to return he decided to draw at his drawing table. And then decided he had better get started on his homework before Lucy came home.
How was your day?
It was okay.
Anything exciting happen?
We had a fire drill today.
Oh? Was it just a drill? Or was there really a fire.
No it was just a drill. We had to stop everything we were doing and walk single file out onto the playground and then just stand there. We weren't allowed to talk, or go play.
Oh my. Well it's probably a good thing they didn't let you go play. Just in case it was a real fire.
Yeah but it was boring just standing there.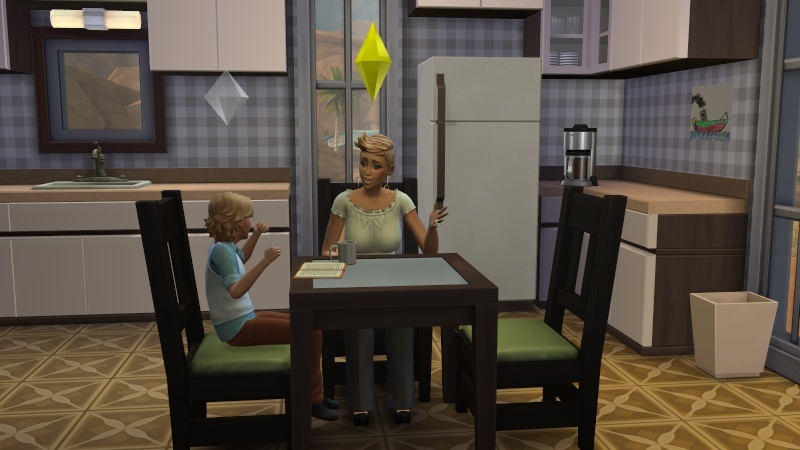 Hi dad!
Emmet, my boy. How was your day?
Boring! We had a fire drill and we had to stop everything we were doing and leave the building single file out to the playground!
I don't see what was so boring about that! That sounds kind of scarey to me.
We couldn't do anything. We couldn't talk, we couldn't even go play!
Well, I'm glad it was just a drill and nothing more serious.
That's what mom said too.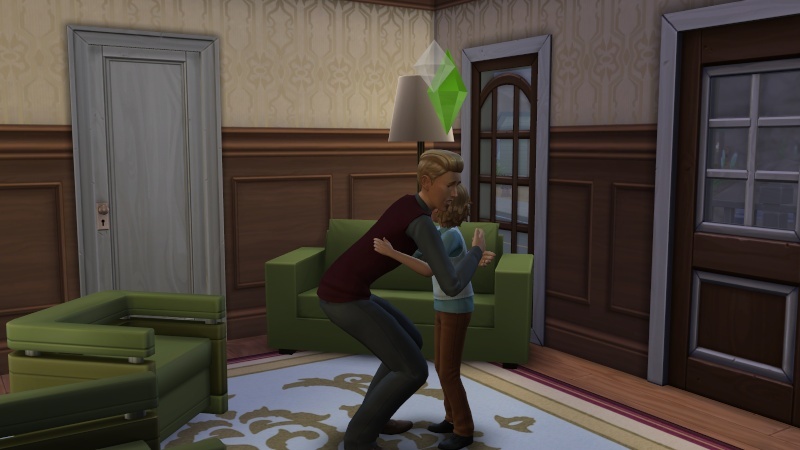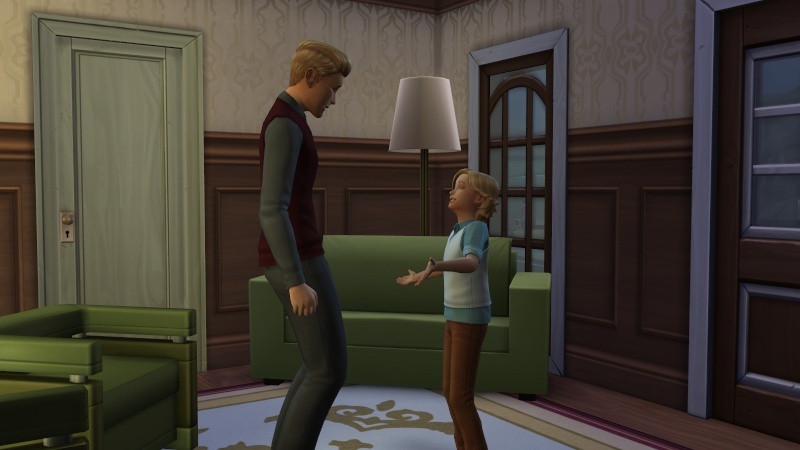 Day 19
Starting off just like any other day, everyone got up, showered, ate and off to work and school. Except today, Emmet came home in a sad mood and he went in and crawled under his covers and cried. When he came out, Lucy still hadn't come home from work yet and he really needed a hug. So Mr. Pumple's was the next best thing.
Mr. Pumple's today was just the worst day ever. Mrs. Snuggles our classroom pet hamster died.
Later after Lucy arrived home,
Mom...
Yes Emmet?
Can I ask you something?
Sure. What's bothering you Emmet? You seem sad.
Mrs. Snuggles died.
Who is Mrs. Snuggles?
She was our classroom pet hamster.
Oh dear. I'm sorry to hear about Mrs. Snuggles.
What happens when people and animals die?
Oh boy. You sure do know how to ask the difficult questions. Let's see, how do I explain this so that you will understand. Emmet, when people die, and animals too, it only means that they have gone to sleep for a long time. They aren't sad, or crying. They are gone to a better place and are with other family.
Does Mrs. Snuggles have other family?
I'm sure she does sweetheart and I'm sure she is with them right now and they are running around squeaking at each other.
Who is taking care of them?
Our creator is honey. And don't you worry, they are in good hands. Now I think I know something that will make you feel much better.
What?
Have you looked out in the backyard?
No, why?
Because I called and had a monkey bar set delivered and set up for you today.
Wow mom! You're the best!
Late that evening,
So Emmet, mom tells me you had a pretty rough day at school.
Yeah, but she made me feel better.
Well that's good son. And anything else exciting happen?
She got me a monkey bar set! She's the best mom ever!
Haha. Yes she is my boy, yes she is.
Day 20
Mom, can you take me to town?
How come? What's in town that you need?
We are having a costume party and I need a costume.
Oh? When is this party and where?
At the end of the month and our whole school is going to be getting dressed up! Even ole Wittttt....Mrs. Witherson.
Maybe this weekend we can. We'll talk to your dad when he comes home and see if he wants to join us.
Okay.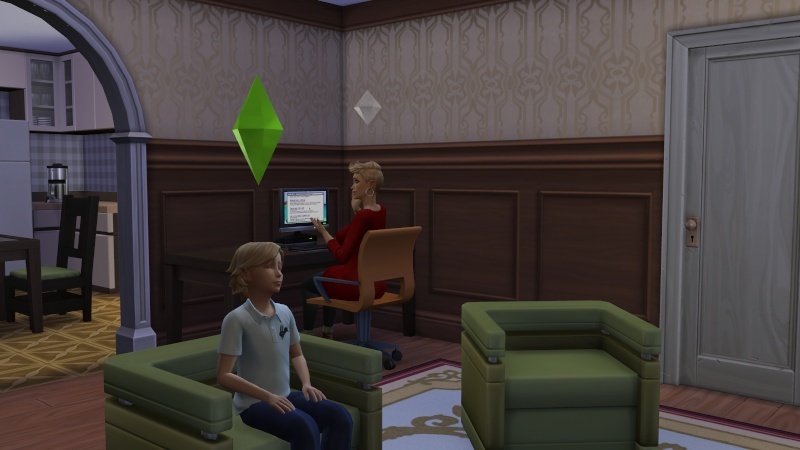 Zest, Emmet needs to go into town this weekend for school.
Oh? And what do you need from in town Emmet?
I need a costume!
A costume. Why do you need a costume.
Because our whole school is going to be dressing up, and we are going to march through each others class rooms and we are going to have a huge party with everyone! Even Mrs. Witttttt.....Mrs. Witherson, the prin...the prin....
Mrs. Witherson the Principle?
Yeah, her.
What were you going to call her son?
Mrs. Witch.
Now you know that isn't very nice to call people names.
Yeah...but dad...she looks like a witch. She got a long pointy nose and it has a bump on the end of it with little hairs growing out. YUCK!
But Emmet. That is no reason to call her a witch.
I know mom, but everyone does.
So if everyone was to say lets all jump off a bridge, you'd follow?
No! Cause I'll drownd! You know I can't swim mom!
My point, Emmet, is that just because someone else is doing something doesn't mean that you should follow along.
Okay. I'll be nicer and not call Mrs. Witherson names.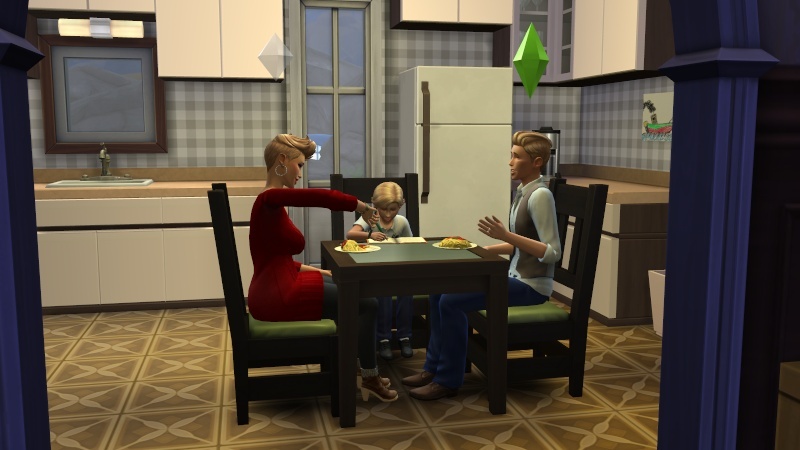 Can you believe these kids these days?
Lucy. They aren't any different than we were when we were his age.
But we didn't call our elders names!
We didn't?
Zest! Please tell me you didn't....
Uh, Lucy, I wasn't exactly the nicest person in school.
What do you mean Zest?
I did what Emmet is doing. Following along with the other kids, so I wouldn't get picked on.
Do you think this is what Emmet is doing? Following along so he won't get picked on?
No...no. I think him and his friends are just playing and trying to act all cool. You know?
Zest, I don't want our son to be like that.
Lucy, I'm afraid there is no stopping it. Kids....kids will be kids at school. A completely different person around their peers.
I still don't like it.
Neither do I. We just have to keep reinforcing the kind of behavior we expect out of him, and then hope and pray.
I bet if we would of had a girl, she wouldn't be acting like this.
No...she'd be worse I'm afraid.
Zest!!!!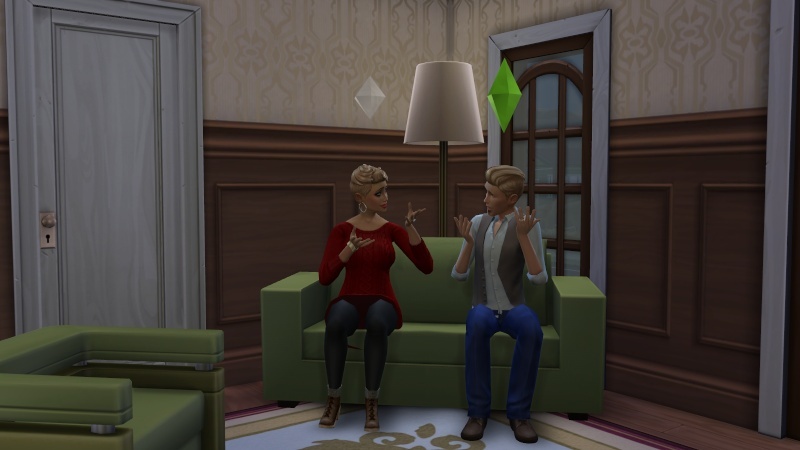 Update to skill levels:
Lucy had gained two more levels in cooking, she is now at level 5. Zest gained a skill level in guitar, he is now at level 4. And Emmet is at level 4 in social, level 2 in creativity and level 1 in motor and logic.
Household funds: On hand they have 11.901 simoleons and this is their net worth to date (Sim date)

Zest has also been promoted, he is at level 4 in the Tech Guru career. Lucy hasn't gotten promoted yet in her Painter career, but I'm hoping soon! Emmet is still a "C" in school, I'm having difficulties getting him to get to level 4 in one more skill. Social came easy for him, and he has the creative trait but no matter how much I have him at the drawing table, it just creeps.