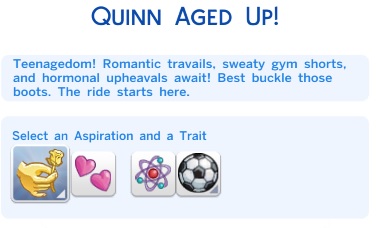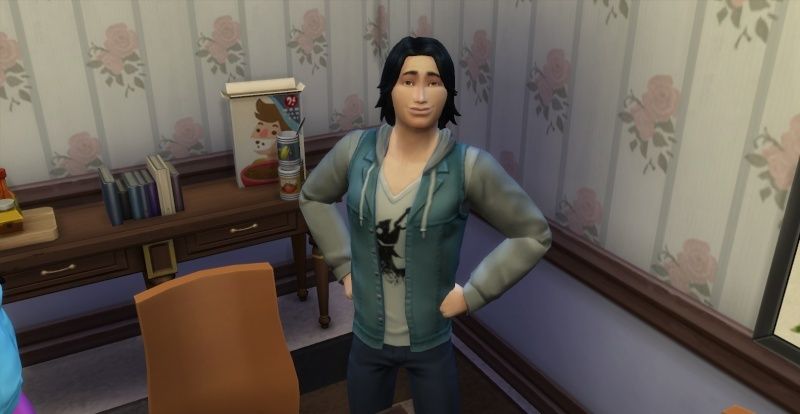 Hi everyone, Mila speaking. Look who aged to teenager. Quinn picked the Serial Romantic aspiration. He is really looking forward to trying to complete it!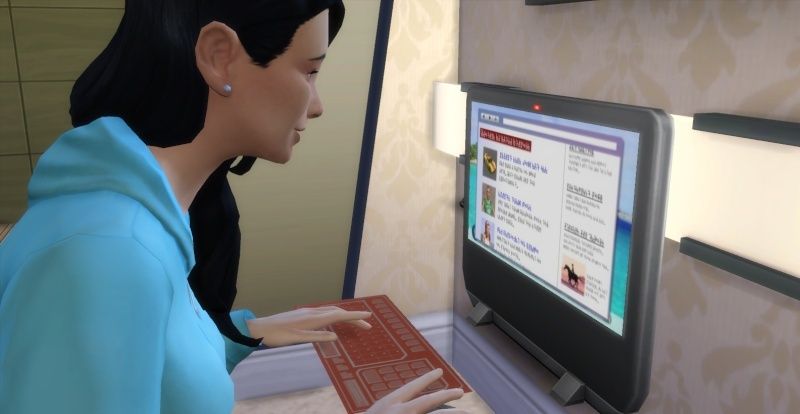 Studying my Opponents keeping me busy.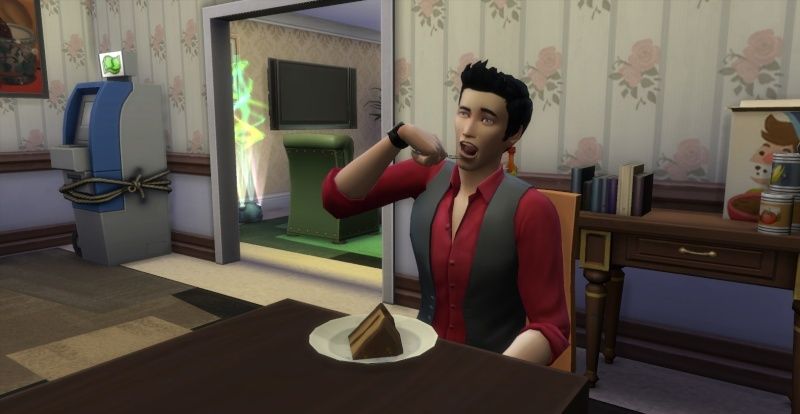 Tatum aged to young adult. Isn't he handsome. I can't believe how fast time goes. He is working as an assistant manager. Such a good boy....I mean.....man. He picked up the snob trait.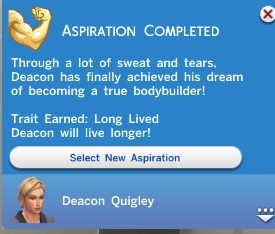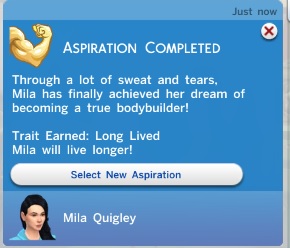 Decon and I both completed the bodybuilder aspiration and gained the long lived trait. Deacon decided to go for the Freelance Botanist and have gone back to my first love, music and am working towards the Musical Genius aspiration.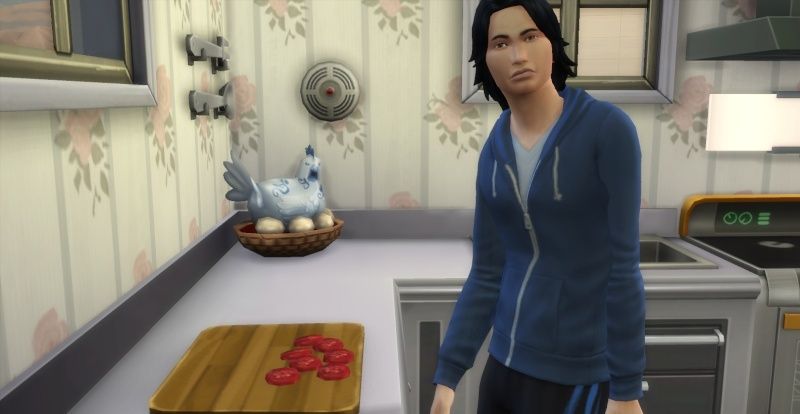 Thank goodness Quinn will be the last teenager for a while.....attitude, bleck.
Tatum met a nice young lady the other night.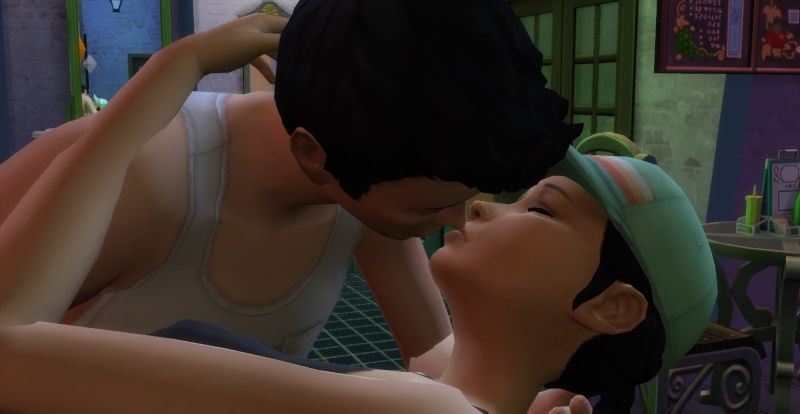 He asked her on a date and it looks like things went well.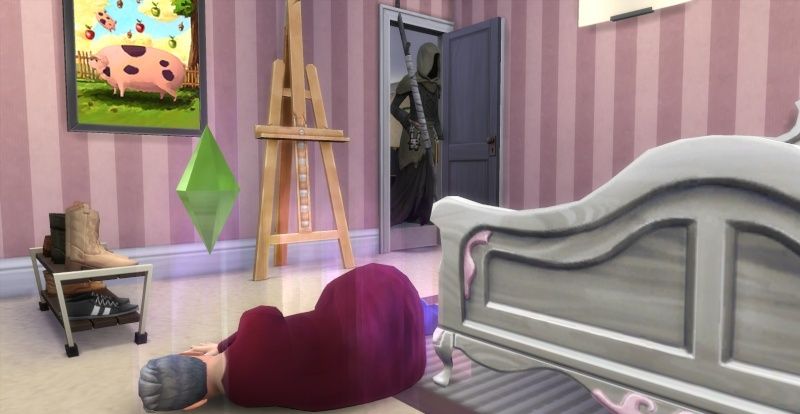 All this time I have been thinking Soren was my uncle, we'll he's not....he's my cousin. Grim came to take him late one afternoon. It use to be very upsetting but now there are so many family ghosts visiting it's really no big deal when it happens.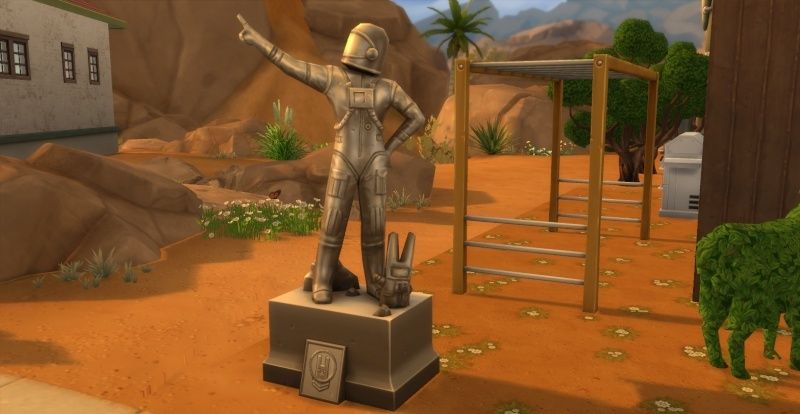 Deacon was promoted to Space Ranger and received this lovely statue. He' very proud of himself and we are too. Isn't the bunny adorable??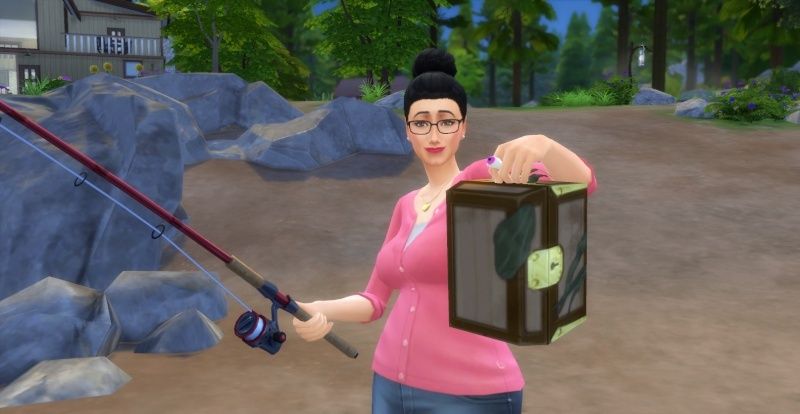 After's Soren's passing we decided to go back to Granite Falls for some rest and relaxation. Ingrid worked on catching the 5 fish required for her outdoor enthusiast aspiration. For some strange reason she kept catching strawberries.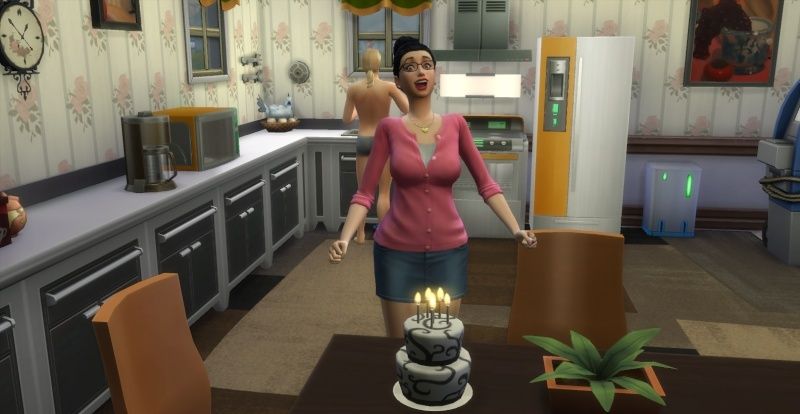 Upon our return, Ingrid aged up to  young adult. She decided to go into the entertainment career field. She looks exactly the same. Beautiful.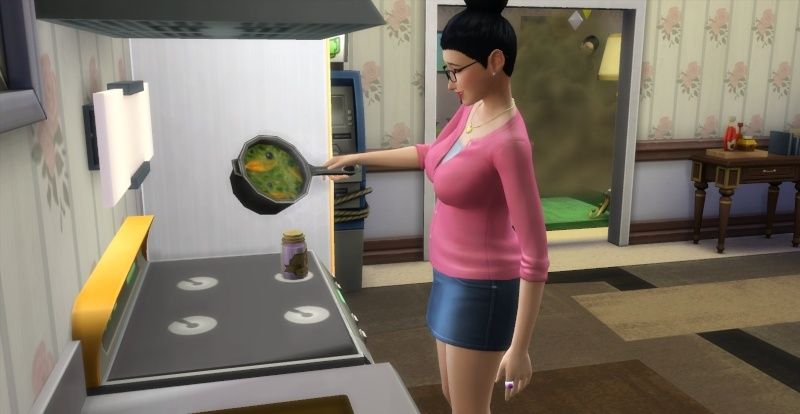 She is coming right along with her herbalism skill. Almost at level 7 already.
With there being an open space in the household, Tatum was going to invite his young lady friend over to the house....but she was no longer in his friends list.....she vanished without a trace. Oh well, he invited one of our new neighbors over instead. Her name is Flora Rose and she's lovely.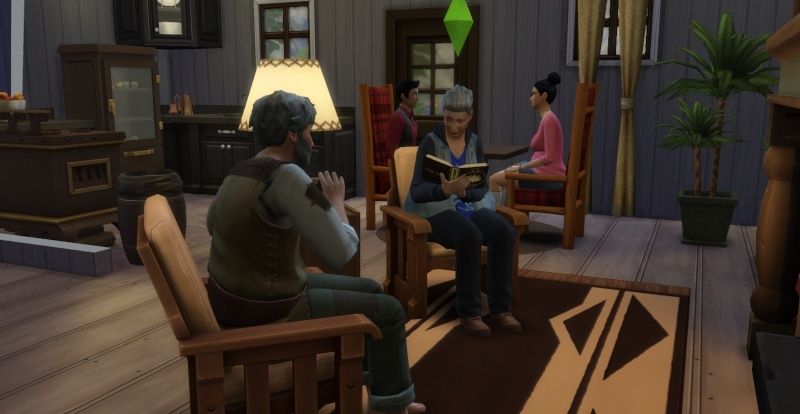 Back to GF we go. Cash, Ingrid and Tatum got to know the hermit. They had a good time, and found some nice insects and plants for Ingrid's herbal remedies.
Ingrid had to roast three plates of beetles over a campfire. She actually enjoyed eating them.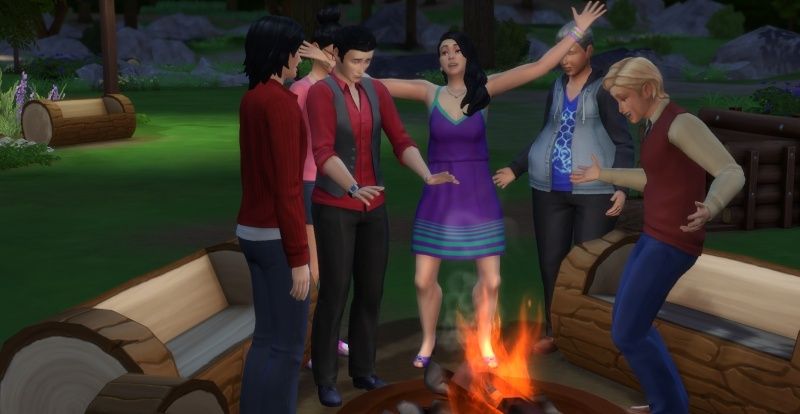 On our last night we sang songs and told stories at the campfire. Best trip ever!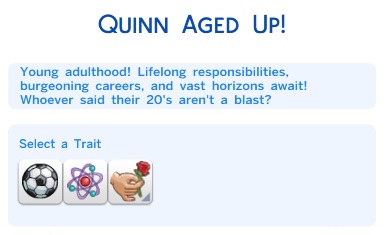 Quinn aged up to young adult. He is so excited. He tried to find a teenager to start his romance interactions but couldn't so now he is not going to waste any more time. He went into the secret agent career and is a field agent.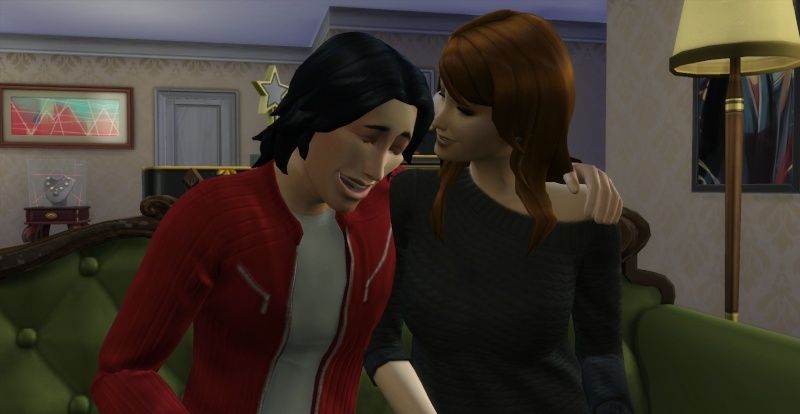 He followed his brother's example and invited over one of our neighbors. Leonie Dimond, she's been a friend of the family for some time and I had a feeling Quinn was setting his sites on her.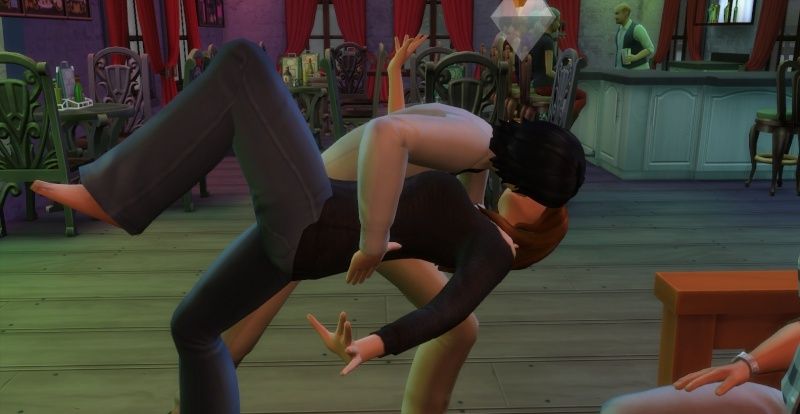 He asked her on a date, she is so kind and I think she knew it was the first time he's asked a woman out so she said she go. I think he was more than she bargained for!
Cash departed us so fast that our player missed the shot! I hope he was able to shower first, we don't need a stinky ghost floating around....but I guess he can still take showers??
Deacon aged to elder. He has no plans on exiting anytime soon. Remember that lived long trait?
Would you look at that.....my first born is popping the question....I hope Flora says yes....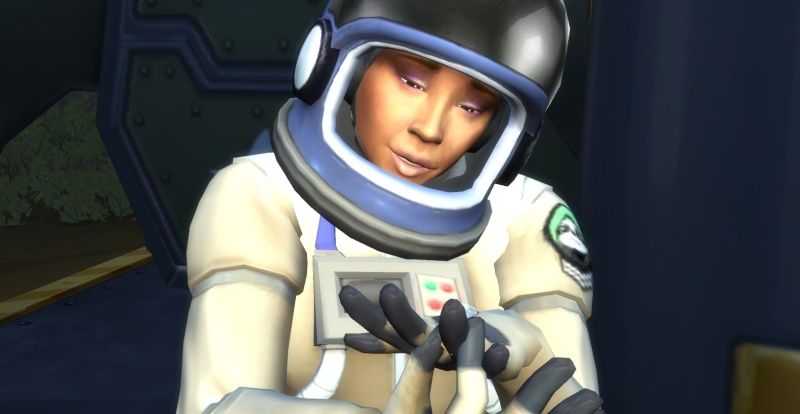 She did! Looks like she is happy with the ring too. Flora is a neat, self-assured bro and a quick learner. She changed her aspiration to angling ace. She is unemployed at the moment.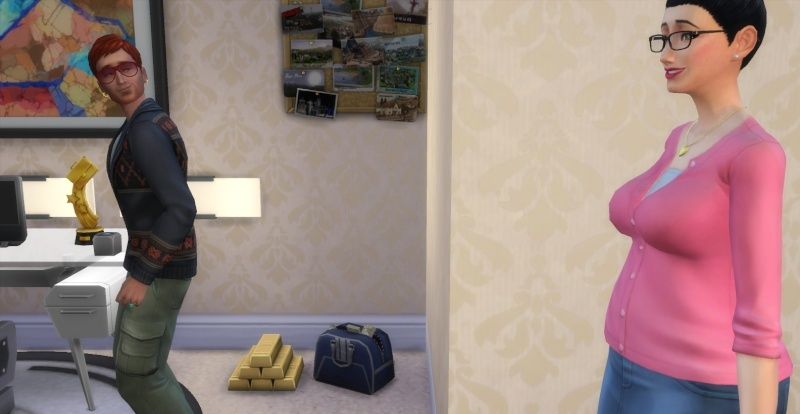 Ingrid is not one to be outdone so she invited a neighbor over too. Mr Percy McSage. He is an older man (adult) but that doesn't bother Ingrid.
In fact, she showed him the observatory after a little chit chat....she used some of Quinn's best lines.
That must have been some observation because Ingrid wasted no time in proposing. Mr McSage was  very happy to accept. He is an Ambitious, gregarious perfectionist and a slob.
Quinn called Leonie and asked her on a second date and she agreed. They had a very romantic date, so romantic in fact that they earned a gold rating.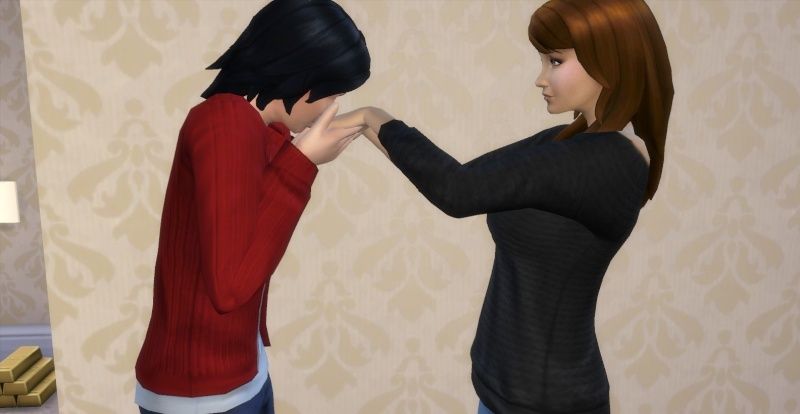 They spent some time getting to know one another. Quinn learned that she loves the outdoors, is a foodie and creative. He shared with her his serial romantic ambition. He wasn't sure how she would take it.....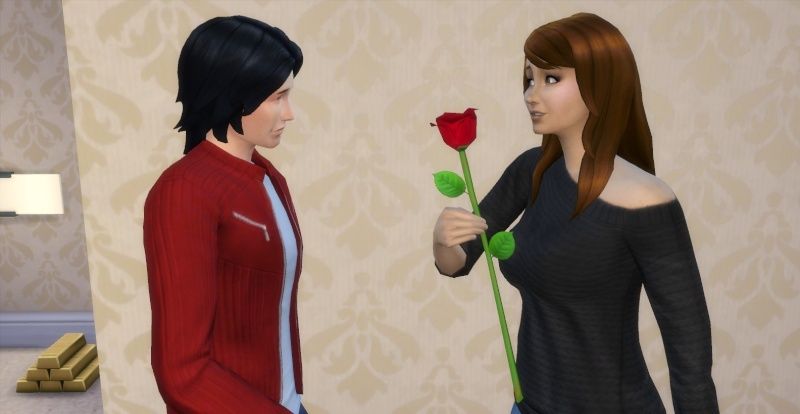 Leonie seemed to take it in stride, she understood and accepted his peace offering. At least that's how Quinn took her reaction.
Flora Rose and Percy McSage by #EQCreations
Leonie Dimond by #lionpaws