Old World Charm
20x30 Lot, 168,022 Simoleans
I am tagging all of my lots as #SusinokBuilds so you can find them quickly.
This one was not built on a particular floor plan. I just made a traditional style house, played with the different walls, friezes, columns, fences, etc. and came up with something cool.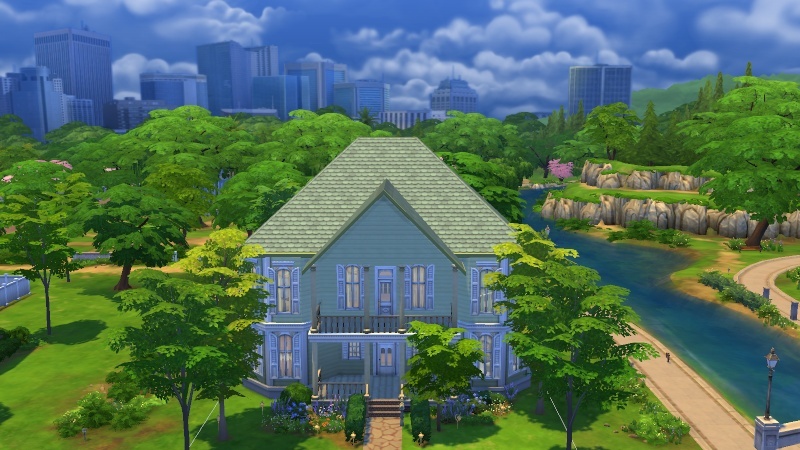 There is a living room up front and an office/art room on the other side of the landing.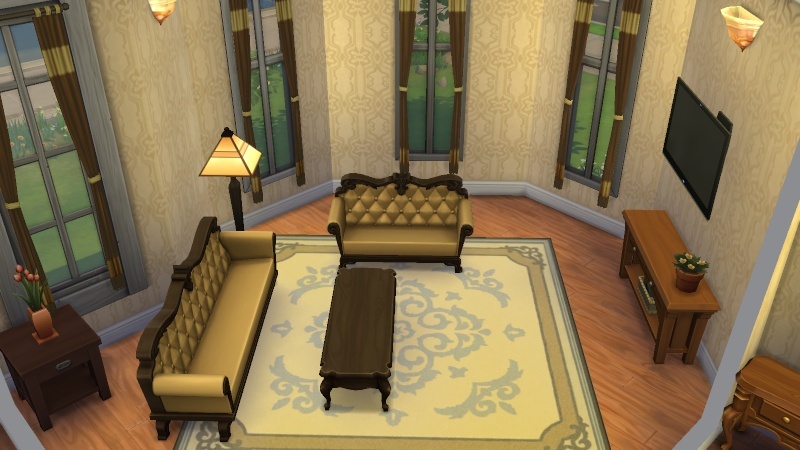 The office has a violin, an easel, a computer, bookshelves, loveseat, and decorations. There's a bathroom nearby, too.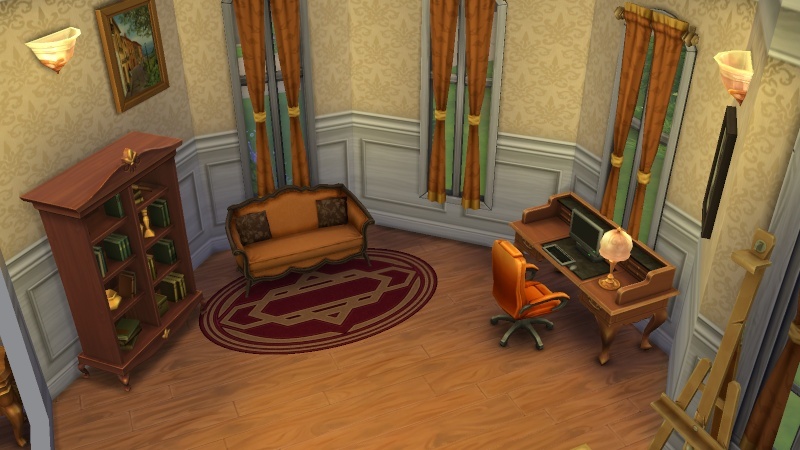 The dining room has eight seats at the table, a mirror, side table, plants, paintings, and plate display.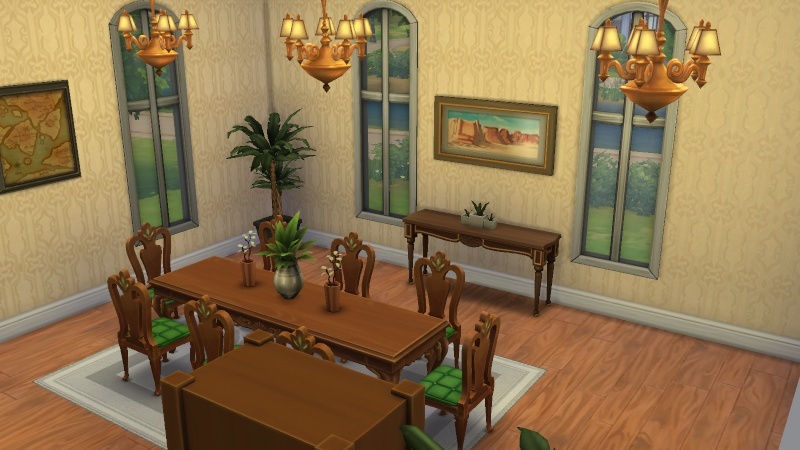 The kitchen is fairly large with a small round table in the corner with 4 chairs. High end refrigerator and stove, pot display and a lot of counter space.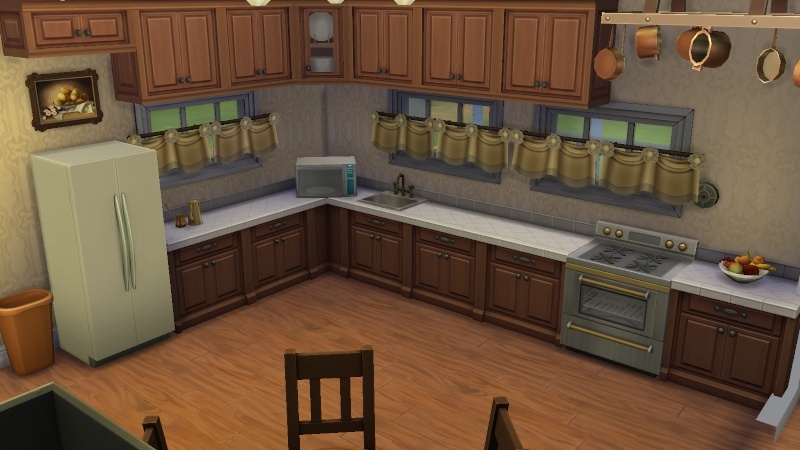 The back porch has more dining seating. The back yard has a grill, a park bench, and a picnic table. This house would be great for those Sims who like to throw parties, since there is a ton of room.
The Master Bedroom is an odd shape so hard to take a picture. There is an attached master bath with whirlpool tub, shower, etc.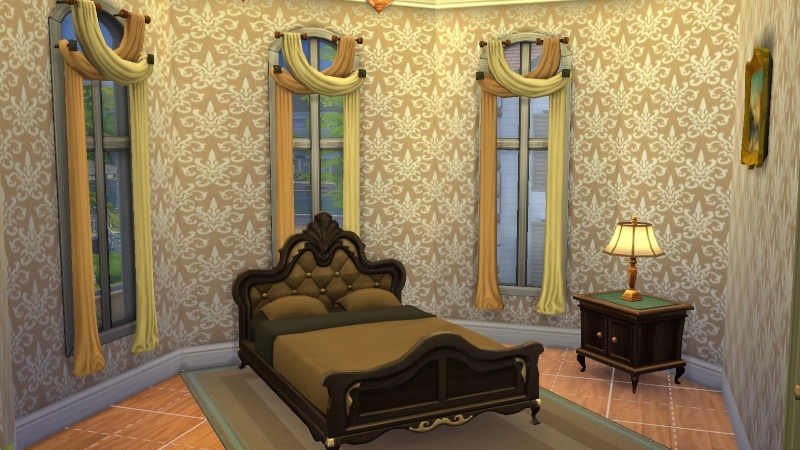 The kid's rooms were fun! This is the girl's room, in purples, with lots of toys.
No room is complete without a purple dollhouse and giant giraffe!
I know, I know, blue for boys is cliche, but there aren't a lot of neutral choices if you don't want beige everywhere.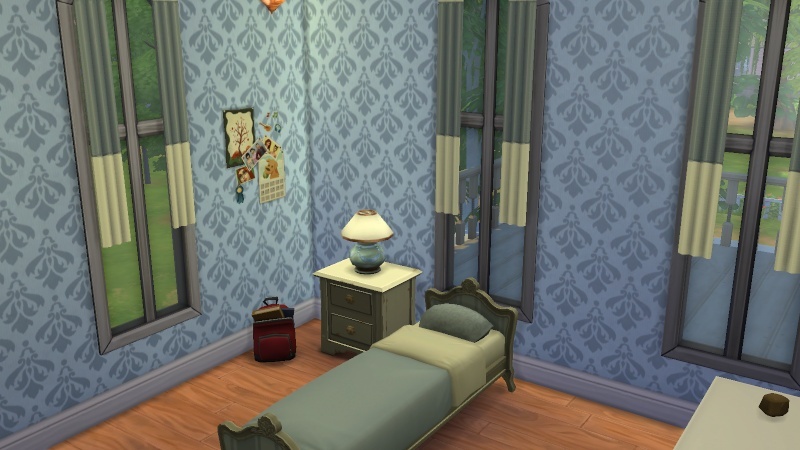 His study and play area.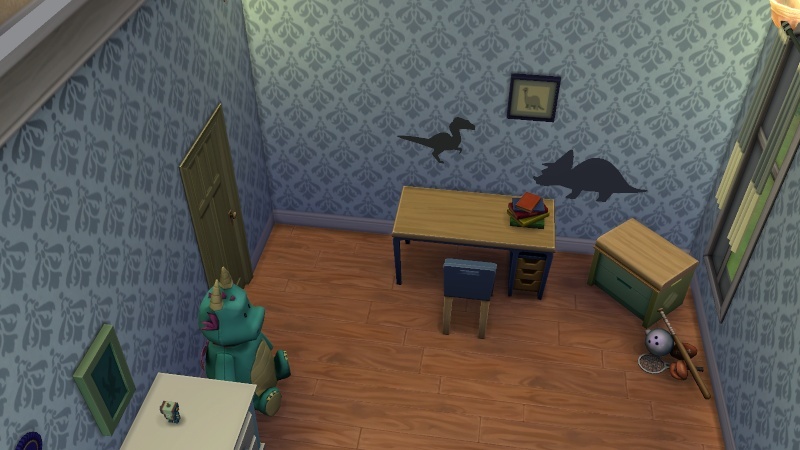 The final bedroom is for a teen or another adult. Green and beige colors. There is a desk with a computer, a chair and a bookshelf.