OK let's get this party started.
Meet Isaias and Salma Guitierrez, newly moved to Oasis Springs. They had just enough funds to buy the Adobe Abode and add a few items to it.
Isaias is active, confident, and ambitious. His main goal is to start a legacy family.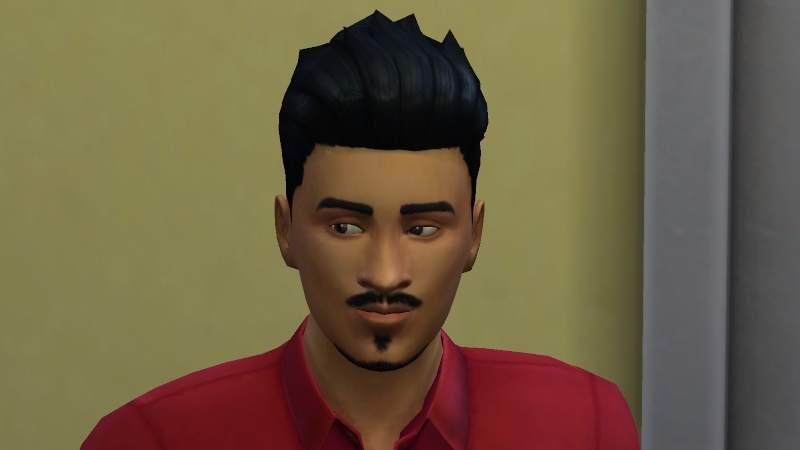 Salma's ambition has already been met. She was looking for her soulmate, and Isaias is it. But she is also creative, outgoing, cheerful and wants to be a painter.
After moving in, both Salma and Isaias studied hard to get a few skills in. Isaias here is on his favorite reading spot... the toilet!
(I LOVE MULTITASKING!)
Salma practices painting... usually in her jammies. (i.e. underwear...)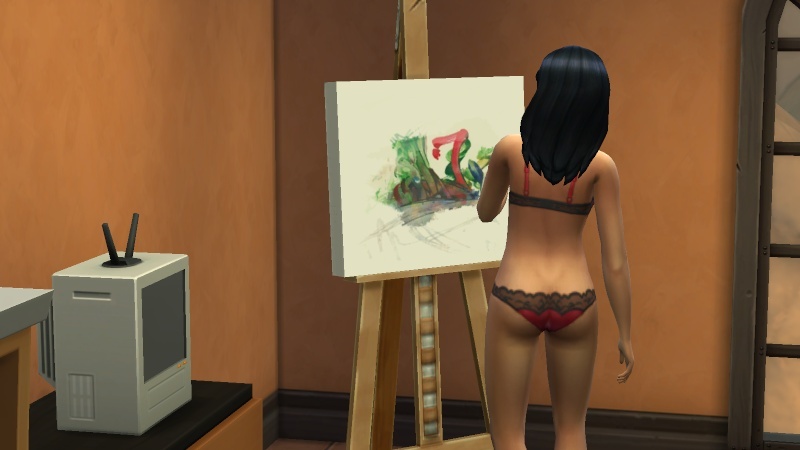 In order to prepare for a night out to meet and network at Rattlesnake Jake's, they both nap a while to be fresh and friendly.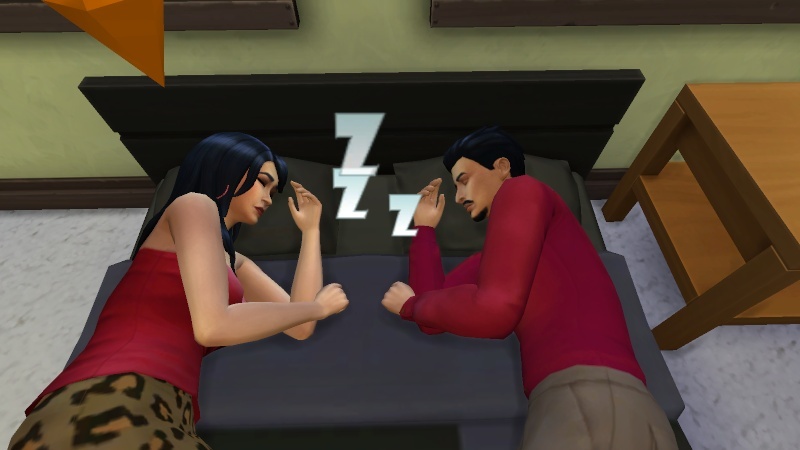 Even so it can be tough going if you don't pay attention. I think Isaias ran up to the loo after this screenshot.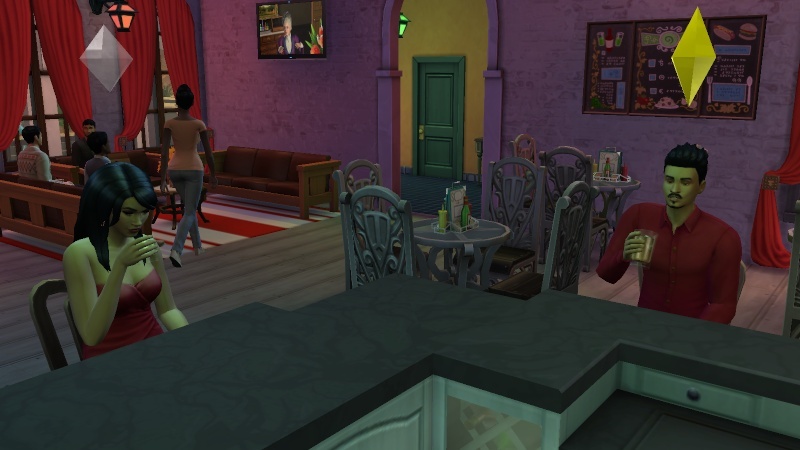 Painting is working well for Salma. She's already level 5 on her career. Isaias is around that, too, but it takes longer for him to advance. Right now he need 4 friends and that is taking a while. He's got 2 and working on more.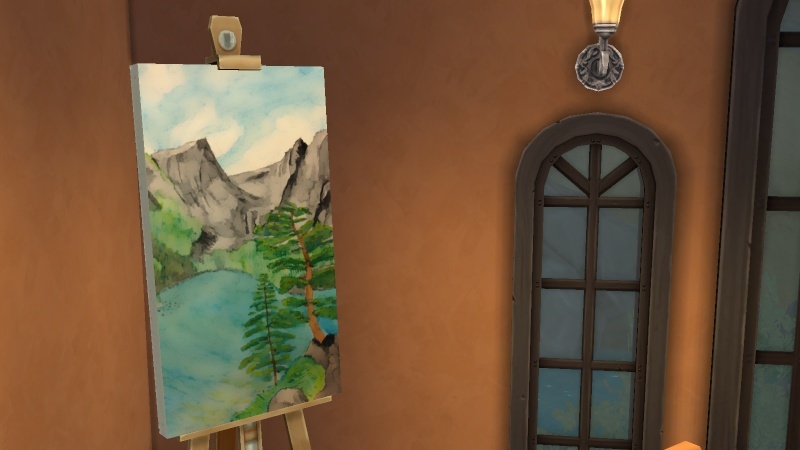 The good part is that there are so many people to meet in the two towns. Some friends click and raise faster than others. I forgot his career! I have three town files going and the jobs are running together a bit. I think he's an astronaut.
It's a bit slow going to raise money for our legacy, but this is just the first generation. I hope to move them into a larger house before having kids. Right now they have upgrade most of their appliances so that poor Isaias is not constantly plunging the toilet.
So that's where I leave you. With them embracing. They are a very affectionate couple.