LMFAO's MYOB attempt #2 Season edition
Week one Day one:-
Ok I have only played the first day of this challenge they are all waiting safely tucked in bed. I have done the initial essentials, added dive bar to town, added 2nd dive bar to town, bought wagon, bought dog essentials, extra shower and gave some random child 1000 Simoleons guess he will be enjoying the festivals this year lol. I left the Season settings at default which I believe is 7 days each.
Beginning status
Top:- they move in, that first step is a doozy
Bottom:- Bill and Jane register as self employed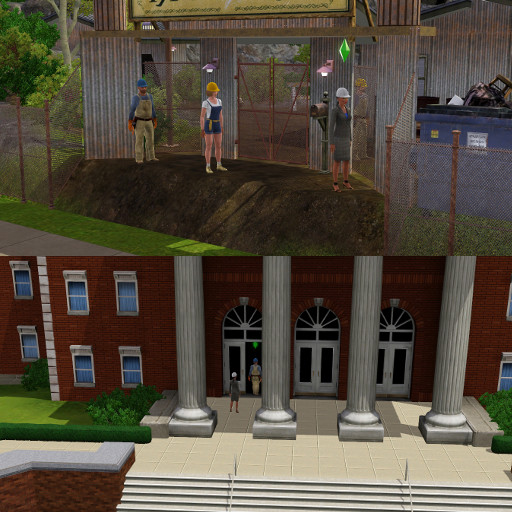 Top:- you have to luv MOO and I don't mean the milk lol yes the miners work underground.
Bottom:- who would have thought mining underground that's so strange yay she's digging.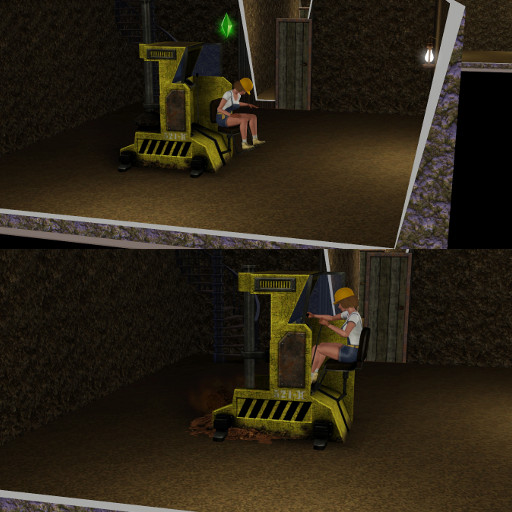 Top:- Ben and Cloe both mining they seemed to mine up the same as above which was expected
Bottom:- and yes you can fill the hole not sure about investigating yet but looks likely.
and they chill eat and go beddy byes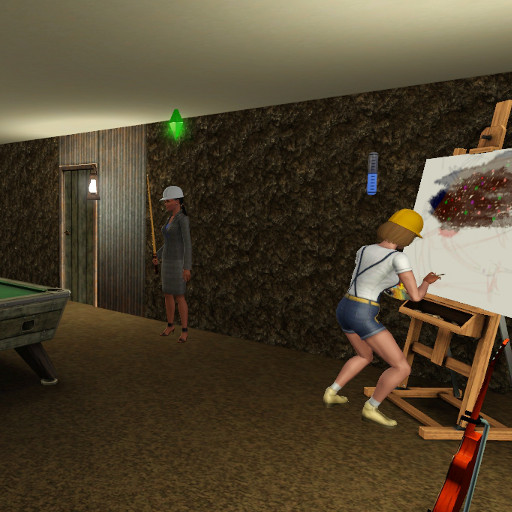 I wanted to show this as an alternative to mining above ground in undesirable weather, I used MOO while in build mode to place the miner underground then treated the miner as normal. When removing the miner it can be picked up by the Sims but I placed it back on ground level then reentered build mode and MOOved it back underground. I do want to try next time I play to see if it can be MOOved from live mode Sims inventory. Next I am going to test mining above ground in winter using the camp fire for warmth the crew are in summer atm so might be a bit before i can do it unless someone else wants to try (nudge nudge wink wink ) lol
Your Sim could also have Flame Fruit in their back pack this normally gives the warm moodlet and would be a good idea even outside of this challenge. I have one on my Ice World Simself, he kept getting sick when going to the festival but now he is immune to cold, the Flame Fruit seemed to work though.