Week 1:
Items Purchased : Tofunda Wagon 16,900.... Cheap Chew Bowl 35..... Biscuit Ball 25 .... Low Country Living Pet House 150 ..... Pet Toy crate 50 ..... Keep Me Clean Outdoor Shower 150 .....
Remaining Funds at start :- 2800 approx
Top:- Everyone show up for work Ben hides behind the fence not wanting his pic taken.
Bottom:- Replaced items taken by previous owners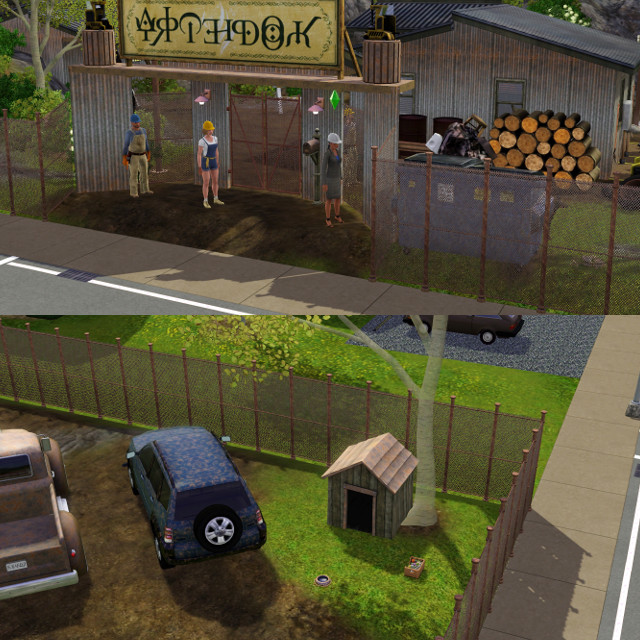 Everyone gets busy learning skills, Jane writing, Axel & Cloe hunting, Ben cooking, Bill inventing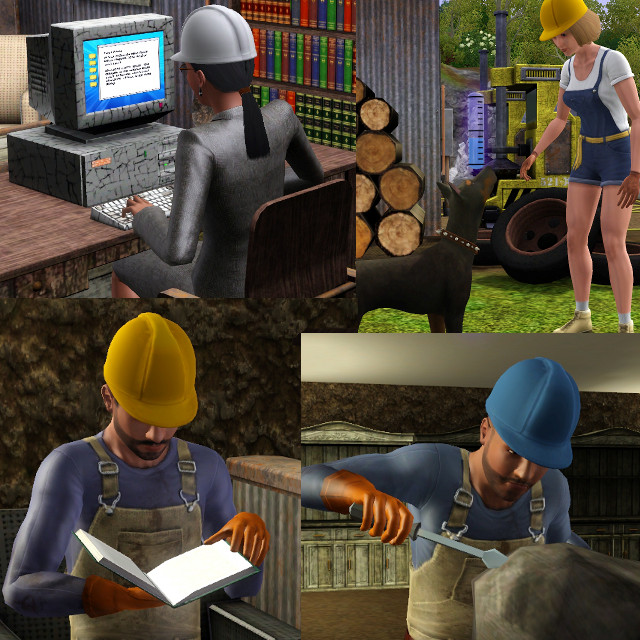 Top:- Jane has warned the crew of other sites having reports of dangers in the tunnels, Cloe takes a leap of faith.
Bottom :- Jane and Bill head to City Hall to register as self employed.
Left:- Cloe comes out of the hole unscathed but also empty handed.
Right:- Bill thinks he stood on something electrical

Top:- Axel swears that newspaper just insulted him !
Bottom :- Ben realllllyyyy doesn't want to go in the tunnel "H-E-L-P-M-E".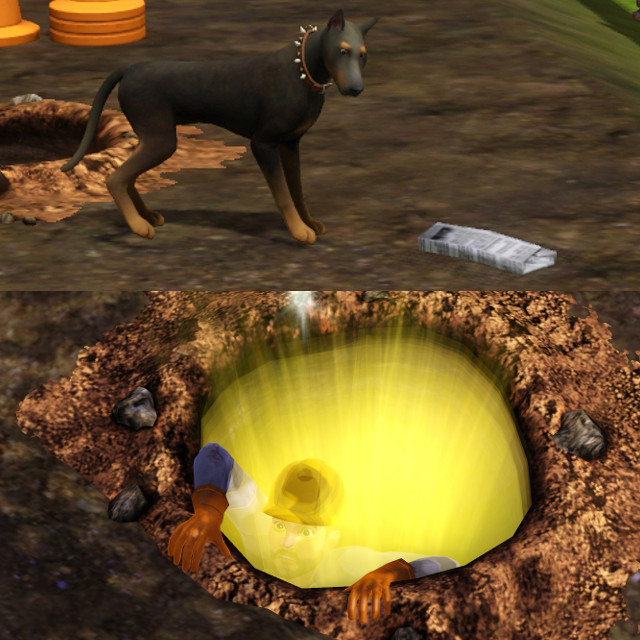 Top:- Everyone relaxes while Ben cooks their meal.
Bottom:- Is Cloe trying to steal Jane's food.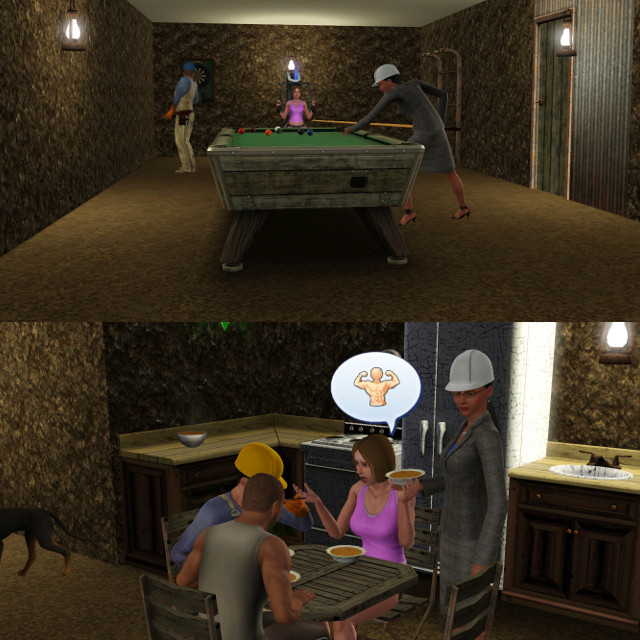 All:- A thief in the first week, teleports through the fence but is done for by the gate alarm system. Where is Axel, in the mine sleeping. So our thief regrets getting caught and gets a ride in the police car.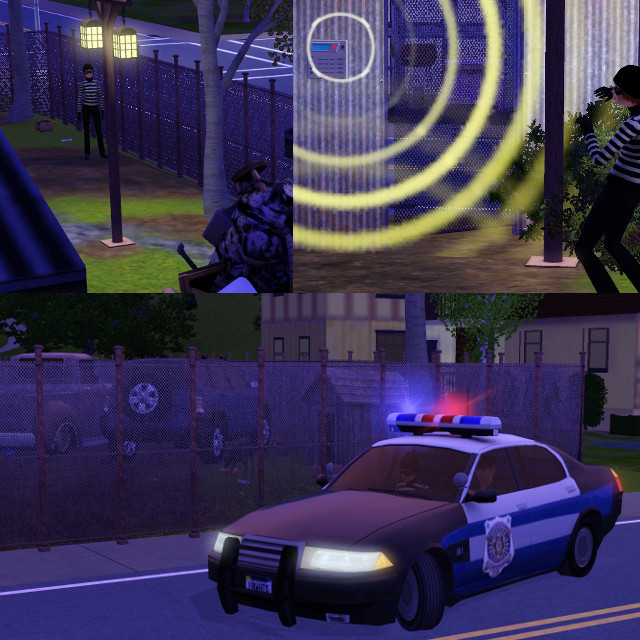 Top:- Bill tinkers with the stove and in true MacGyver fashion makes it fire proof yay
but he seems to think he made it look all new.
Bottom:- Cloe no longer fears the tunnels and dives in.
Top:- Ok Jane and Cloe are into some weird stuff, that looks like it might hurt, to each his own
Bottom:- YAY our first spire cut Tiberium, we managed to dig up 2 chunks of tiberium after planting we ended up with a total of 8 spires. 6 are sold in the first week and 2 the second week.
Top Left:- Bill and Jane converse at the local dive bar.
Top Right:- Ben DJ's, Cloe watches thinking "So he can flip a pancake, he can flip a record, but I bet I could flip him on his backside"
Bottom:- The night at the dive bar comes to a close and they return to the mine for some sleep.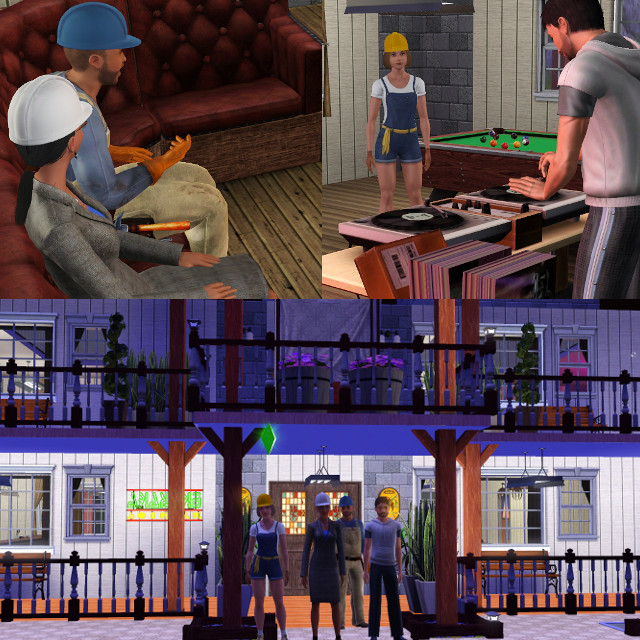 NEW TOYS
Top:- New computer for the office, new appliances in the kitchen.
Bottom:- New stereo in the living room, New beds for all (yay no more bunks).
Top:- Consignment returns for week one (came on sat and sun)
Bottom:- Businesses invested in. I bought the elixir shop for Cloe figured miner they buy gems, then brain farted and bought Ben the hospital lol oh well.
Top:- More income but not much to write home about.
Bottom:- The end of week total available funds after buying businesses and upgrading the site.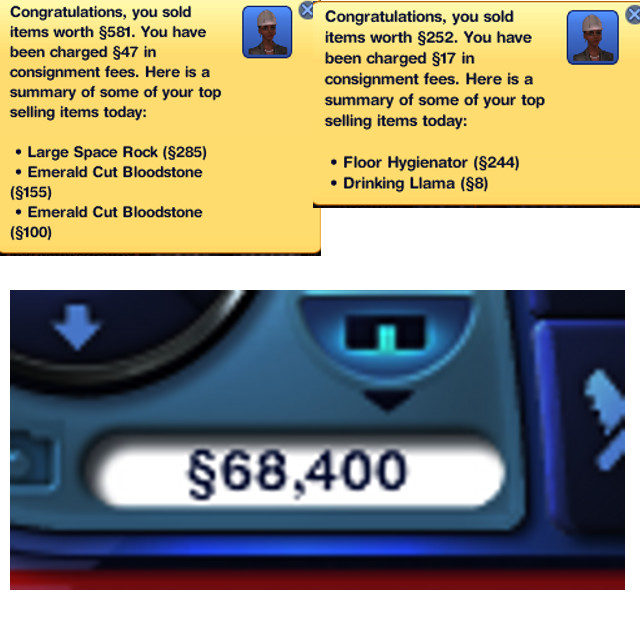 It was a busy week one, week 2 will be up shortly