Challenge Created by Rheassi
Each building challenge will be assigned a client who will help determine what the building needs and/or must include. You will randomly be assigned lot size, amount of bedrooms, extra rooms required and number of floor required. The clients job, LW,2 of the clients traits and his/her favorites will be your guide in determining the home style and color themes. You will pick 2 color palettes (1 indoor,1 outdoor) based on your Clients favorite color at
COLOURlovers
. You must follows your clients wishes and your assigned elements exactly. For example if you are assigned 2 above ground floors then you may only have 2. No more and no less
This is being designed to be done at your leisure and will have no start or ending point. You may build your home in any city that came with the game (Sunset Valley, Twinbrook or Bridgeport) If sharing your lot please note where its built so everyone knows where to place it
Only a few rules:
You need to sign up in this thread
You must stay within the random guidelines you are assigned
You must use your clients wishes in planning your building style, ID and landscaping
No CC however store items are allowed
Pictures are to be posted in the Building WIP/Showcase section, under your user name. Including outside and all rooms inside.
Floors can be ANY size of your choseing as long as all your required elements fit
Optional:
Create your Client as a Sim and have him/her in the pictures of your home
Share the link for your upload if you wish to share
Required elements: (will be determined by a random dice roll)
Lot Size (10X10,20x20,30x30,40x40, 50X50, 60X60)
Bedrooms (1,2,3,4,5,6)
Extra rooms required (1,2,3,4,5,6)(examples: gym, office, laundry, music room, garage etc..)
Floors required(above ground)(1,2,3,4)
Basement floors required(1,2,3,4)
All homes must include a kitchen.
All homes must include 1 bathrooms to every 2 bedrooms
All homes must include any crafting equipment required for your clients job and LW.
--------------
Rolling Guidelines
Here is how I determined all your required elements.
For the Client I just started the game and went into CAS. I hit random on favorites and Traits
To determine the 2 unique traits I rolled a 6 sided dice and subtracted 1 number. When rolling for the second trait if I got a repeat I just rolled again.
To determine the LW I used the same procedure as above. Rolled a 6 sided dice and subtracted 1.
If you roll a 1 roll again..
For Zodiac I rolled a 12 sided dice and picked the sign that was that number in the list. (Thank you Winterhart for the suggestion!!)
To determine Male or Female client I rolled a 4 sided dice. 1 or 2 was female and 3 or 4 was male.
For the Build details:
Lot Size Roll a 6 sided dice and use the following chart
Roll of 1 10X10 lot
Roll of 2 20x20 lot
Roll of 3 30x30 lot
Roll of 4 40X40 lot
Roll of 5 50X50 lot
Roll of 6 60X60 lot
For Bedrooms roll a 6 sided dice. The number I rolled was the amount of bedrooms
For extra rooms its the same as bedrooms.. A 6 sided dice
For Floors I rolled a 4 sided dice
For Basement levels I rolled a 6 sided dice and a roll of 5 or 6 meant no basement levels
I used an online roller located at
http://www.wizards.com/dnd/dice/dice.htm
--------------
My example:
My required home: 20x20 lot with 3 bedroom. 2 above ground floors and 1 basement floor required. My home requires 3 extra rooms of my choseing
My Client: Favorites (Chinese Music, Stir Fry and the color orange) My Client is a self employed writer and artist who's LW is Illustrious Author. His 2 traits that must be considered are Green Thumb and Loves the Outdoors.
My color palettes:
Outdoors: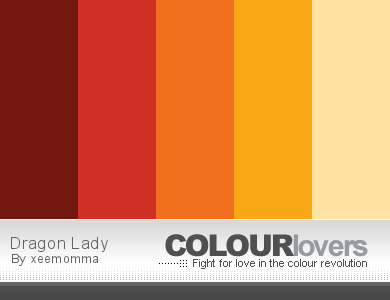 Indoors: