Keisha tells her story: Generation One - The Orchastrator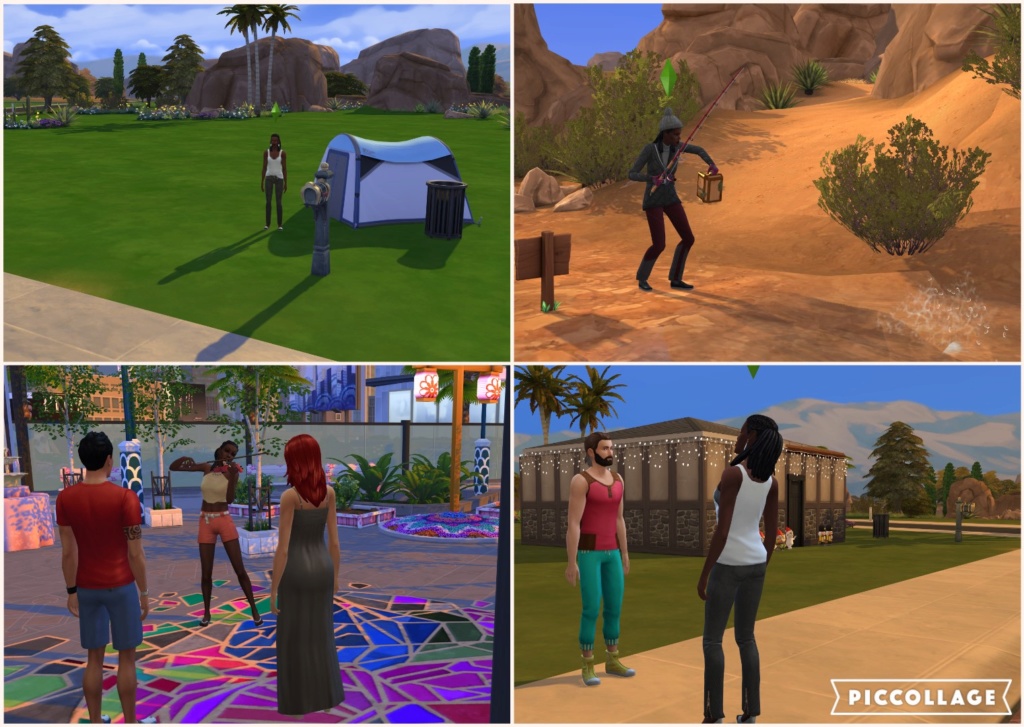 This is where I start: no funds, empty lot, a tent and a dustbin. - Thanks Creator?!
Well, she was kind enough to tell me where I could find a violin without having to buy it. Ha, took me four days, camping at the park. Side effects were that usually someone left some grilled food out and a toilet was never too far away. I gained level 4 of the fishing skill and had fish and cowplant fruit to sell.
I started right away to practice and noticed that I got some attention and a stray 2$ coin. Went to the city for more publicity, but … yeah, not really much traffic outside the festivals. I finally found a bar in Willow Creek that was well frequented and over time made some good money.
There I met Holden, and invited him back to my humble home, which I build all by myself, since Creator wouldn't help me out
Holden is gentle and kind, just the guy you wish as a father for your children, but he breaks out hives when anything flirty comes his way.
It was hard work to get him to move in and convince him that there's nothing wrong with a little romance when you are in a solid relationship.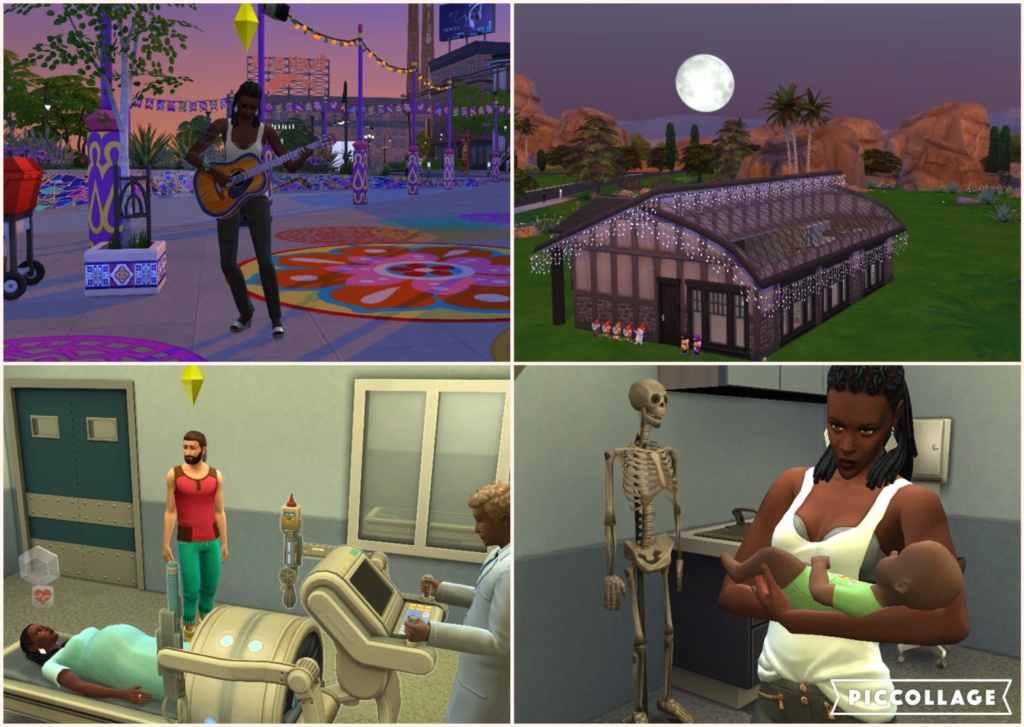 Maxed out on the violin skill and bought myself a guitar. Money isn't that tight anymore, since Holden has a good job (level 4 in the business career) and brought close to 20,000$ when he moved in. I treat myself to practicing in San Myshino sometimes although it's not that profitable just for the beauty of the scenery.
With Holden's money we expanded the house, build and furnished a small kitchen, and two bedrooms.
He's so modest, but sometimes likes his own bed.
I love him for letting me do my music and he loves me right back the way I am. And when it was time he took me to the hospital and held my hand.
And together we welcomed our son Adamo.
That much for now, we see you soon