House 006
Main Sim
Secondary Sim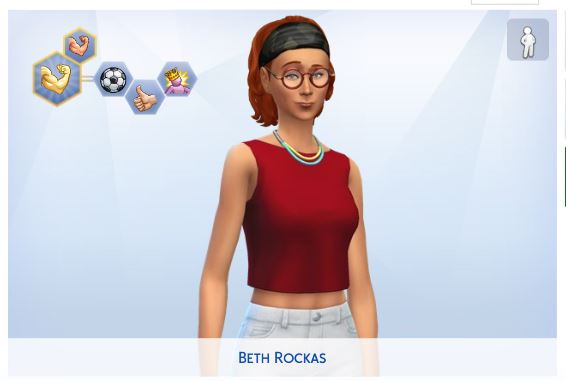 - Oakenstead Residential Lot
- Willow Creek
- Lot Size 50x50
- move in Main Sim and Secondary Sim
-Standard - $150k Simoleons
-Difficult - $75k Simoleons
-Extreme - $0 Simoleons
Goals:
+  House: no bedroom or bathroom requirements;  $350,000    
+ include a total of eight beds which should be counted in this way
-One Double Bed  
-Seven Additional Beds (Double or Single)  
+  Complete the Mansion Baron Aspiration  
Upon completion of the Mansion Baron Aspiration, you may now build/place a Nightclub on The Blue Velvet nightclub lot in Willow Creek.
+  Heir:
Serin
 (teen)
Goals achieved
Halon and Beth started out small on their huge lot with 0 funds.
(You may remember though that all Grove heirs are granted a perfect dragon fruit worth 80$,which they can plant as soon as they can afford it.)
The two had their dreamhouse already planned:House 006 (inspiration)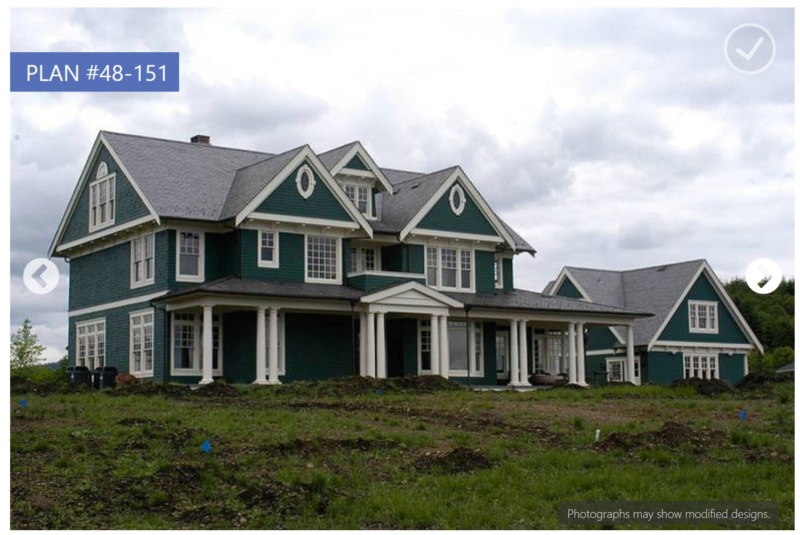 The night after Beth became pregnant Halon was abducted.
let's say he really understood his wife during the expecting time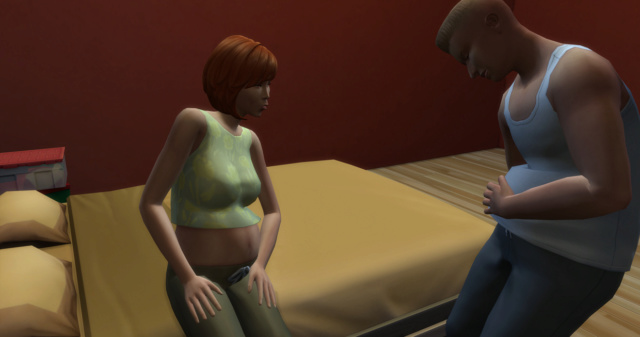 Serin, the heir was born first, then the twins (Log-Ton and Car-Ton) followed two days later
In Winter the outer shell of the house was roughly done:
The Mansion Baron Aspiration was achieved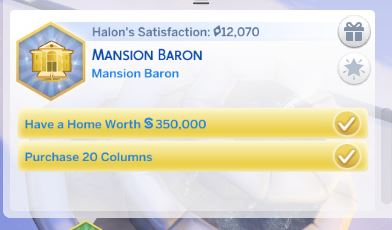 The House is done: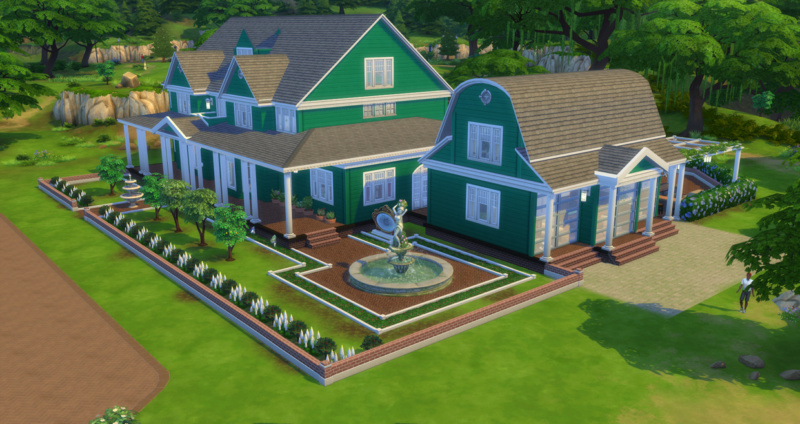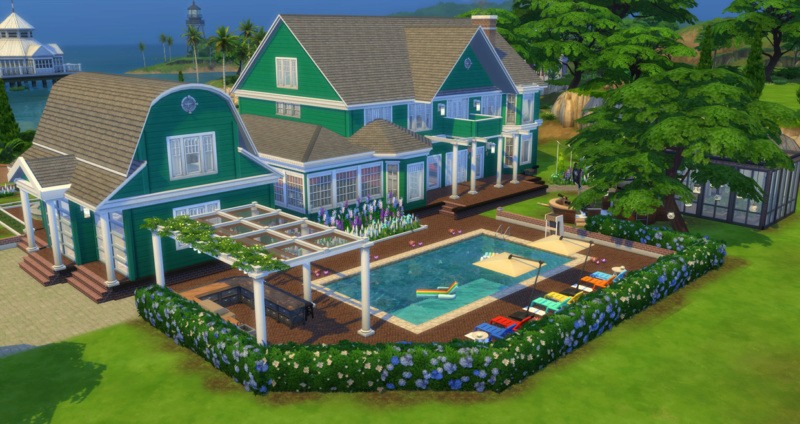 Master bedroom
Bed 1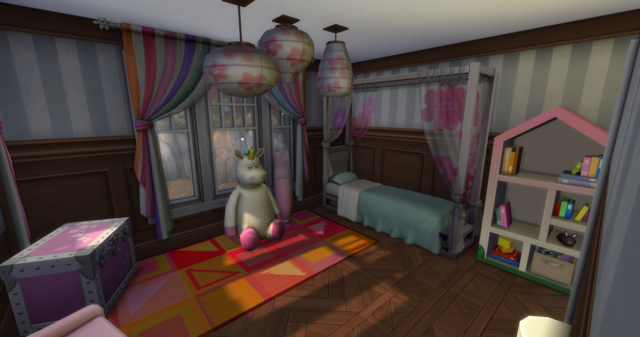 Bed 2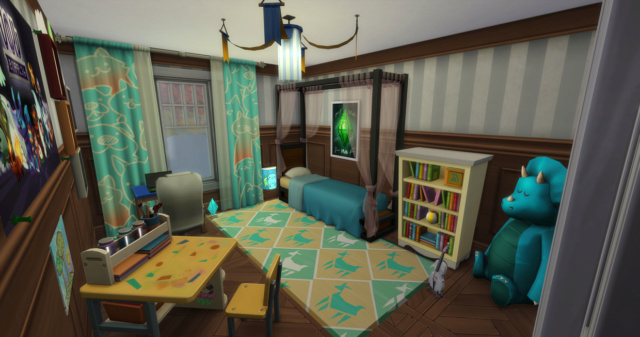 Bed 3
Bed 4
Bed 5
Bed 6 +7
ground level
first floor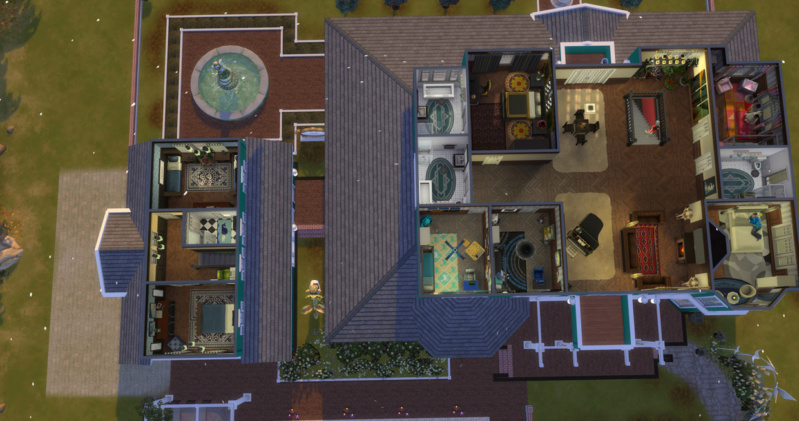 Halon was abducted again ...
… and came back gifted again. Meet Par-Fin
the others are all teens now, all challenge goals are met and we wait for Serin to age up.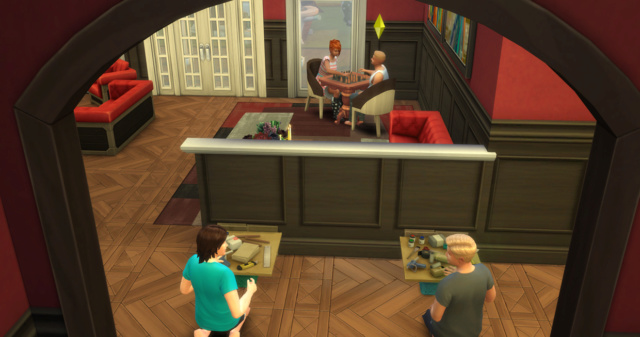 A nightclub was built:
The Old Abbey