Chapter 7: The Final Chapter
Our young runaways have had quite the adventure since leaving the orphanage in Willow Creek and have gained many friends and close confidants along the way, helping them to stay one step ahead of the police and Mother Harriette....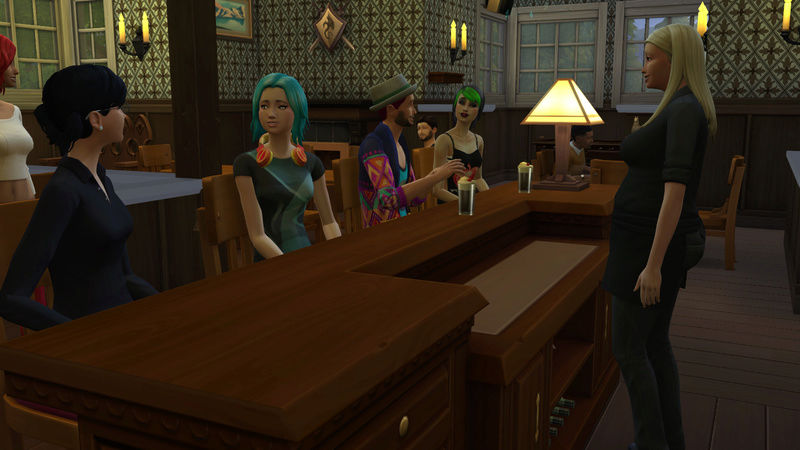 "I hear that Antoine took a DNA test. Does that mean he found his parents?"
"He did take the test but we...or he hasn't gotten the results back yet."
"What about you, Aili? Any word on finding your mom or any hints as to where she might be?"
"See that man over there that Antoine is talking to?"
"Yeah. What about him?" Wait....are you saying he's your..."
"No. Not any relation to me, but he claims that my mom married a guy, some rich dude, and they were living in San Myshuno."
"So have you gone to the city in search of her?"
"No. I did some searching but there is no current record of my mother, Victoria Willow or her husband, Nelson."
"Shut up! Are you serious?"
"Why do you say that?"
"Your mom is Lady Victoria Willow?"
"So that old guy says. I don't know for sure because I can't find her."
"I'll ask around for you if you like?"
"No Jer. I can't ask you to get anymore involved in our mess than you already are. You've done so much for us, already."
"Aw, no problem, Aili. I'm just glad we met when we did and I could help you stay out of that orphanage."
"What's the word there?"
"Oh! They are shutting down the place!"
"What? What about all the other children?"
"The city, along with several social workers and the President, were able to find homes for all the kids there."
"And what about Mother Harriette?"
"She's going away for a long time. Turns out some dude who claims he found his son who was stolen from him is making sure that she goes away for eternity."
"Oh. I've got to talk to Antoine."
"Yeah. I've got to be going anyway. Tell him I said hey."
"I will, Jer. And thanks again for everything you've done for us."
"Just do me one favor, Aili."
"What?"
"Invite me to the wedding and name your first kid after me?"
"Oh Jeremy, you're too funny."
"Oh I'm dead serious, Aili. I see you two getting hitched right after your birthdays and maybe if not before, a little Aili and Antoine coming shortly after."
"Jeremy!"
"Bye, Aili. See ya around."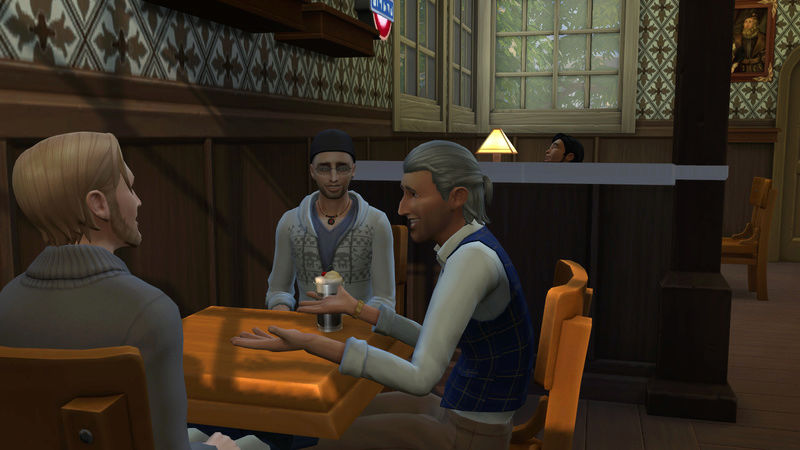 "So anyway, Paul. We may have found our young Antoine. Been right here under our noses the whole time."
"Well I'll be jiggered. I remember something about your daughter and her boyfriend having a child and him going missing. I just figured they had given him up or something else had happened and your family didn't want to make a big deal out of it."
"She hurt for a long time after. She kept saying her baby was alive, when the police closed the case."
"So, Antoine. How do you feel about all this? Must be quite a shock."
"Well, we don't know for sure if I am Jaques grandson or missing grandson or however you want to put it. I just did the test the other day and I'm really not holding much faith."
"I understand. But listen son. A little word of advice?"
"What."
"If it turns out you are, Jaques grandson, give them a chance. What happened to you wasn't because your mom and dad didn't want you. They did look for you but that old lady at the orphanage was able to cover her tracks pretty good. She was a con and darn good at it and she was not working alone. So cut Jaques and your dad a break and give them a chance to get to know you and you to know them. I promise you won't be sorry. They are a decent family, loving and caring. You won't have to worry another day for the rest of your life."
"Sure. Okay, Paul. I'll think about it."
"Make sure you do that or you will be sorry."
A few days later....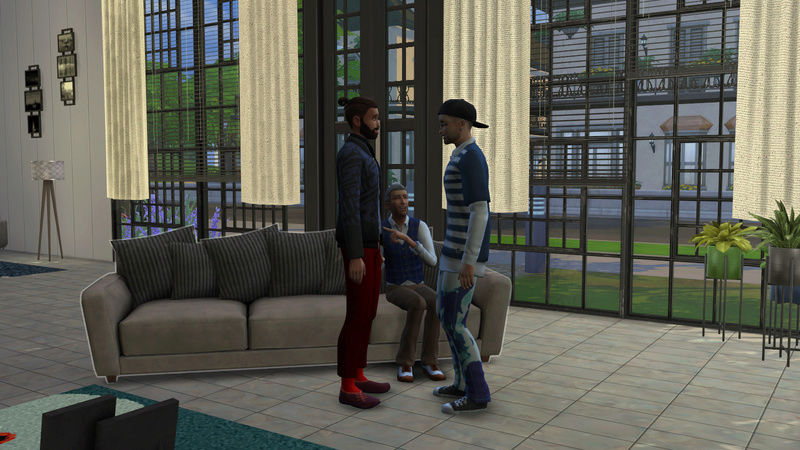 "So now that it is official. What do you say we all go and have a celebratory dinner?"
"I'm game. How about Antoine? Son?"
"Sure. Why not?"
"Will your young girlfriend be joining us?"
"Aili? I don't know."
"Well go ask her son! Hurry on now."
"So Aili. Are you going to make an honest man out of my son here? Or will it be the other way around?"
"Antoine!"
"Please. Call me dad. It'll make it less confusing for everyone."
"How about you call me Antoine and I'll call you Mr....What is your last name anyway?"
"Last name is Creed but please call me dad."
"I feel more comfortable calling you Mr. Creed for now."
"Okay, okay. I did promise not to ask anything of you. I'm just so happy that I finally know you are okay."
"Mr. Creed. Aili and I haven't made any plans on anything in the future yet. We just promised to be there for each other for forever. You know like what best friends do."
"Ah huh. Are you sure about that? Is that what you both want? Aili? Antoine?"
"Yes Mr. Creed...I mean sir. Antoine and I are just best friends."
"Well. I see more than just best friends in your eyes. The way you two look at each other. Reminds me of your mother and I, Antoine. There's more than just friendship behind your eyes."
"Don't know what your talking about, sir. Aili and I have grown up together. We are practically brother and sister."
"You can't fool these old eyes. You two are meant for each other. And Aili..."
"Yes?"
"You will make a fine addition to our family."
"Well...um...thanks?"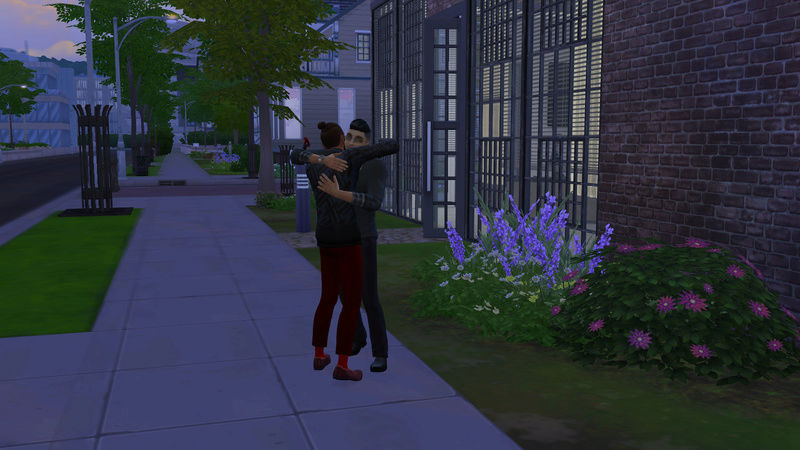 "Thanks for dinner, Mr. Creed."
"Please, Antoine. I really hope you will one day, call me dad."
"Maybe."
"Can I at least give you a hug? Son? Please?"
"Yeah. I guess it can't hurt."
"Your mother would be so proud of you. You have become an outstanding young man."
"I'm only a teenager."
"Like I said. An outstanding young man."
"What about my mom? You and Jaques keep talking like she's..."
"She is no longer with us, son. I'll tell you all about her one day."
"Oh Antoine! I'm so happy for you!"
"Why?"
"Because you found your dad and granddad! Silly!"
"Yeah. They may be my dad and granddad, but mom isn't alive anymore so I don't know what the point of carrying on with those two would be."
"Antoine! How can you say that! They are your family regardless if your mom was alive or not. They can still tell you all about her!"
"Yeah. I don't know."
"Antoine. Please give them a chance? For me?"
"Why? Why is it so important to you?"
"Because we set out on this journey to find our parents. Or at least find out about them. You found your dad and your granddad. You have an opportunity that most of us orphans never get and that is to get to know your family. Your
real
family. Please or you might regret it one day. Like when you have your own children."
"Alright. I'll give them a chance."
And so our young teenagers, Aili and Antoine grew to young adults a couple days later. Aili is still searching for any information she can or might find on her mother, while Antoine, keeping his promise to Aili, is making an effort in getting to know his dad and granddad. No plans of a wedding are in the near future...but who knows what this new chapter in their lives will bring about....