Yes but there are a few more. I'd get so busy playing I'd forget to take snapshots! Should I ask where did you find them?
On to the missing pictures and their explanations.
Fern occasionally got a late night visitor. She would talk to him during the day but not at night.
Her favorite place to go for social and fun was the old gym site. One of the alien twins got sick. No one knew how to treat the disease so Fern stay away from him until he was well again.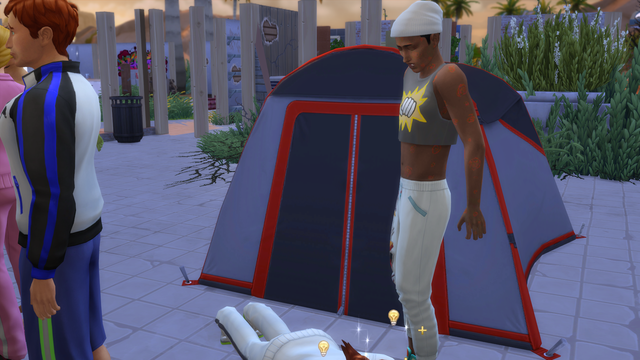 Fern was always lighting her campfire. It made her feel better, I think. But this time she'd left her guitar too close and the fire got it. She managed to get the fire out and keep it from spreading to her tent but lost her guitar.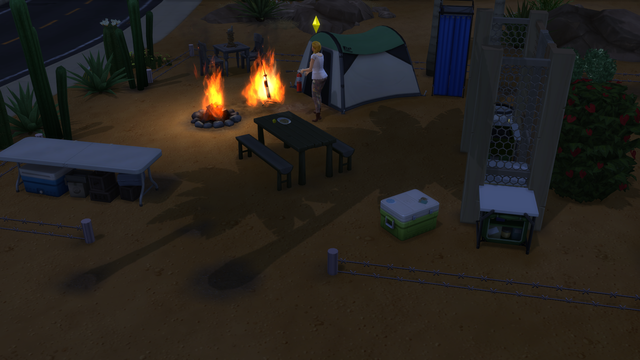 She moved her tent back a bit just in case.
Talking with Joseph Sirat at the old gym. Joseph is Allen's younger brother and they are both sons of Ollie Sirat and Spades Klondike who had 5 children. ( Allen has had 2 alien babies, both daughters.)
Needing funds for another trip to Granite Falls, Fern had another yard sale. Something for $1 kept selling but the only thing for that price would have been Trash fruit and that wasn't offered for sale. Have no ides what the customers were buying.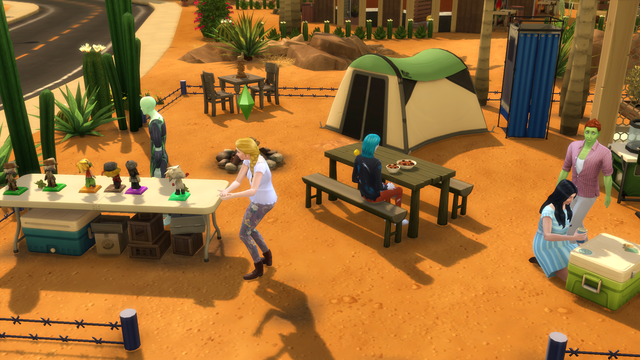 Fishing again.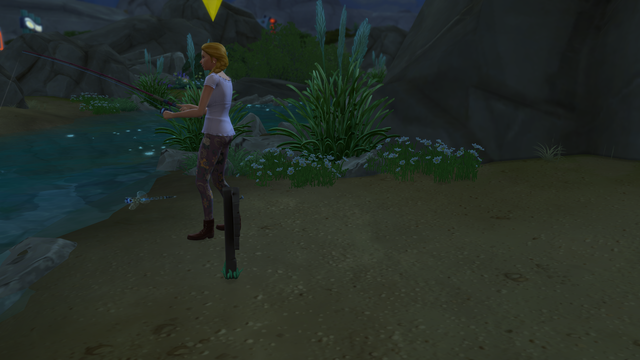 Talking to her plants which were getting very high level wise by this time. She needed social and she needed to stay close so her plants would continue to level up.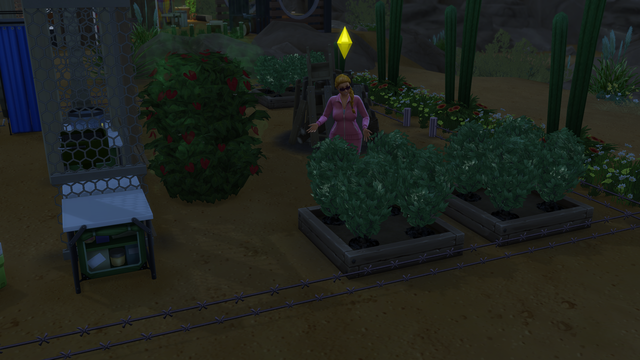 Coming back from Granite Falls, poor Fern was by this time so used to bench sleeping she bypassed her tent and went for a nap on the community bench down the street.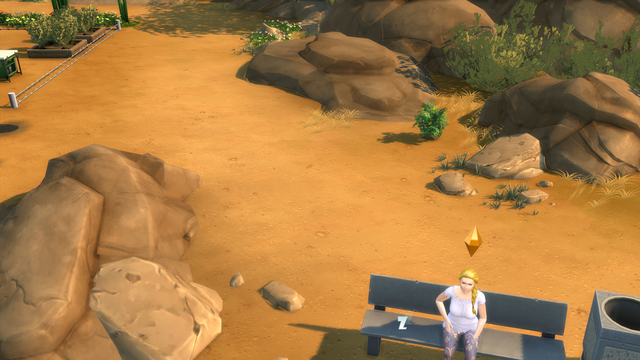 It was her last trip to Granite Falls. She'd discovered what she needed to make the deodorant lotion in the basement of her friends' home, The Cliff Dwellers. Their plants were a mess so she offered to tend them in exchange for some parsley. She was also showing interest in their eldest son who would call her and ask her out but to places she couldn't go except for one time when it was for dinner at the Puffer Dome.
Fern entertaining a group around the campfire at the old gym, telling stories, jokes, and playing her newly purchased guitar.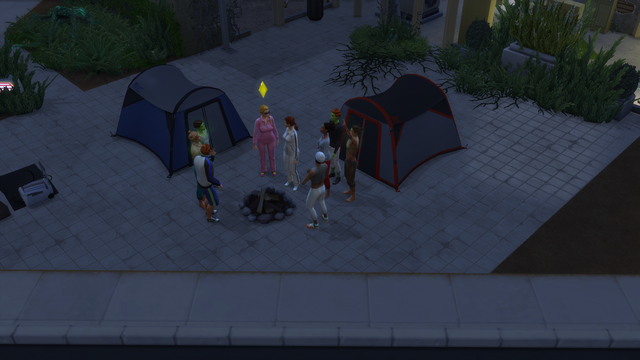 Fern Farmer finally became Friend of the World. Her traits were loves the outdoors, cheerful, glutton, and gregarious. She maxed Cooking, Charisma, Gardening, Fishing, and Dancing. She reached level 7 Singing and Guitar, level 8 Herbalism, level 5 Fitness and Comedy, level 2 Video Gaming ( is that even legal?) level 1 Logic and ( I have no idea how she got this last one) Gormet Cooking, level 3 Handiness. Her funds were a little over $17,000.
She made a lot of funds breeding frogs and caught some very expensive fish ( one was over $1,000 ) which she sold.
Thank you for reading.