After aging up to adult,Daphne is now sporting Zach's clothing and facial hair. A quick trip to CAS, her Everyday outfit looked as it should and when she popped back into game all was fine again.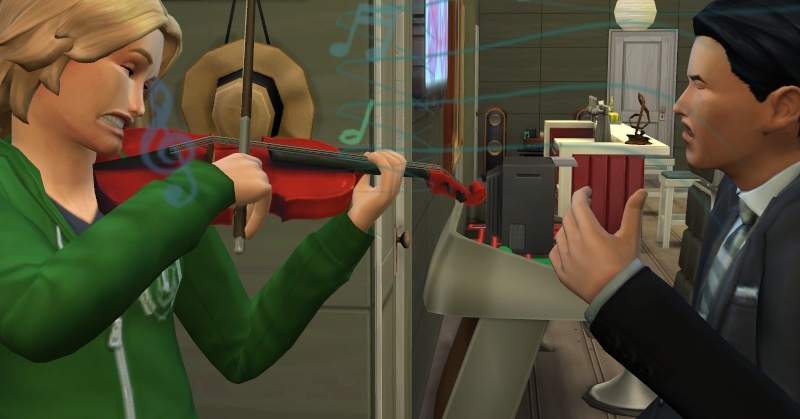 I wondered what that terrible screeching noise was, Collin was mentoring Jarvis in the violin.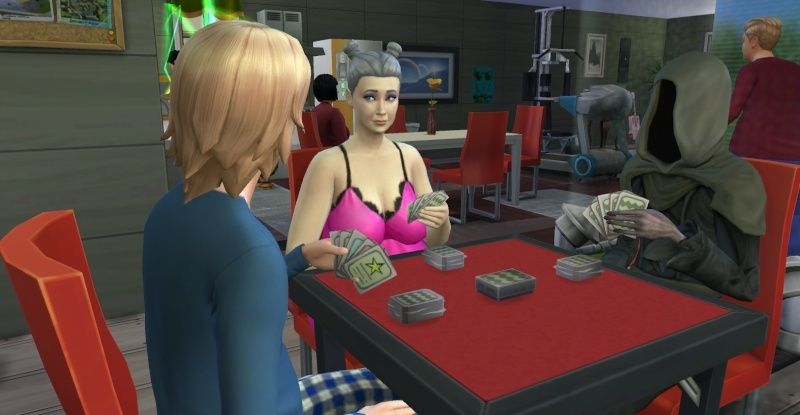 Mr G.Reaper joining in a game of cards after sparing Nataly's life.
Skylar getting the news she is expecting.
Spades Klondike and her alien companions.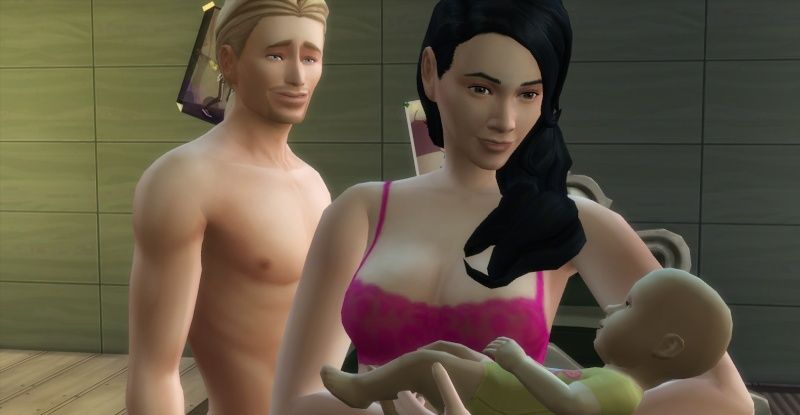 Seth, Mila and baby Ingrid.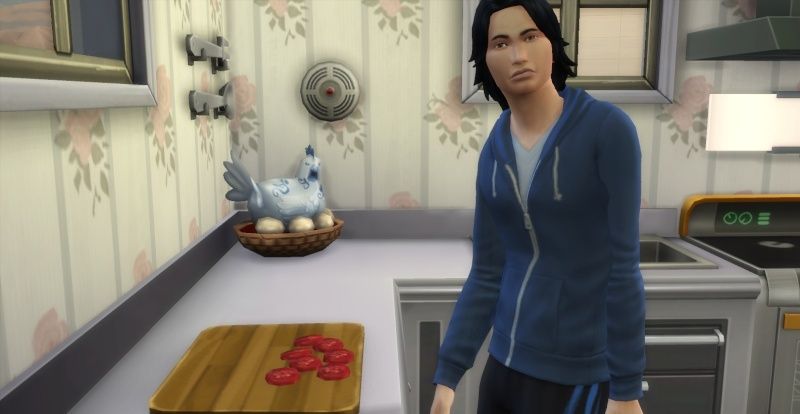 Thank goodness Quinn will be the last teenager for a while.....attitude, bleck.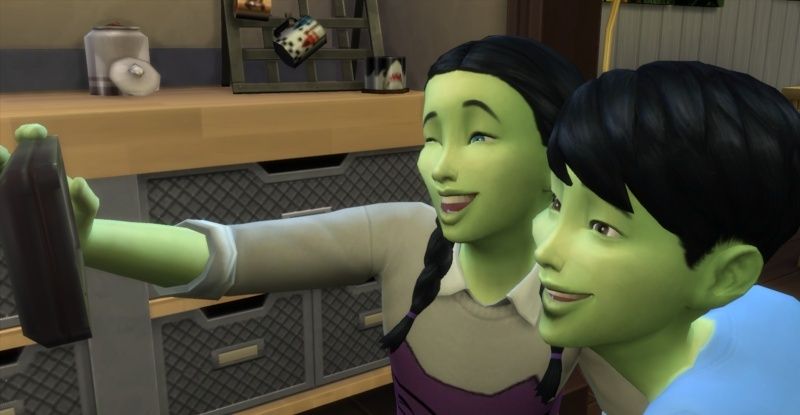 Evangeline and her brother named Sterling. They are quite a pair. BFFs.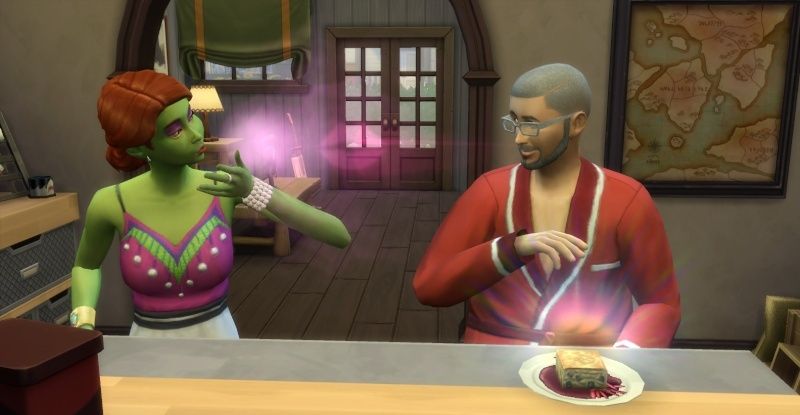 Spades was able to make ambrosia (impressive!) and serve it to her hubby......ummmm....what'shisname.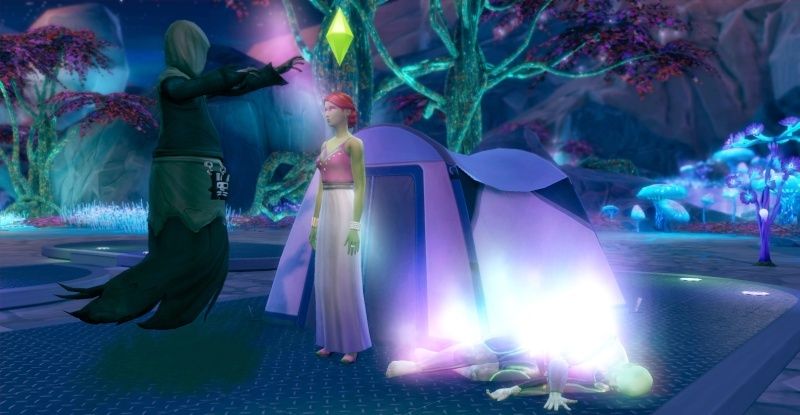 OOPS.....one to many Whoo Hoos!
Spades trying out her new Freeze Ray. What???