To break away from the other thread started on the game pack, I thought I would start this one so we have a place to post and share our sims experiences while they are camping and exploring Granite Falls.
I started in the other thread my young couple who were the first to journey off to GF. I'll pick up here were I had left off with them. As a recap, after their first camping experience, both had returned back to Oasis Springs, got married and had twin boys, Ronan and Spencer.
Ronan and Spencer as babies and as children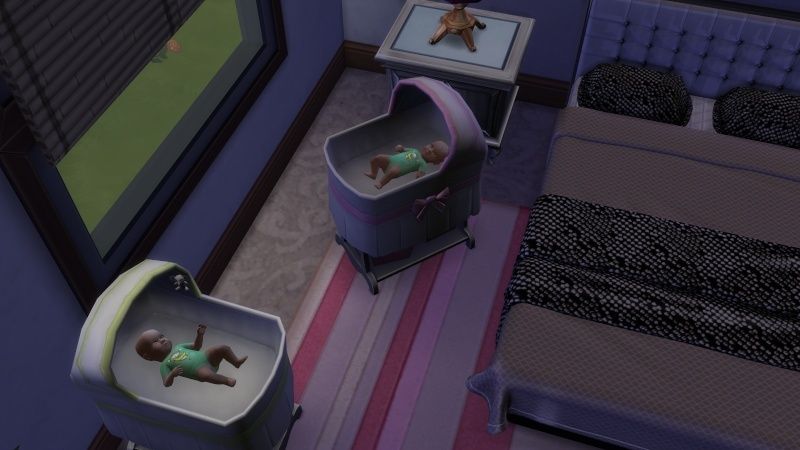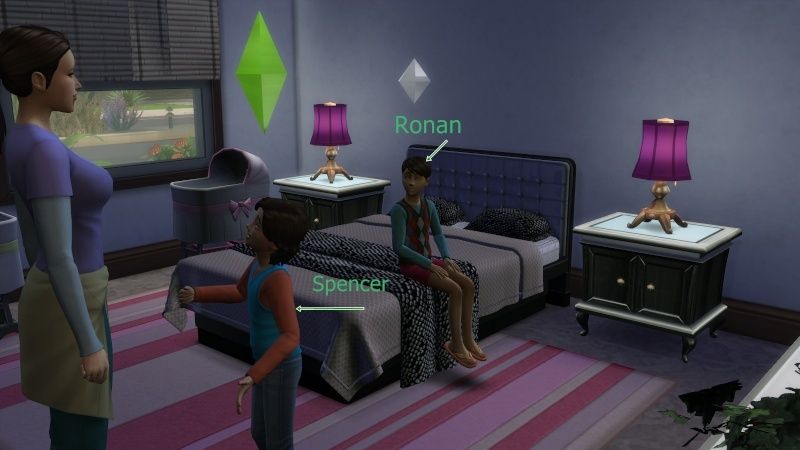 I sent the whole family off on vacation, at first I was going to invite one of the family friends but chose not to. Boy am I glad I did. Taking children camping in the Sims is just as tiring as in RL!
They get bored so easy! Tip: take electronics and toys they can play with. It helps as they get some enjoyment from playing in the fire, fishing (as long as they don't have the squeamish trait, which Spencer does, so he got uncomfortable fishing and actually vomited.), playing in the tent, practicing or joining in on a game of horseshoe, cloudgazing and going on a hike. You would think that would be enough, nope.
Anyway, here are some highlights to their trip.
hanging out around the camp fire and listening to dad play and sing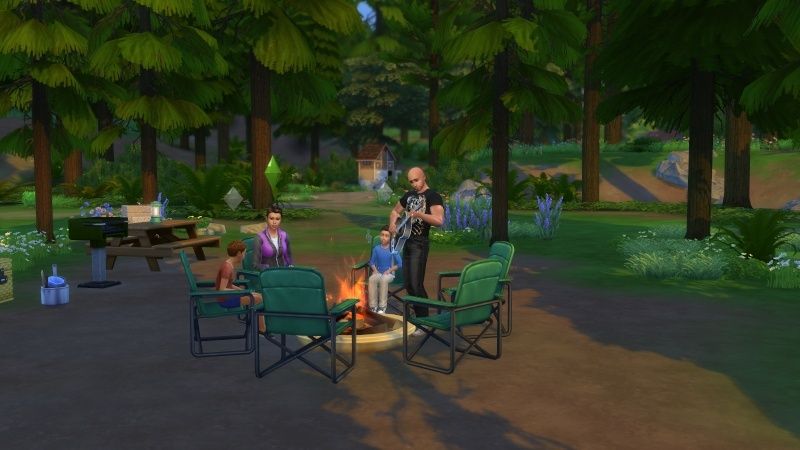 fishing with dad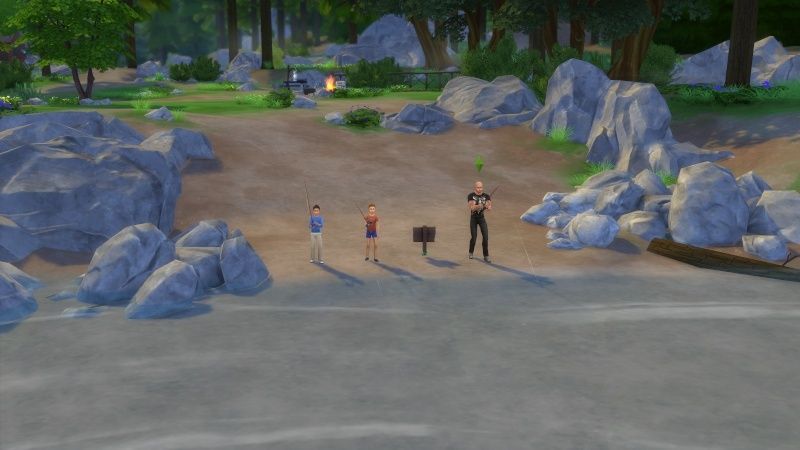 Honey and I think that's Spencer cloudgazing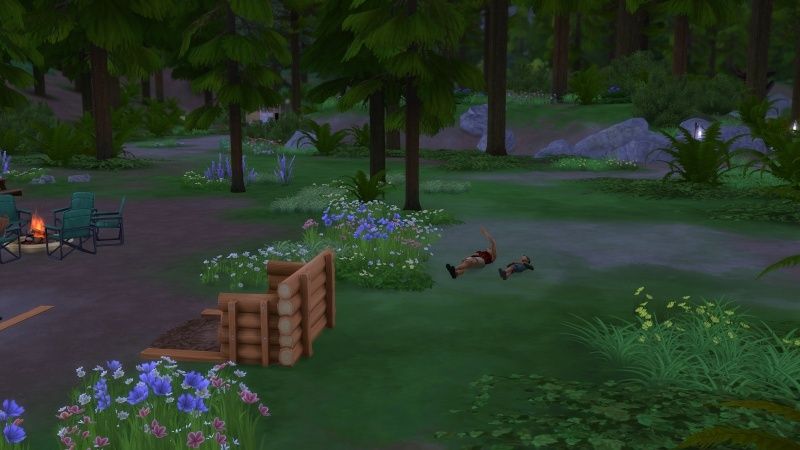 During diner one evening, a fire broke out!