Go to the gallery via the link:
http://www.thesims.com/gallery
Log in with your Origin information.
Browse the gallery and Favorite right there.
You can also click the download icon and the item will go into your game library when you open the game.
Search will let you choose same options as in the gallery.
Each item has the option to share on Facebook, Twitter, Google Plus and Pintrest.
I cannot figure out how to get a direct link to share here.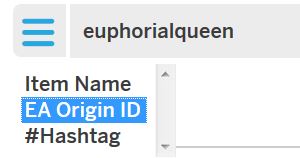 .:*~*:._.:*~*:._.:*~*:._.:*~*:._.:*~*:._.:*~*:._.:*~*:._.:*~*:.
Households by EQCreations & Spaces by EQCreations
Rosebud Challenge & Rosebud 500K Solitaire Challenge & Rosebud In The City
ChallengeMashUp
Eco Existence Challenge
by @EuphorialQueen
The Sims Creators' Consortium