Day 4
Lucy woke up with a very very very angry grumbly tummy and is thinking steak! I want steak! Sorry dear not at 8:33 in the a.m. unless you're hungover, which your not.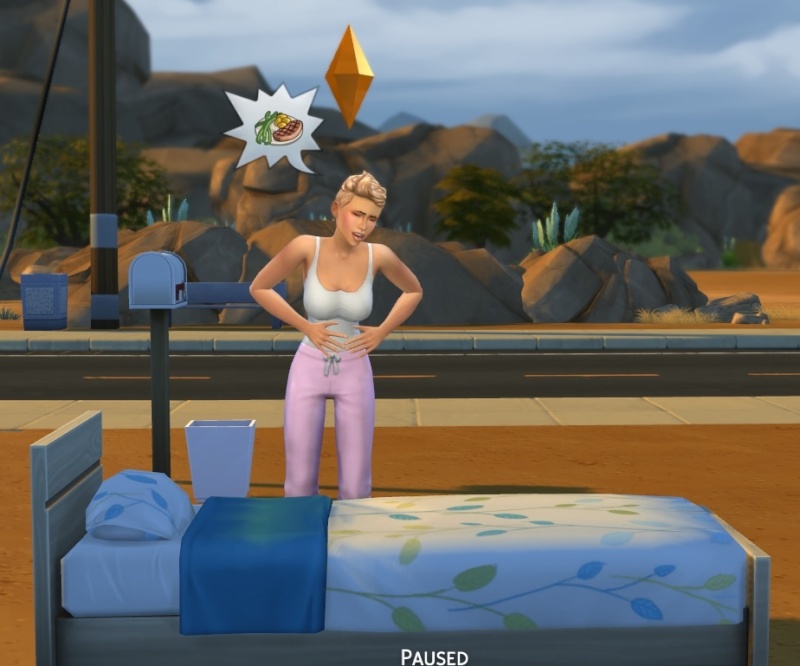 Off to Zest's house.
Oh I really hope Zesty is home! I'm starving and I know he won't mind my popping in.
Well look what the cat dragged in.
Huh?
Just a saying my dearest Lucy. I missed you yesterday.
You're so sweet Zesty...um...you don't mind me calling you Zesty, do you?
You can call me whatever you want, as long as you call me. hahaha
So what are you up to today Lucy? More digging?
You betcha sweetie kins! Gotta make that money to buy me some walls!
You know I do have another solution.
Zesty, I have to ask you something. Are you still single?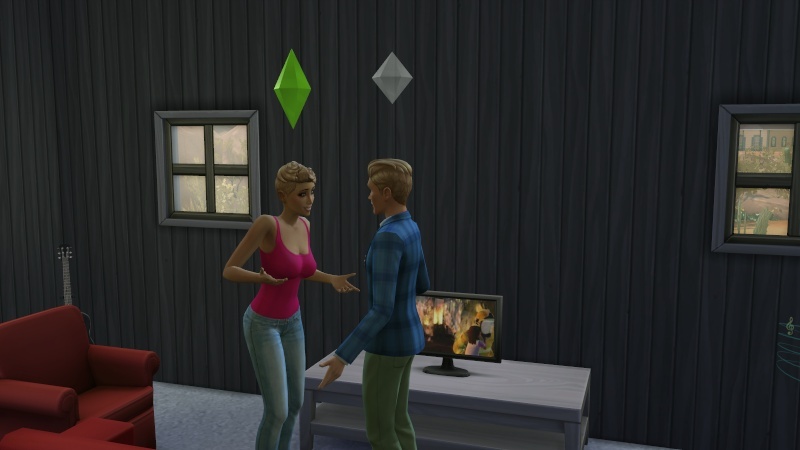 Yes...yes I am. Why do you ask?
Just wonderin is all. Ok give me a hug, I have to go to work...er I mean go digging. I'll talk to ya later!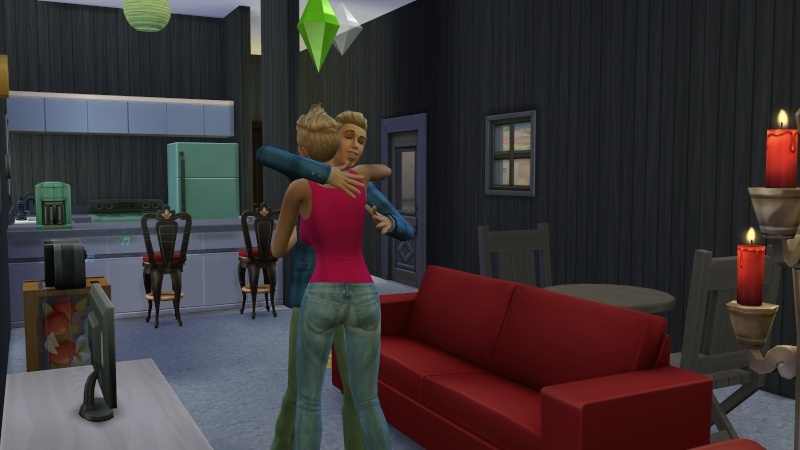 Off Lucy went and she knew the park always produces plenty of rock to bust open. She hoped today would be a better day than it has been. As she arrived to the park, she spotted something shining on the other side of the road. Off she went to investigate and dig
Awesome! This looks like it may hold something good in it  She found a Pyrite worth 10 simoleons
Oooo...my tummy is grumbling again. Wonder if there is any...wait...I smell...
sniff sniff
....HOTDOGS! Woo!
Lucy was joined at the table by a nice young lady who wouldn't give Lucy her name.
Hi I'm Lucy.
Hi
And you are????
Just somebody.
Well Just somebody, it's a pleasure to meet you.
So are you new here Lucy?
Yes I am. This is my 4th day here in Oasis Springs.
Have you met many of the towns folk? They all like to come here often. Most of them are kind folk.
Do you know a Zest Johnny?
Yes I do. What about him?
Well he's my neighbor and he's been kind enough to let me sleep at his place, shower and eat.
Ah Zest. That sure does sound like him.
So how come he's single? I mean I would think some woman here would of grabbed him by now.
Well Lucy, I don't know if Zest would appreciate me telling you, maybe you should ask him...
Tell me what? Oh God
please
don't tell me he's gay! Not that I have anything against gay people...it's just that...well...well It's just that I'm really starting to like him
a loooot
. If you catch my drift.  
No Lucy. He isn't gay.  
He is a very likeable man. But he must be the one to tell you.
Well okay then. But this is going to drive me crazy.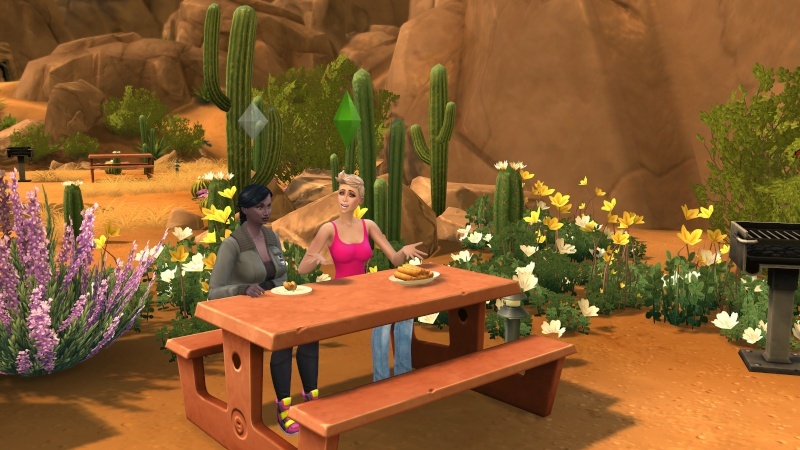 With that she finished her hotdog and went off to work...um I mean dig.
First stop the water well. Where she found a WhirlyFlower Frog worth 160 simoleons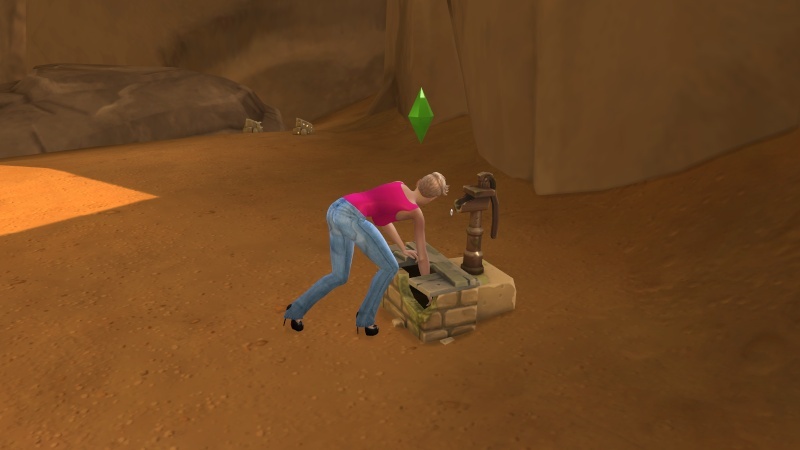 Then it was off to two rocks where she found 2 time capsule that  had a Buddy doll in it worth 25 and a Chaz McFreeley worth 15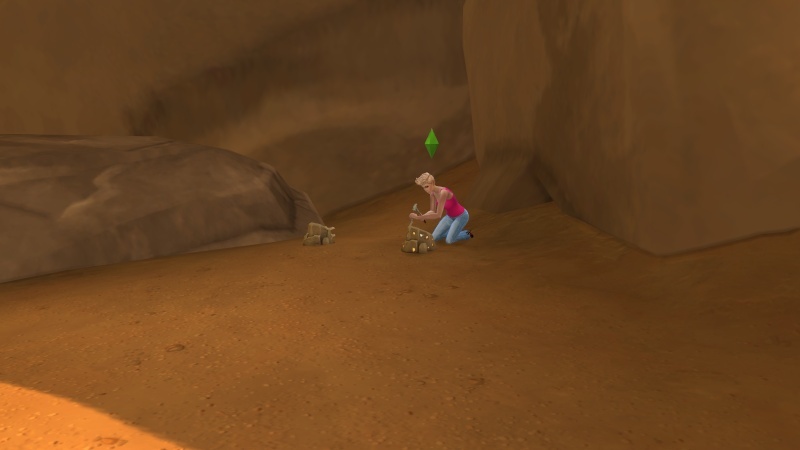 Then as she was doing her last dig Just somebody stopped her again.
Lucy why are you digging?
Because this is the only way I have right now in making some money. You see, well it's a long story and to make it very short, I was snookered into buying an empty piece of land for 20,000 simoleons, by a snake of a real estate agent.
Oh I see. Well best of luck to you Lucy. Wish I could be of more assistance.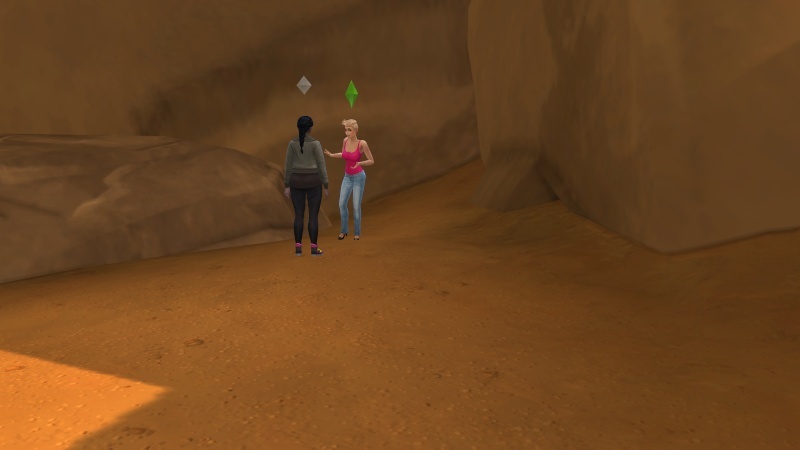 Then she left and so did Lucy off to find more stuff. But as she was passing by the little lounge area of the park, the music caught her ear and she just wanted to dance. Shortly after she started dancing, Corbin Langley and Sydney McCarthey joined in.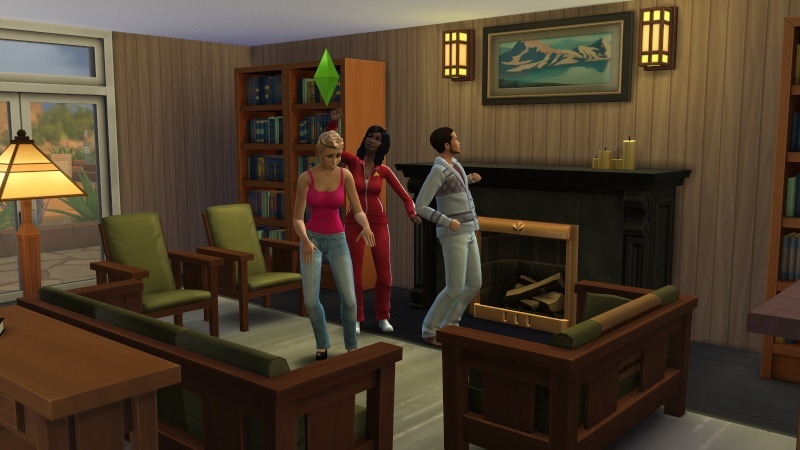 Then a few minutes later, two more joined. Kaitlyn Newcomb and Todd Houser (one of my other sims I play)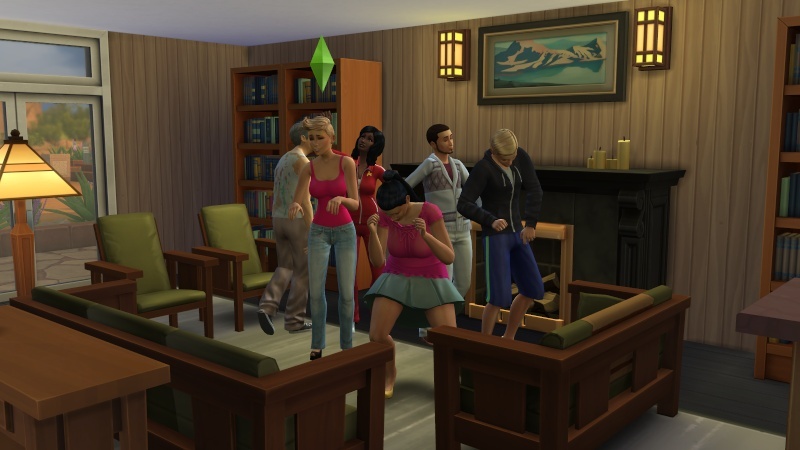 Well that was fun back it's back to business as the daylight is growing dim. She found 4 more rocks to smash and dig. This time she found 3 more capsules with 2 Jenny dolls worth 100 total, a Rainborz worth 150 simoleons, 1 fossil rock that had a Raptor claw in it worth 70 simoleons. She also picked some daisy's worth 1 simoleon each and there were 10 so that was 10 total there.
With it getting a little more dark out, and she noticed she was becoming stinky really quick, she decided to go home via way of Zest's house for a quick shower.
Oh I really hope he is home or not sleeping. I really need to get this dust and grim washed off. Shoot it looks like he's out. Well maybe I'll go check out those rocks over there and pick some more flowers.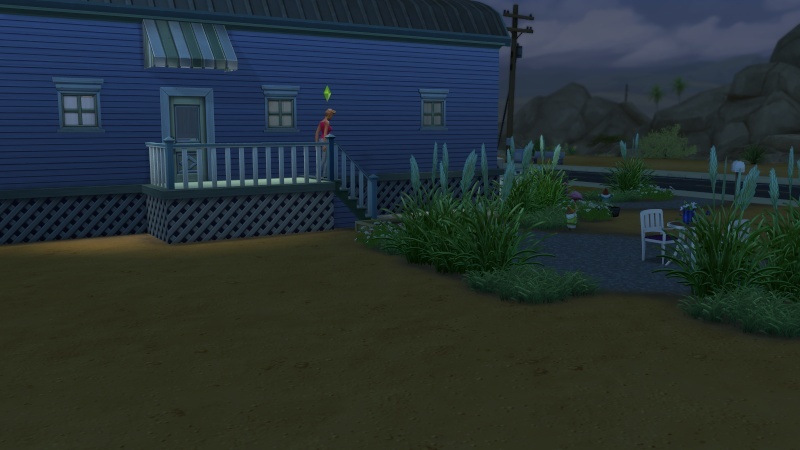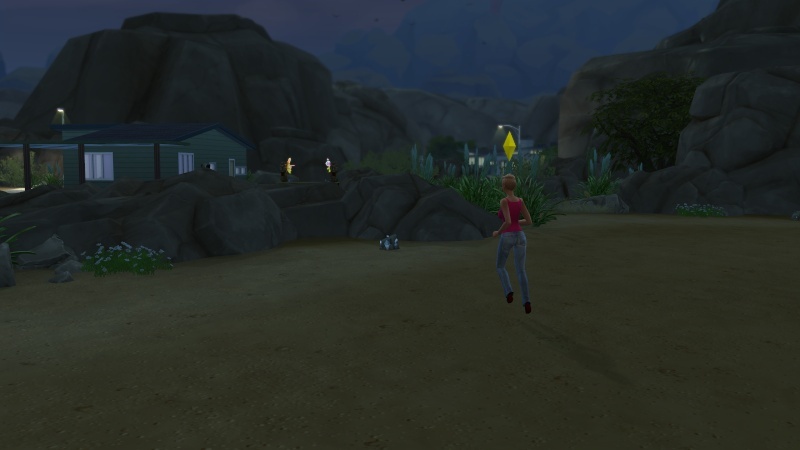 With that she scored 1 Baconite worth 25 simoleons, 1 Elmira clamp doll worth 30 and 10 Chrysanthemum's worth 3 each total of 30 simoleons.
She knocked on Zest's door again but it would appear that he hasn't come home yet, so Lucy returned to her home lot, sat down and sent Zest a text message: Hey Zesty, It's Lucy. I stopped by to say goodnight, but you weren't home. See you in the morning.
Then she crawled under her covers and went to sleep. Goodnight Lucy.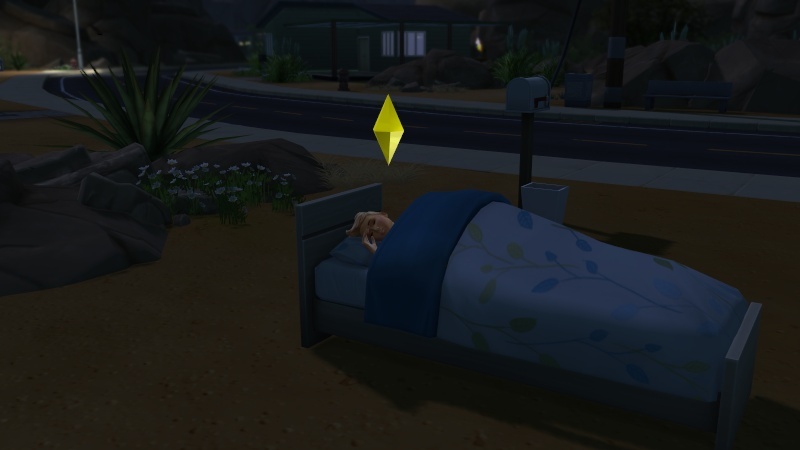 That is the end of day 4
Current skill levels:                                                                                                                                                                  
lvl2 in cooking
lvl 2 in fitness
lvl1 in Handiness
lvl 2 in fishing
lvl 1 gardening (obtained today)
lvl 1 mischief
Total household money     62.00                             
 +625.00 (today's findings)
                                  687.00