Sims 4 would not start without internet
The Sims FAQ

Q.
Does The Sims 4 require an Origin™ client to play?
A.
Yes. You will need an Origin™ account to install and register The Sims 4. Once installed, you don't need to be online to play.
Q.
Is a persistent online connection required to play The Sims 4?
A.
An internet connection is required to activate the game for the first time. However after that, a persistent online connection is not required to play The Sims 4.
Based on this information I was not worried when the internet from my ISP was out of service in my area.
I decided to play my game while I waited. But no ...   :s  I tried starting the game from the desktop icon. That brought up the Origin. I was able to log into Origin in Offline mode. Still not worried. But then I got an error message.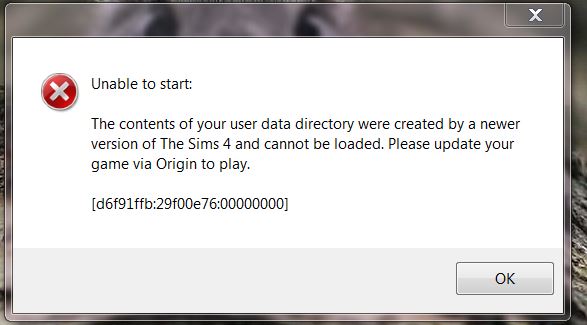 No Mods
Digital Download
Windows 7
I posted the above on the main forums in the hope this can be investigated to prevent others from this experience.