Here are some Screenshots for my favorite Sims! Vaughn Saunders and Chelsea Ann Summers
Vaughn doesnt look quite right without "Silver" hair and his signature Purple eyes
  but I came as close as I could with what I had to work with. I think he is quite handsome.
Head-shot:
Body Shot: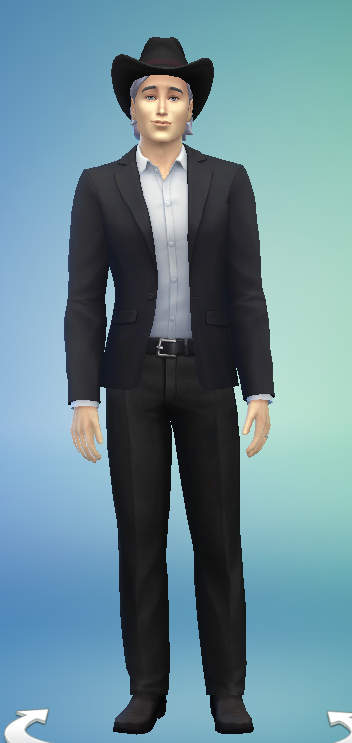 Chelsea came out better than I thought she would. I wish they had bandana's but they dont so I gave her a Cowgirl hat instead. Her favorite color in TS3 is green so I carried it over into TS4. I'm VERY proud of how she turned out 
Head-shot: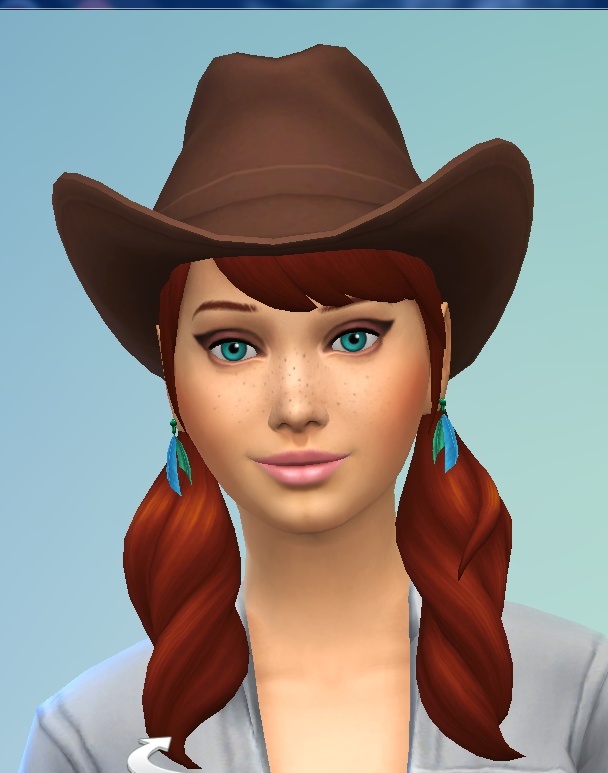 Body Shot:
Its too bad that there aren't any Pets in TS4 yet. These two love horses. But for now I'll be looking forward to being able to play them when the game comes out. And I can always play them in TS3 with their wonderful horses and pets.