Yes! We've finally decided on a name - after 2 days we decided on Bianca. Well, it was snowing when she was born! And then, that evening, we realised it was my birthday! It's quite difficult to keep track of time now - I shall have to see if I can make some kind of sun-clock perhaps!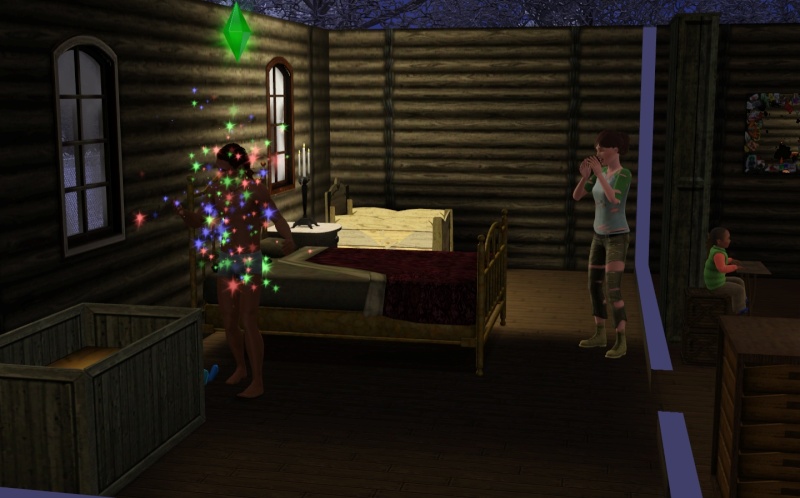 I'm determined to be a hands-on dad this time! Last time I was too busy building the house!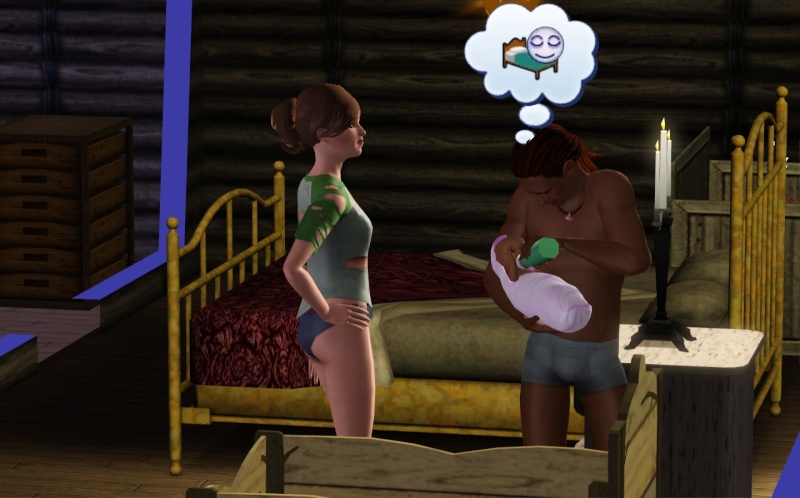 The zombies are still out there though - every full moon there's at least one out there, but at least we can kind of predict when they're more likely to be about. Here's one I saw on the other side of the fence the other night.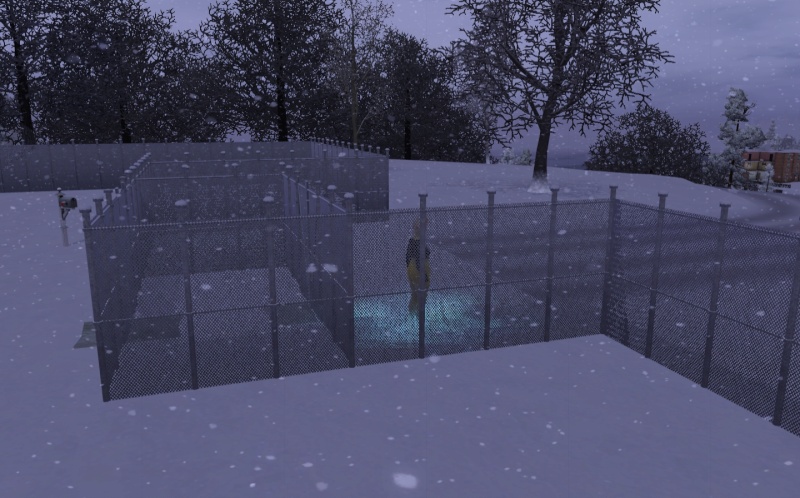 I also messed up and forgot all about Gem's birthday. She wasn't very happy with me.
Yesterday, we had a fire in the house. But it was fine, we managed to fight it before it got very far.
Gemma's been looking after the baby so that I could go out and try and find some toys for the children. Billy's getting a bit bored playing with the same things all the time.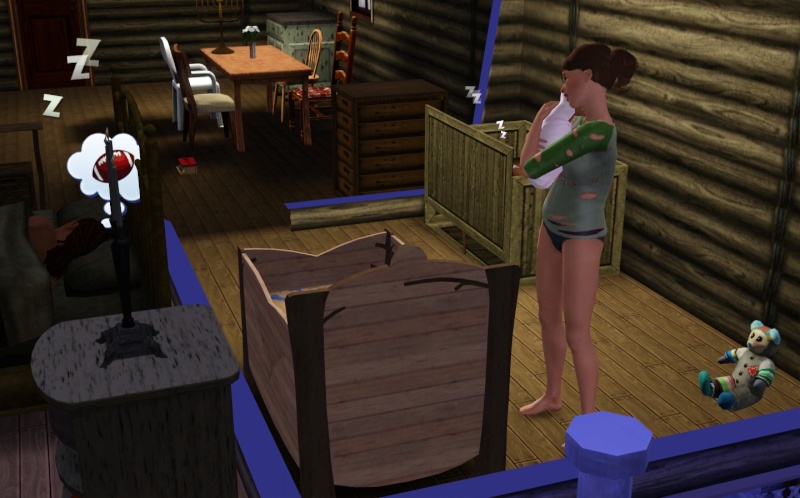 And I've been potty training Billy.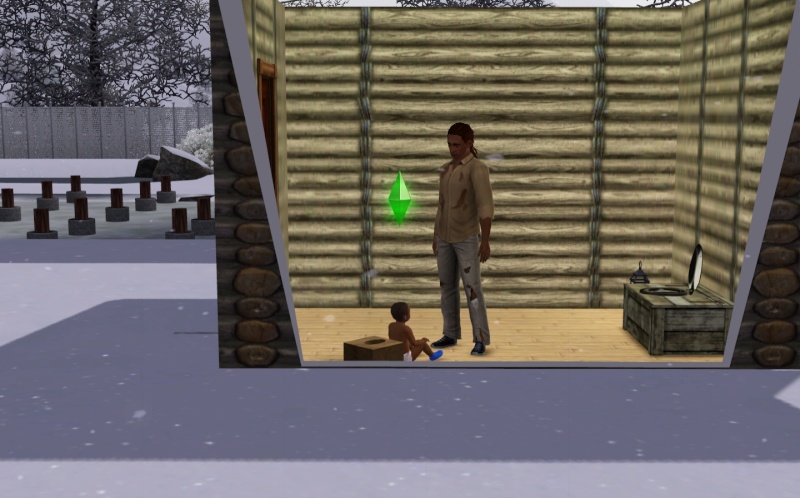 I've been working out - not only do I have to protect the family from zombies, but I have a feeling there might some shifty people starting to move into town - I saw one when I was rummaging a store the other day, but I managed to get away unseen and get home.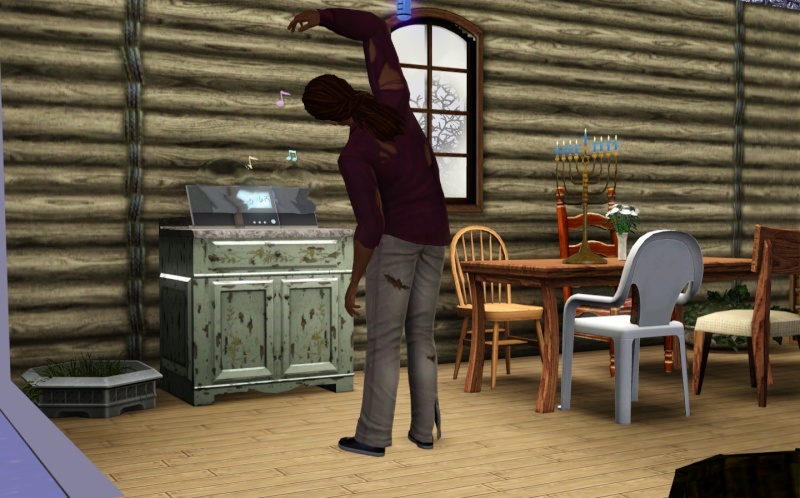 I'm glad I managed to find some more toys for the kids; Billy's starting to get really good with his peg box - he's a chip off the old block.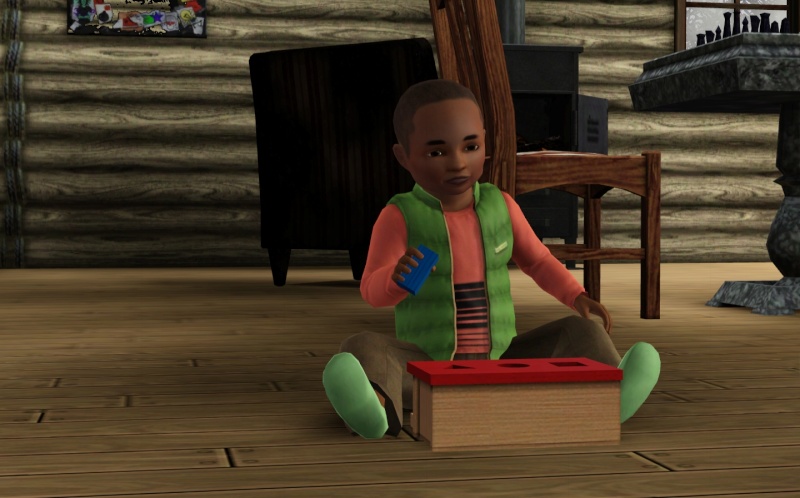 ------------------------------
We're still here, hanging in - Billy's grown a lot, and has begun skating on the pond.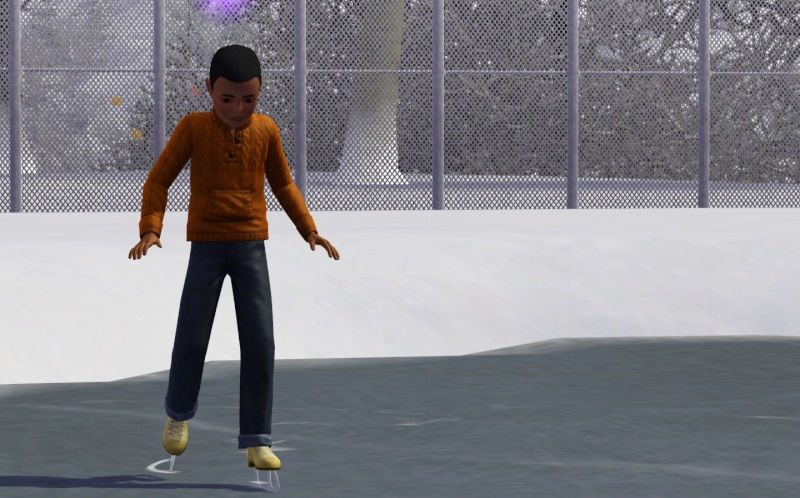 And Bianca's going to be really beautiful if we manage to get her to adulthood.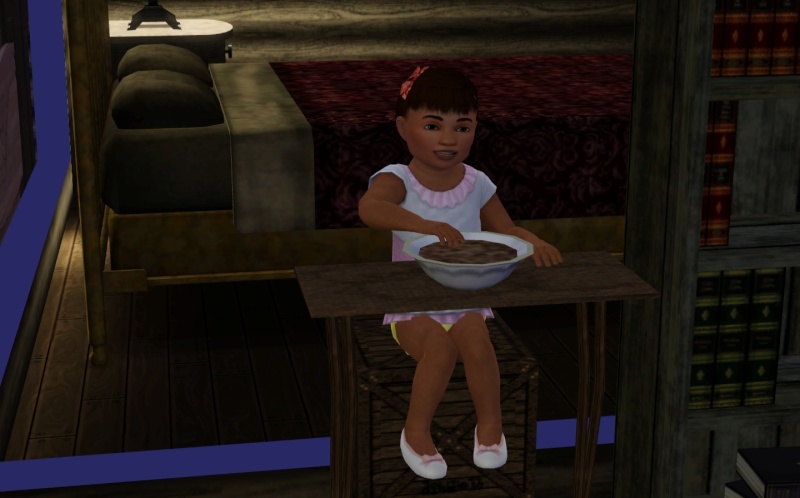 I've built the children a treehouse with bits of wood, and part of an old slide. They love it!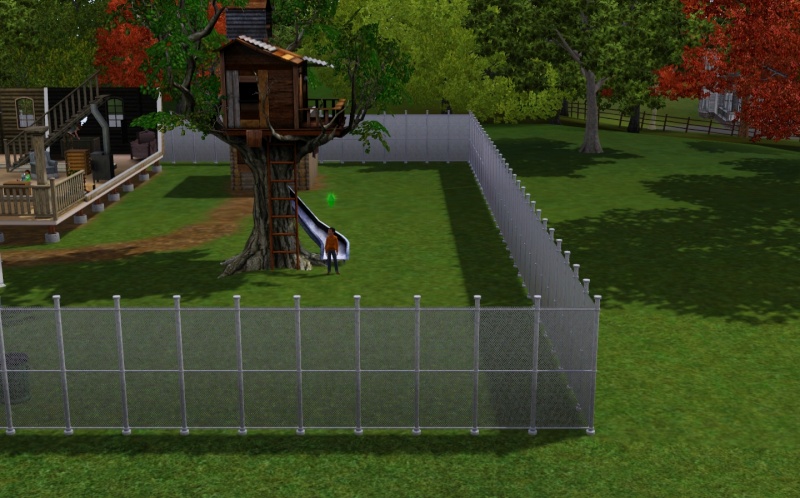 And yesterday, we had Bianca's birthday - it won't be long before she'll have to start learning survival skills; Gemima and I are getting older, and we won't be here forever. Each day I look at the zombies at the fence and am reminded that we're only one bite away from being taken away from them. But isn't she growing up beautifully?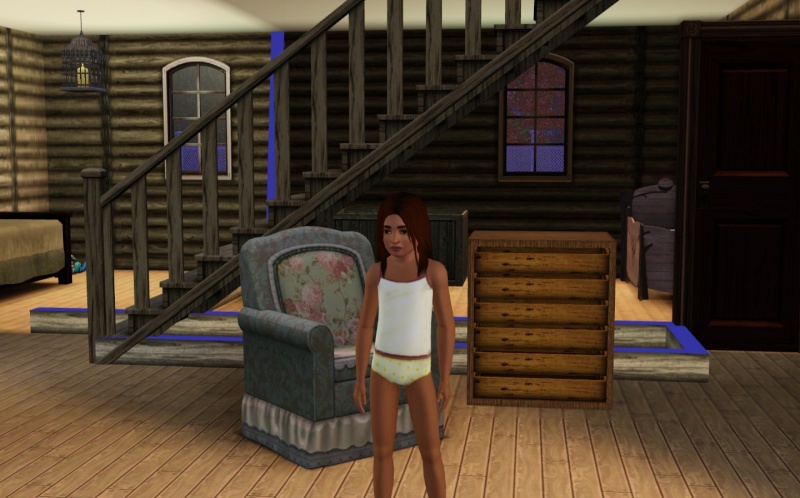 -------------------------------------------------------------------
It's summertime now, so we're busy in the garden. Billy's grown up into a teenager. He's mostly a good lad, but sometimes gets a bit stroppy. I suppose it's to be expected. He is very helpful with the gardening and fishing, so that really helps out.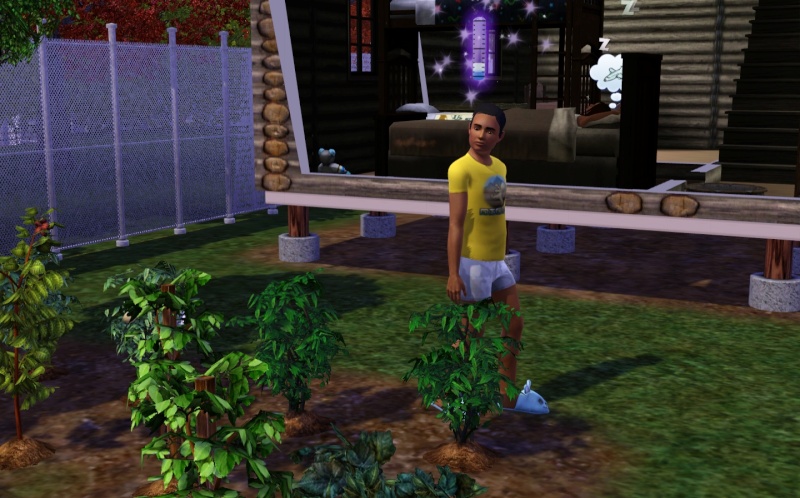 I've built another two bedrooms above the house. Billy and Bianca couldn't share any more, and the main room was getting quite crowded, so I thought it best to convert our old bedroom into a kitchen. What do you think?
Bianca's got a knack for befriending small animals; sometimes she keeps them for a while, sometimes we eat them if we're really short of food. Sometimes I skin them and use them to make things.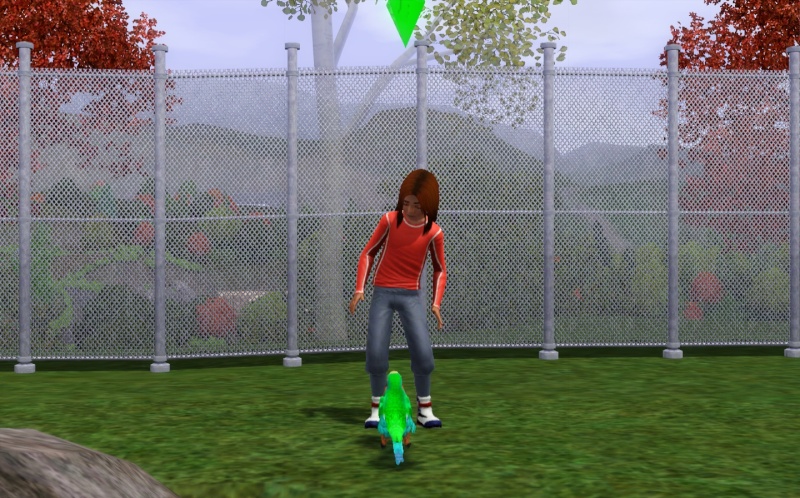 For now, we're just keeping the plants going, and keeping our heads low - no humans have come across the house as yet.
And look, I found a water pump in an abandoned garden centre.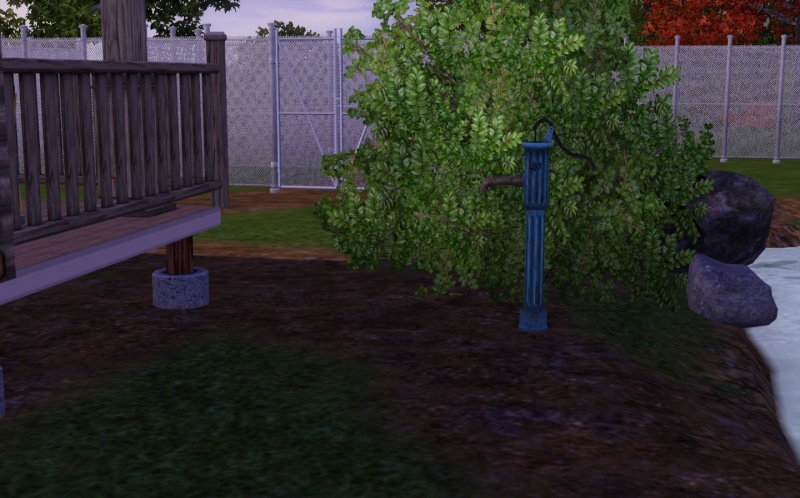 We still try to all eat around the fire at the same time - it's not a family dinner table, but it's the nearest we'll get for the foreseeable future.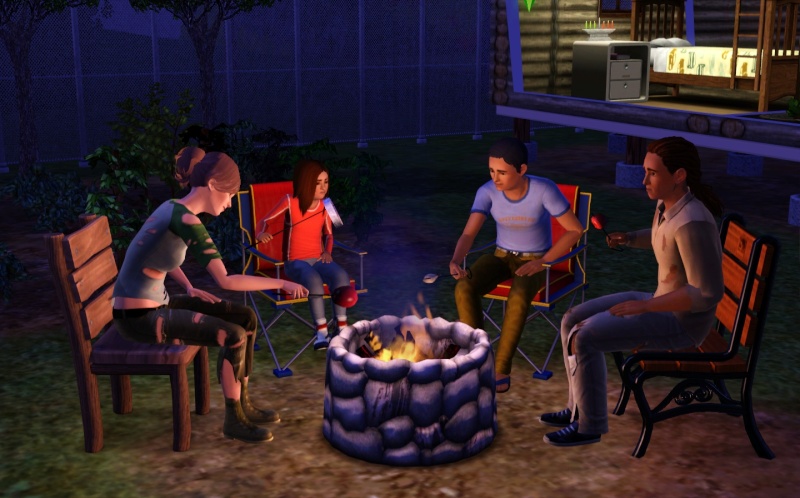 The undead just keep coming though. I don't know if there are many of us out there left, nor how many zombies we might find if we left the house for a long stretch in time. I'm thinking it might be time to take Billy on his first trip out.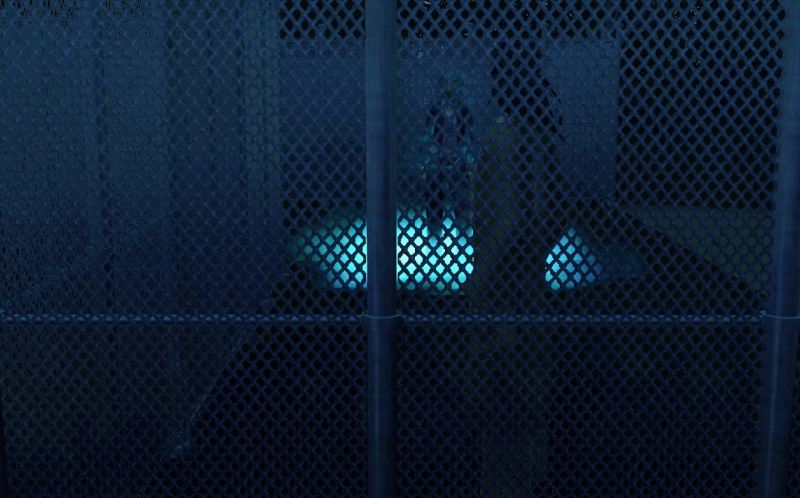 He's been working out enough - I think he'll be fast enough to get away if we should come across any unfriendly humans or zombies.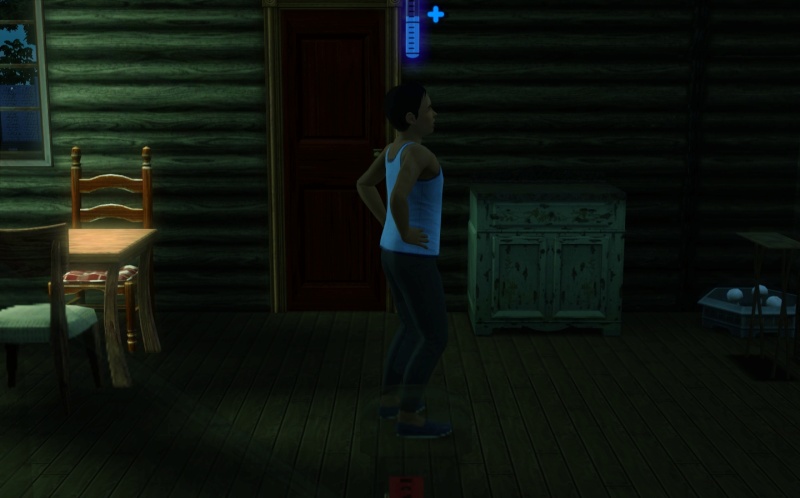 But the good news is, we have a little surprise on the way!
I always worry about how the birth will go - I'm getting quite used to helping her through it though! Thankfully, everything was fine - this is little Bethany in her cot. Isn't she beautiful?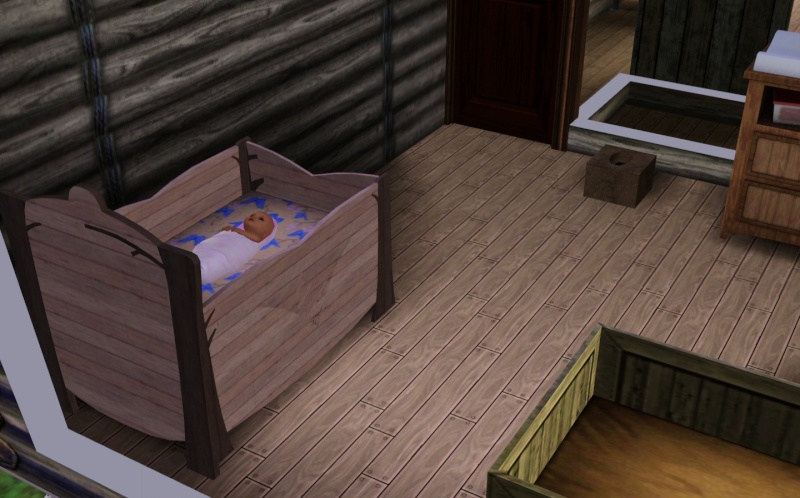 -----------------------------------------------------------------------------
It seems like no time at all has passed since Bethany arrived; She's very watchful, always watching us at our work, and loves being in the garden like Bianca. She's learnt to walk and talk now; I don't think it will take very long before she's a young girl.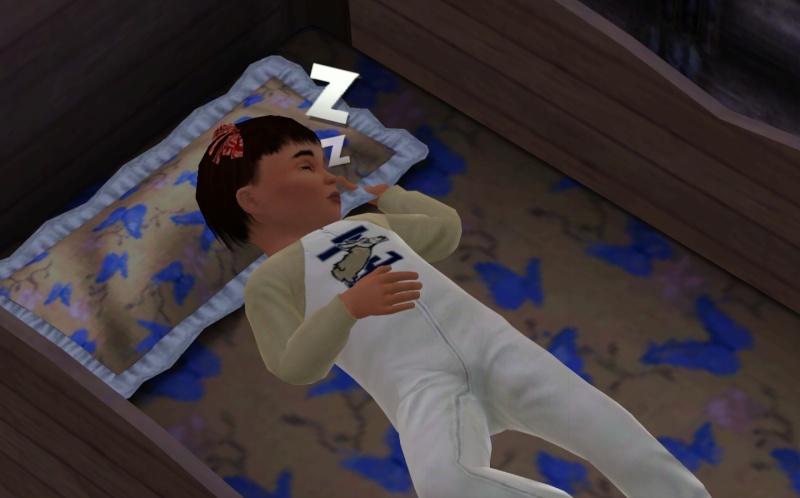 I climbed a tree not far from the house the other day - I wanted to look for signs of life in the distance. I didn't see anything obvious, but I did get a good view of the house.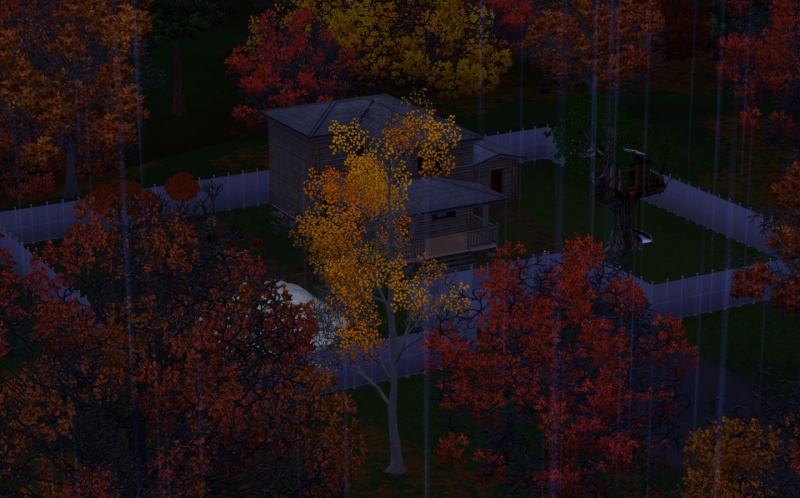 [/url


Gemima was taking the rubbish out the other day when she noticed that her sense of smell was much stronger than normal - and yes, she's pregnant again! I'm really glad I extended the house - we can move things around so that Bianca and Bethany share, the baby can be in our room, and Billy can have his old room back.

[url=http://www.servimg.com/image_preview.php?i=275&u=17693528]
Here I am reading to Bethany - my hair's so white now!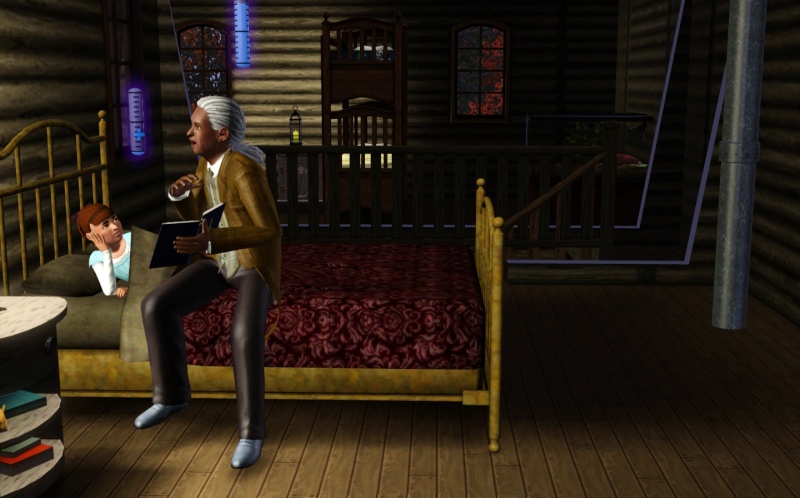 I managed to find a rocking chair a few months ago - Gemima's using it more now she gets a sore back, she's not as young as she used to be. As if there wasn't enough to worry about all the time, I now fear that the children are going to have old parents to look after soon.
Bianca's been working out as well - it's probably time I let her come out hunting with me and Billy. Gemima often stays home with the children now. It started when she stayed at home with Billy when she was pregnant with Bianca, but with two more pregnancy's it's just become a habit!
           ---------------------------------------------------------------------------------
This is Gemima writing. It's been a while since Adam last wrote. A few months ago, in the winter, we were sitting and reading by the fire, when a spark caught the chair that Adam was sitting on, and without realising it, Adam was caught alight very quickly. I tried my best to put the fire out.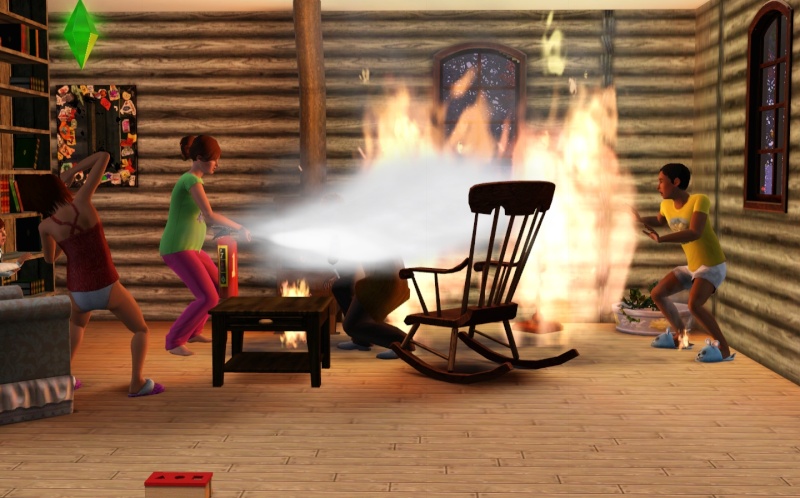 However the fire got out of control very quickly; try as we might, I couldn't get to Adam to dowse him enough in time.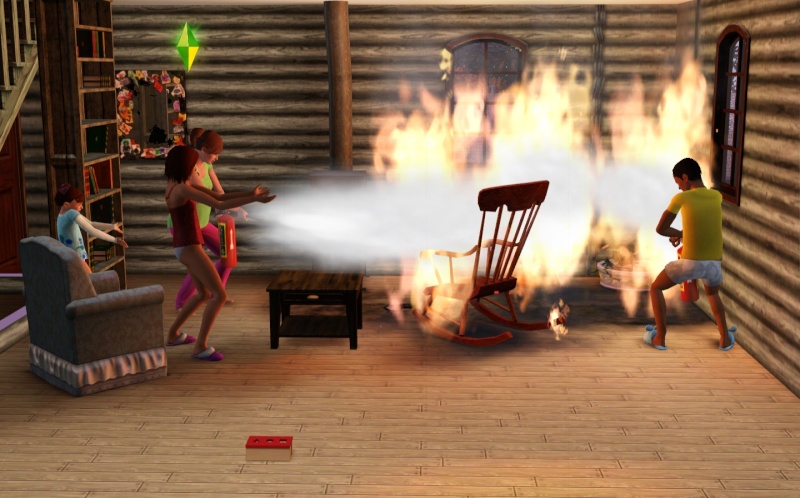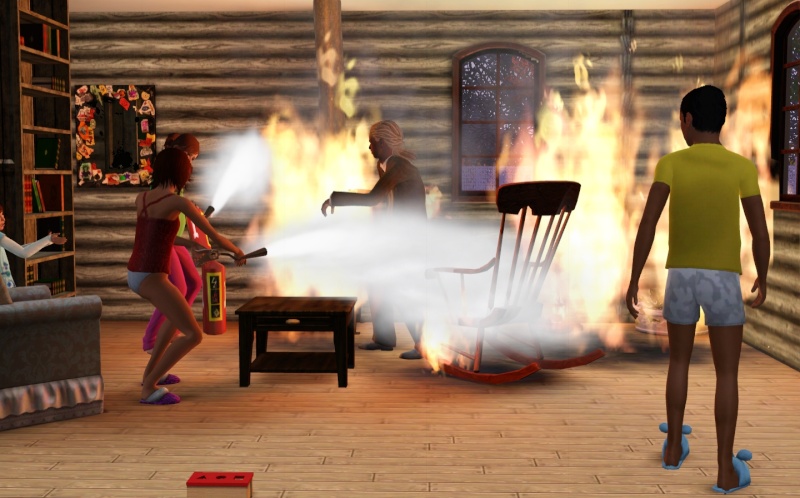 I did eventually manage to put the fire out, but it was too late. Adam had choked on the fumes and burnt to death. I could have sworn I saw a shadow move through the fire, but I was too busy tackling the fire to really see anything. So he's gone. The love of my life - we went through so much together. We will never forget him.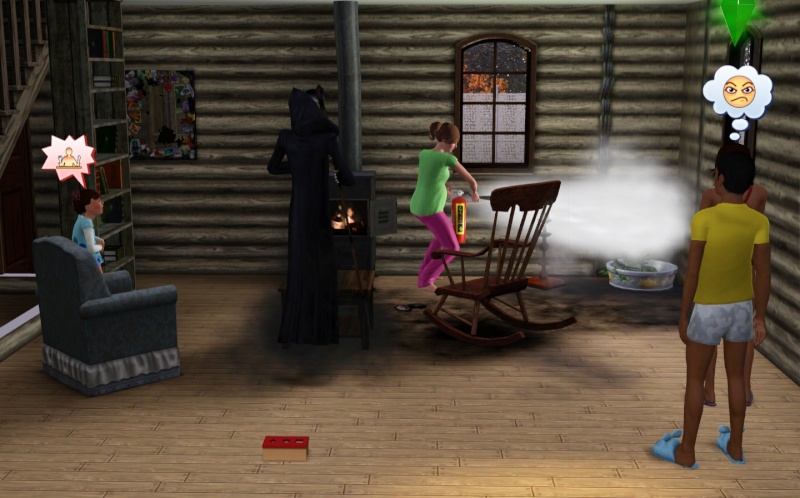 The shock of the fire and losing Adam like that put me into premature labour. It was touch and go, but I'd gone through it enough times to talk Billy and Bethany through it.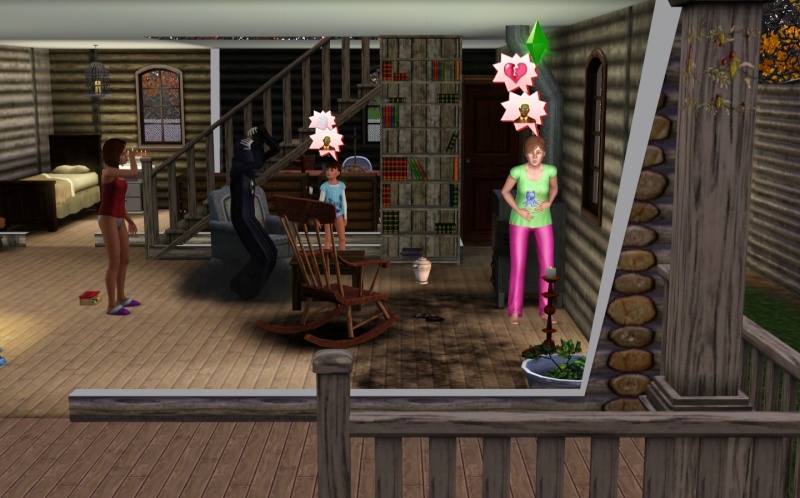 I managed to deliver a boy, who I called Adam. But whether he was born too soon, too quickly, or for some other reason, he didn't live for long. He was taken from us very quickly.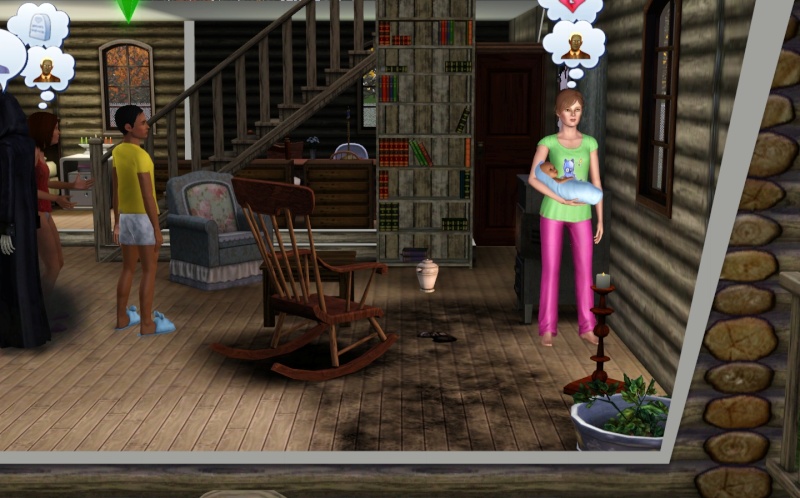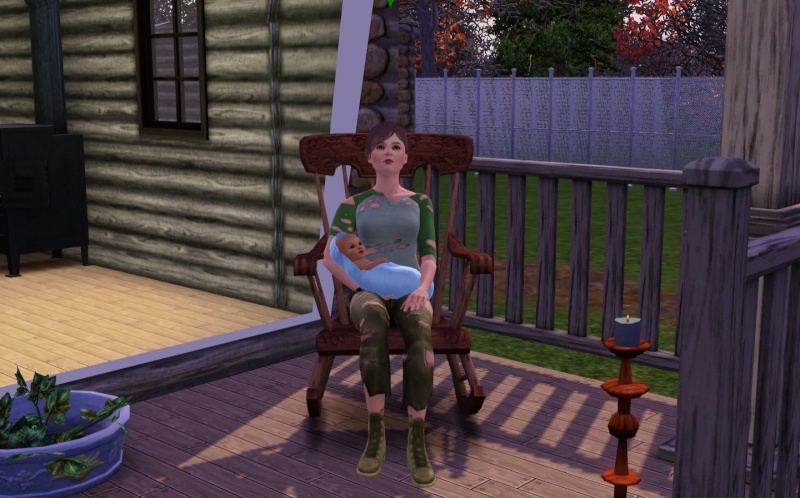 For a long time, I would just spend my evenings alone in the dark. But eventually, I realised my children needed me, so it was just time to get up and keep going.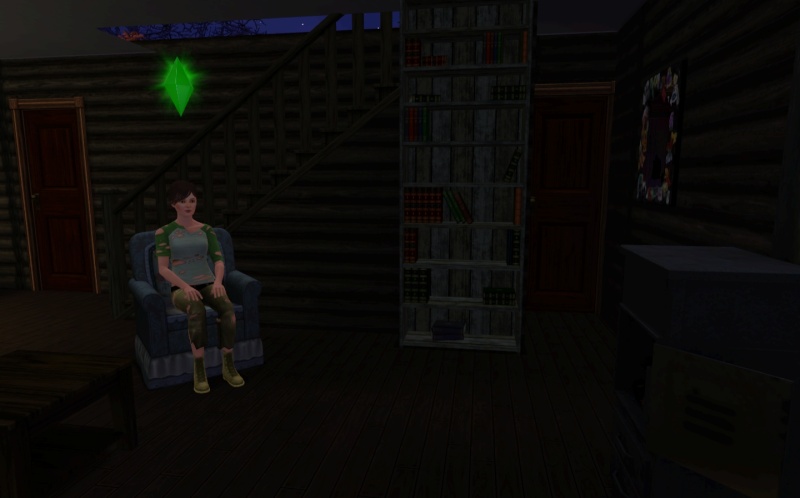 And Adam is a young man now. We've been getting threats from a local gang. He says either we join them, or they'll keep coming to take something as 'protection money' every day. I don't like it, but we don't have much choice.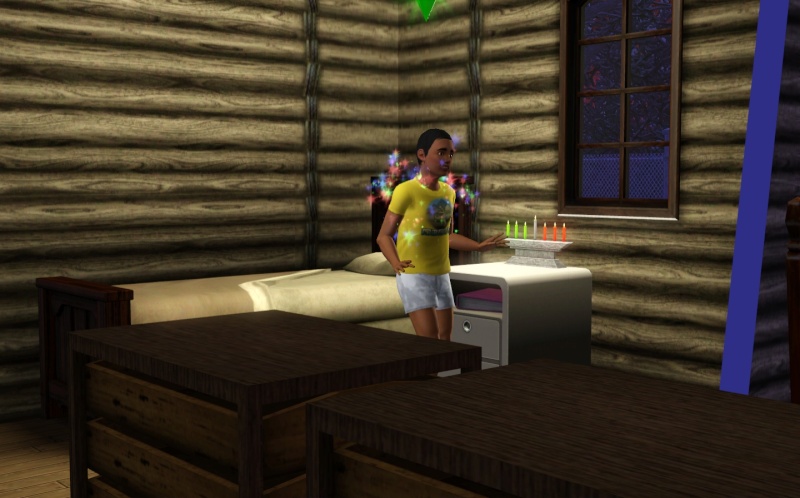 Isn't he a fine young man? I'm sure he'll keep us all safe.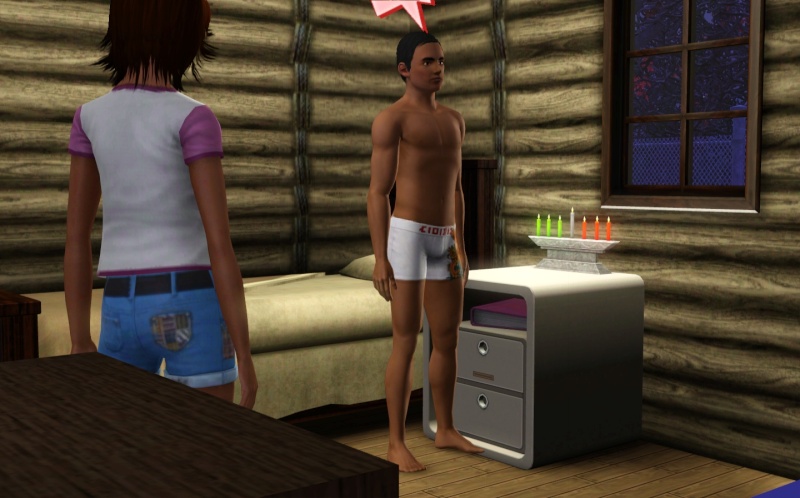 Young Blossom loves animals; she's desperate to befriend a stray, but I've had to warn her to leave them alone. She left the boundaries to talk to a dog the other day, but didn't realise how dangerous it was to leave the fence unlocked.
She came back in quickly, as it was near sundown, but a zombie managed to get in behind her, and got as far as the front porch. Adam managed to get there quickly and attacked the zombie.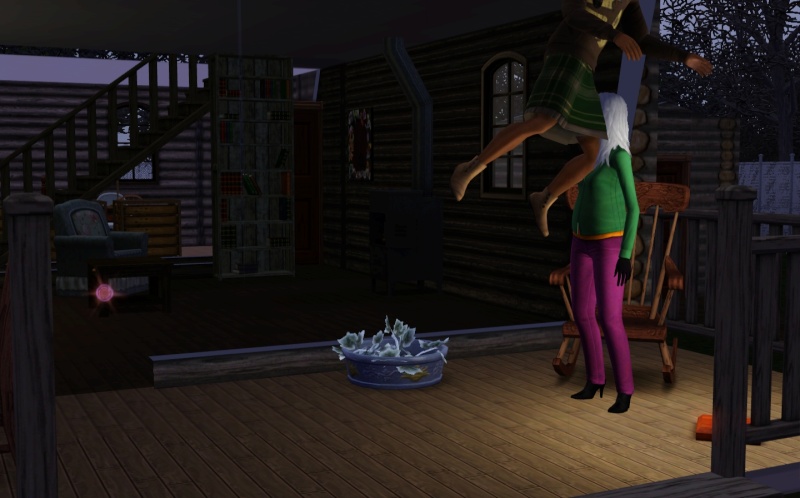 He managed to crack it's neck quickly - and saved us all.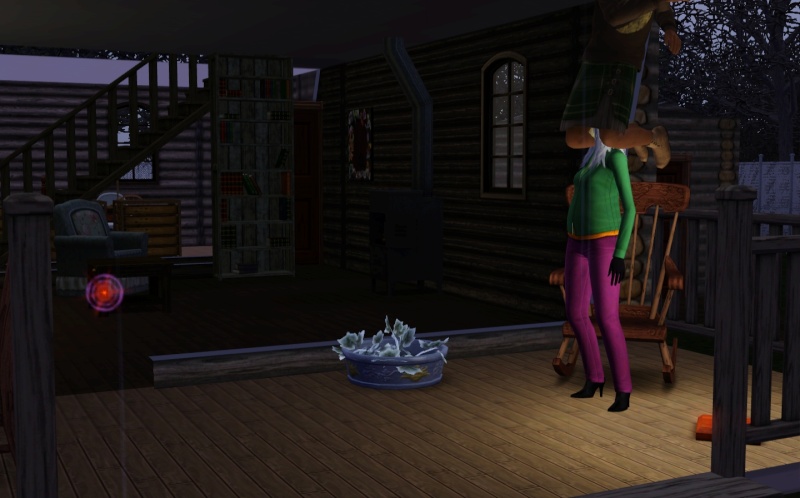 It was disturbing, but at the same time, I think was good for Adam to see how strong he's become. I worry about him joining the gang, but it's the only choice we have. I think that's enough for now. Adam needs a nappy change.