Thank you all so much, it makes it feel a little more like Christmas with all the white trees and ground.  Living in San Diego I miss seeing that but . . . NOT feeling the cold!  
  Love the pics Clay especially the red & white outfits.  Here are some more updates
Jada decided to throw a house party and I loved seeing some of the characters who showed up.   I finally got to see her in her Formal wear, I like it.   I'm not sure when or how it happened but it now says the Thing One is her love interest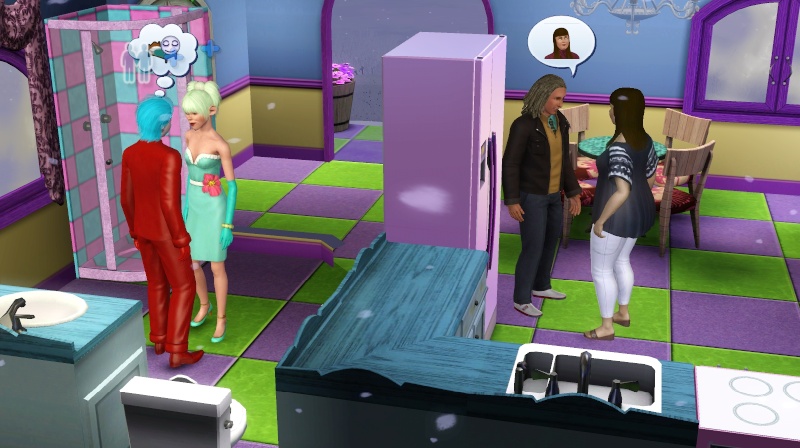 All the guest seem to be having a great time . . . Thing One must be the life of the party!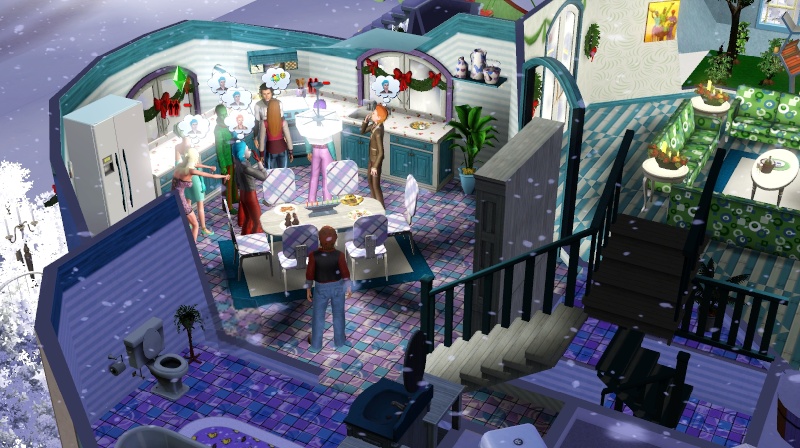 Okay . .  what happened here? Maybe he got a face paint at the festival and that look on Horace Who's face made me laugh.  Oooh are those chocolate gnomes on the table. . . YUM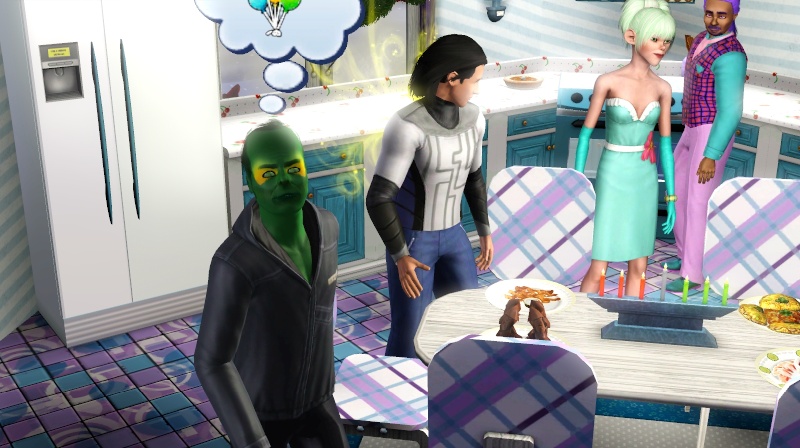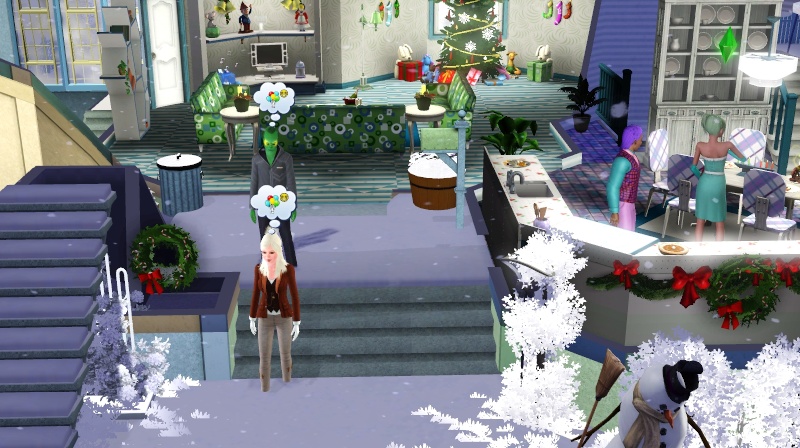 this could be a problem . . . and require more than a repairman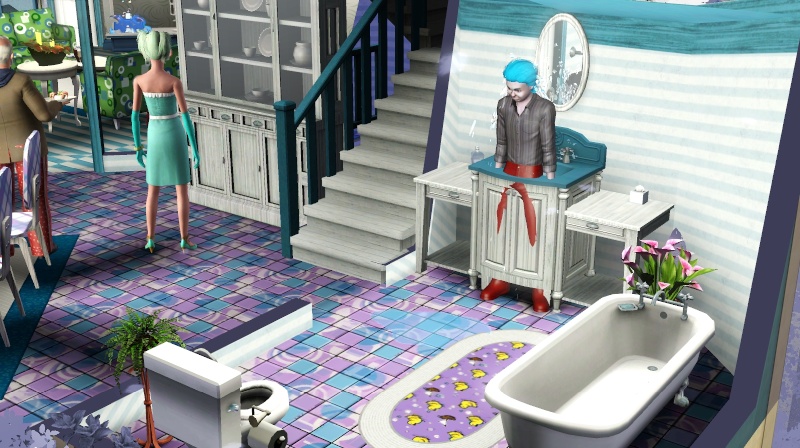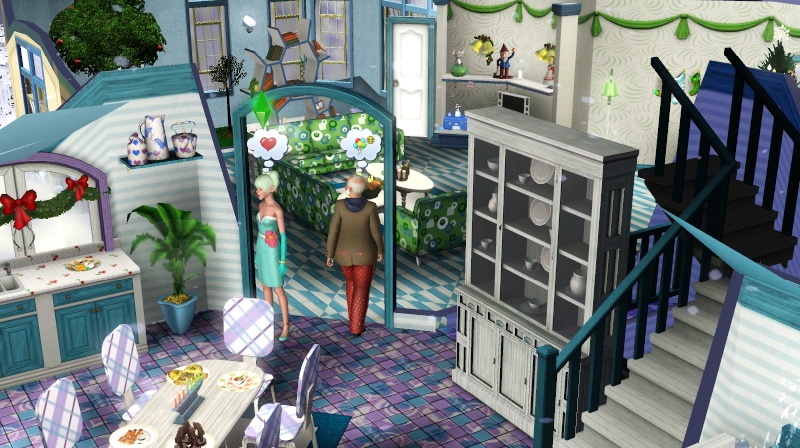 I think someone is love struck, but how about fixing the sink!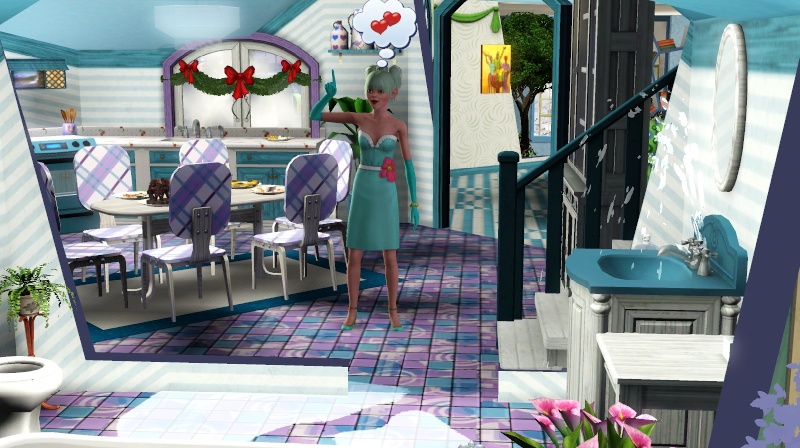 Jada was kept so busy tending her guest needs she never got a chance to try the chocolate gnomes.  Of course no one helped with the clean up.
Oh no, my snowmen are melting  
   must make new ones for gift giving party.