I am sure it is a goof, but ......
Fortunata as a toddler on a full moon night, so who knows what the lasting effects were.
And who knows what she found in there?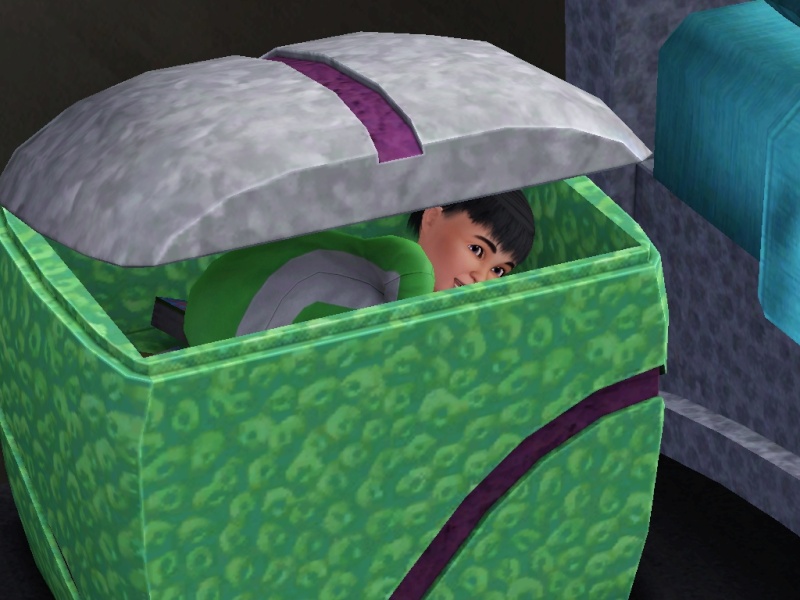 Birthday day.
Now a child.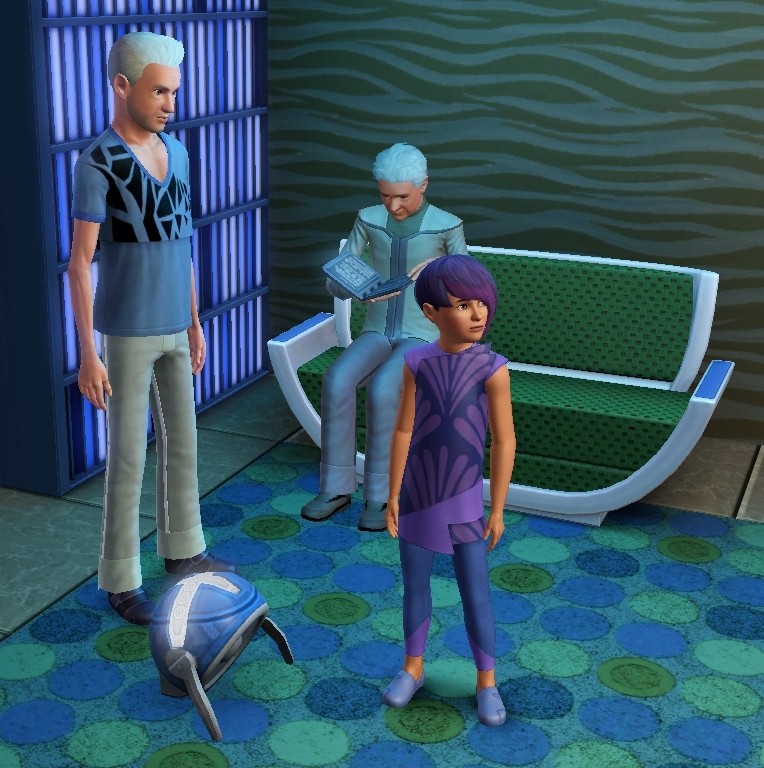 With a rather scary look in how much she likes feeding that nanite to her new friend.
Already out and about with one of her new things.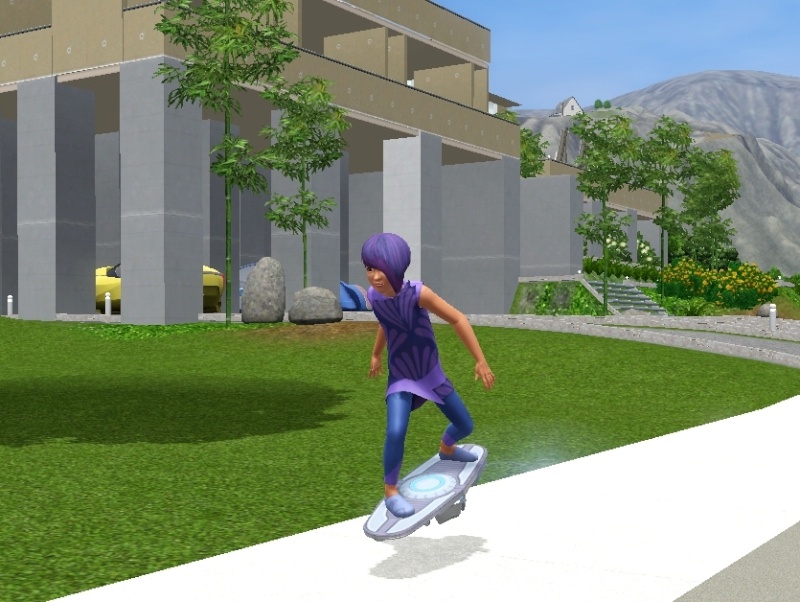 So, what is so fast you say? She got popups that she reached each level of Advanced Technology up to 10 right after she aged up! So when she got her holodisk the next day she completed her LTW of High Tech Collector the second day she was a child?!!?? I did not think kids could even have a LTW and complete one. Just in the future? And the skill max????
So........ what to do now?
There was a monster under this bed the night before, but tonight she needs a dream to tell her what to do with the rest of her life.