Say Hello to Hap Hazard - a neurotic, clumsy, coward who happens to be a hydrophobic couch potato with dreams of becoming a Superstar Athlete.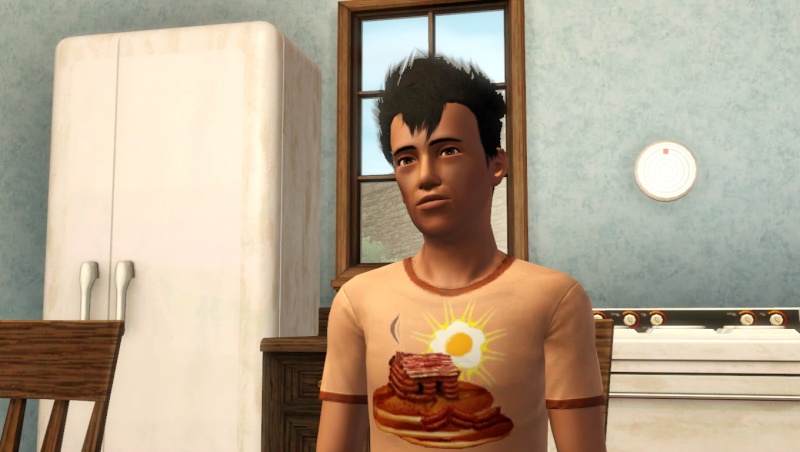 He moved into Hilltop Heights in Monte Vista and immediately enrolled in the sports carer track.
He didn't  enjoy his first swimming lesson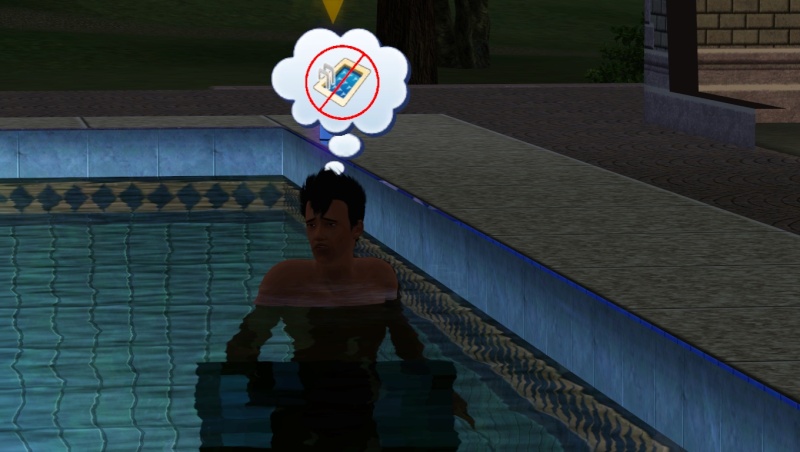 And seemed totally confused by the idea of a treadmill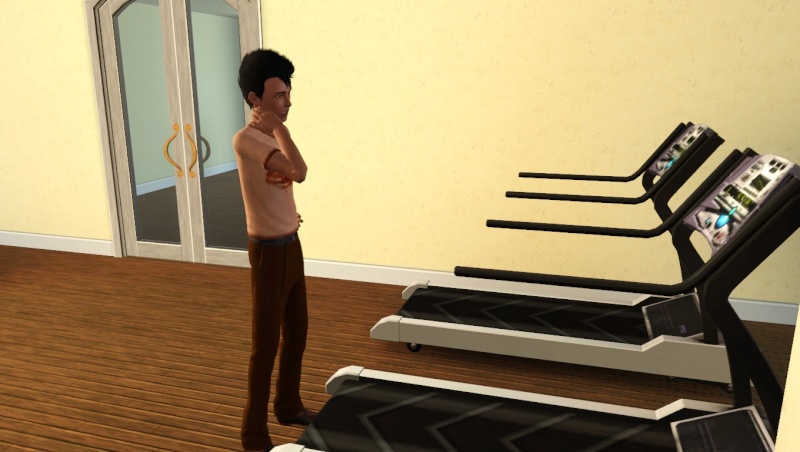 I reminded him that there were three young ladies behind him and that they weren't very impressed at the moment.  So he gave it a go!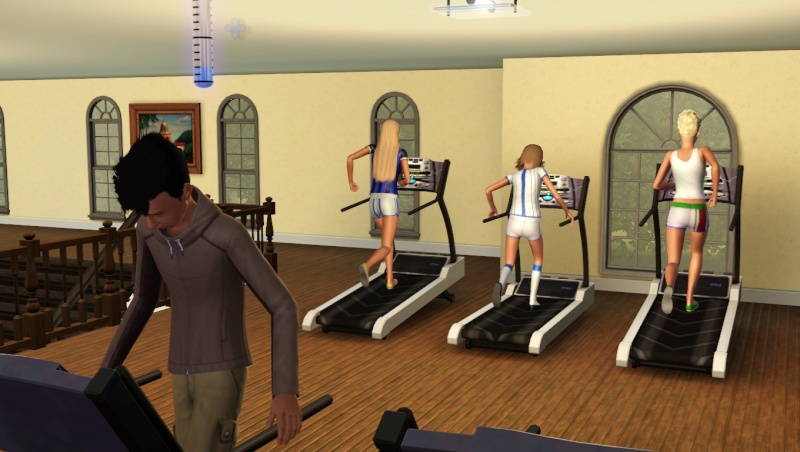 Not quite the result we wanted Hap!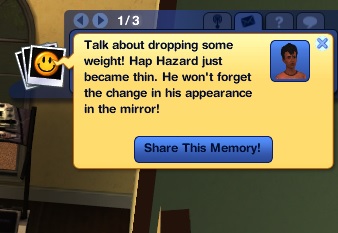 Hmmmm, playing computer games.  I know it's not supposed to be good for your eyes to sit too close to the TV but this is taking it to extremes!
Made it to level 4 of the sports carer.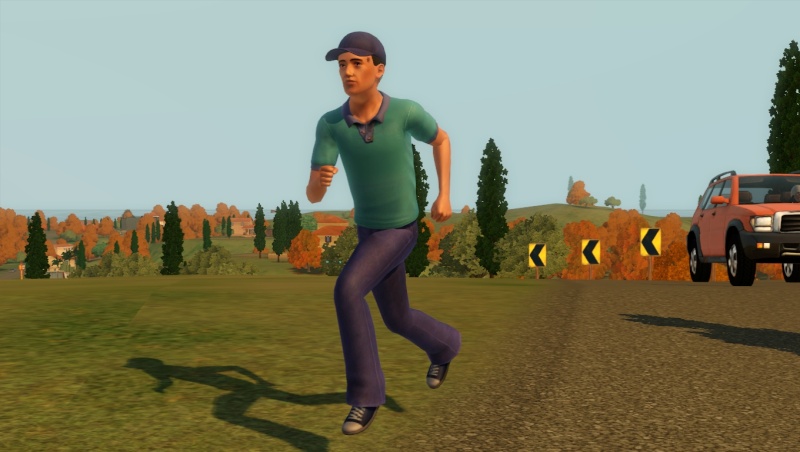 And got an opportunity to go to China and learn the martial arts skill - Whoops!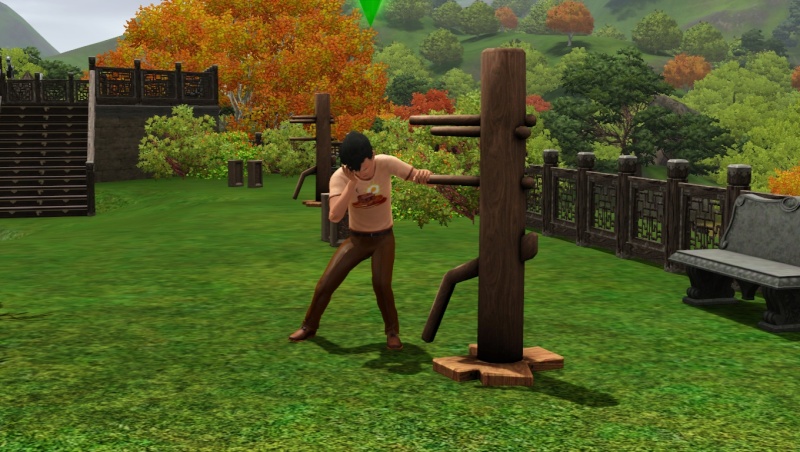 He picked an adventure to spar with this young lady (I can't remember her name) and the
sparks
hearts flew (at last!).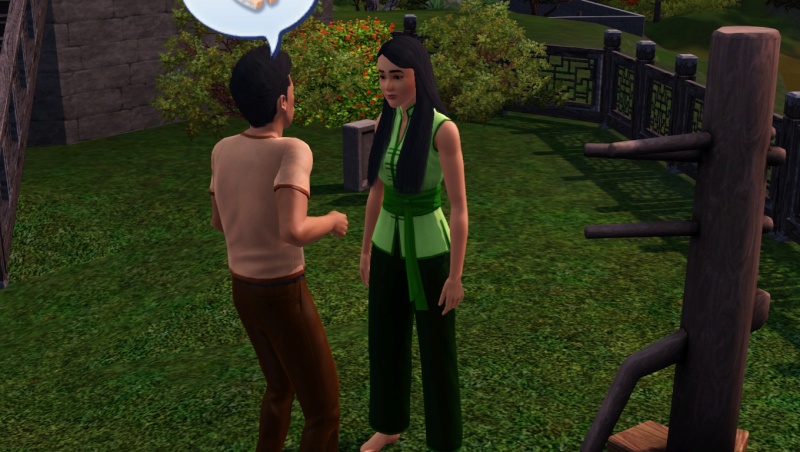 She is the first sim to show him any interest at all but unfortunately she is engaged so who knows if this will go anywhere.