Yes I knew better, but I was so excited that she went outside and to the festival on her own (being she hates the outdoors) I completely forgot!
I won't get to busy to save again.  

    Played a little more and she now has her LTW again.  She has now mastered Gardening and Handiness, she is level 7 at athletic and cooking, and level 7 on the Gardener career.
Just some tid-bit moments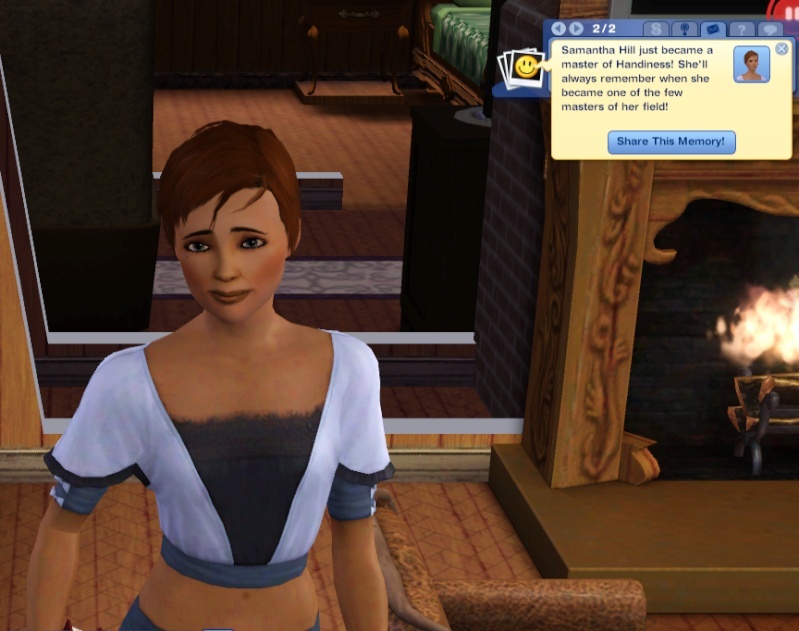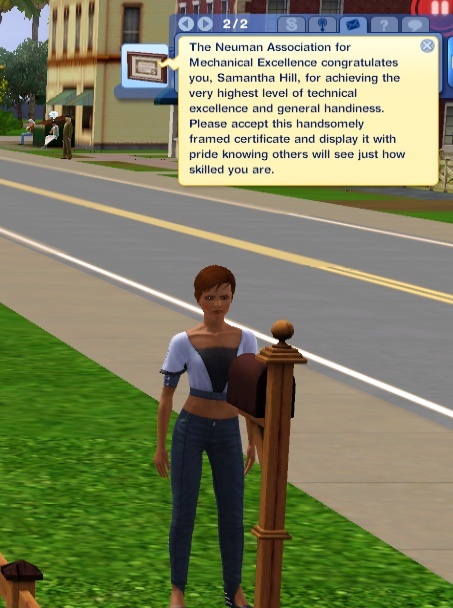 This little one showed up after getting her LTW-  I call her Pinky (Yes I'm making her female)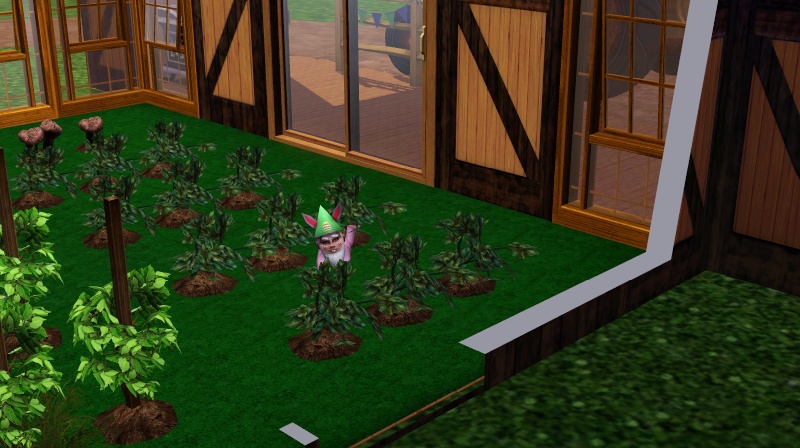 Sam is increasing her athletic skills with her secret ballet practicing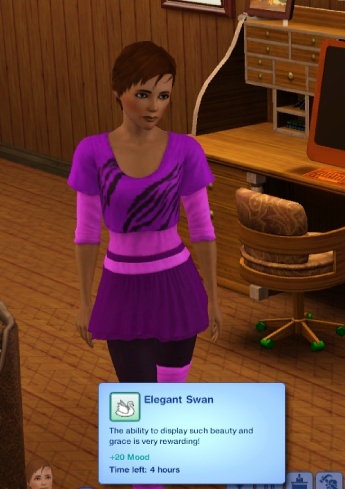 I'm waiting to see when she gets to the point where she can do the following dances:
I'll be back later with more updates. . .