Meet Kalel. Kermit chose to raise her himself.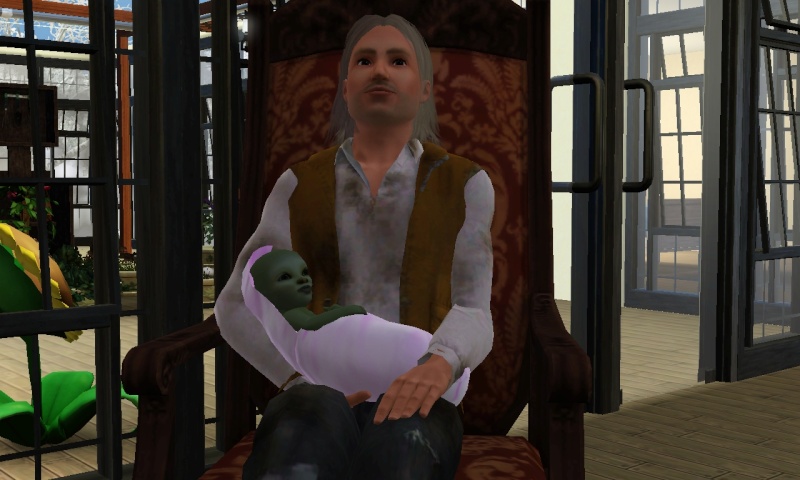 Oops! Trying to make a bit of extra money, but I don't think Kermit is ready for upgrading a stereo. We decided to send it back to it's owner.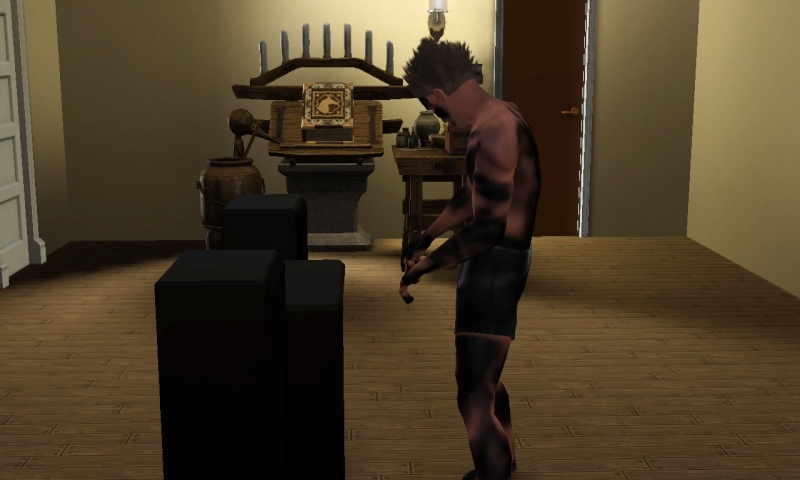 Wearing his career outfit, Kermit decided to introduce Kalel to the gardening channel early.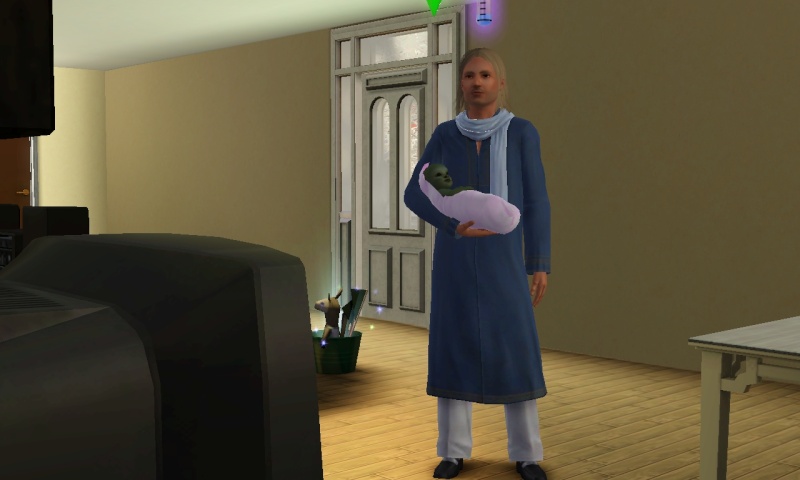 Thought I'd show you a picture of his house with the winter lights up.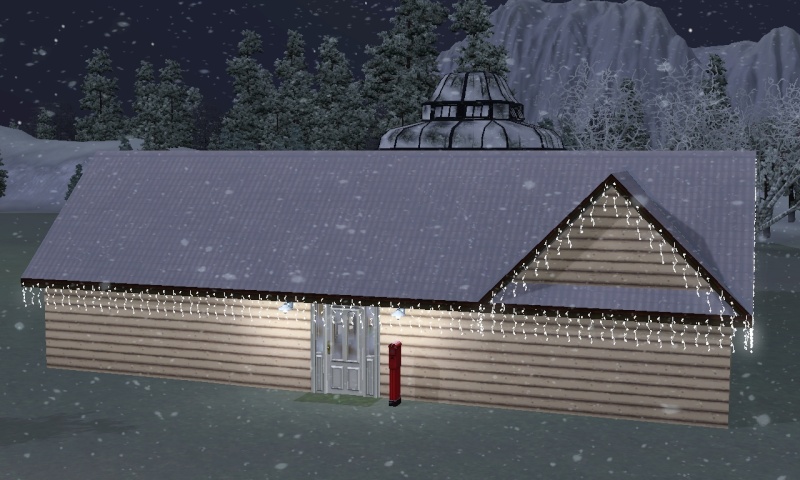 Only had about 4,000 Simoleons in the bank at the moment. He has a long way to go. I think I need to add windows.
.:*~*:._.:*~*:._.:*~*:._.:*~*:._.:*~*:._.:*~*:._.:*~*:._.:*~*:.