I tried to go to the library with the girls, but each adult can take only one child - so you are really busy travelling back and forth to get them all there ... I admit, I was too lazy to do so ...
I did go to China though and got the books for building funds and an incence burner. (I wonder if the burners from France and Egypt wouldn't do the same.)
So here's
WEEK 6: Rawla and Seasons
- second attempt
Right away I went in medias res - toddler training would keep me busy all week.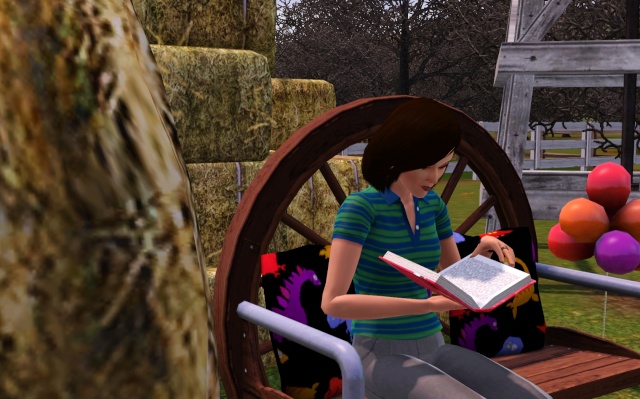 My hopes were rewarded, I spotted Rawla at the Autumn festival.
The shy lady sat at the side reading a book.
didn't stop Me to invite her to an apple bobbing contest ...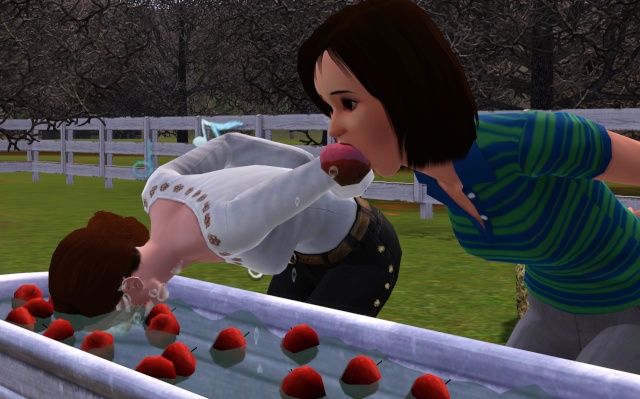 ... we were even up until almost the end. Me won, I bet with some evil trick.
That look from before makes me wonder ...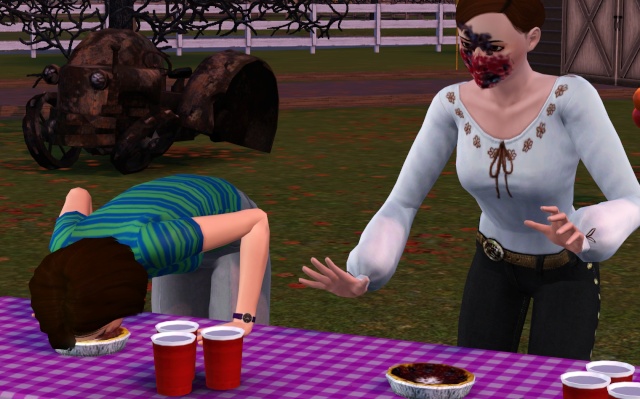 Nice Rawla joined in at the pie eating contest too.
... we both didn't walk out first, but it was so much fun!
The girl is a real treasure, she accompanied me home and met my sweeties:
Zoe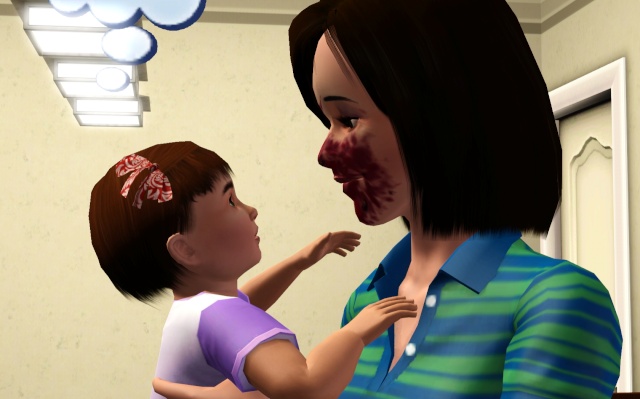 and Pam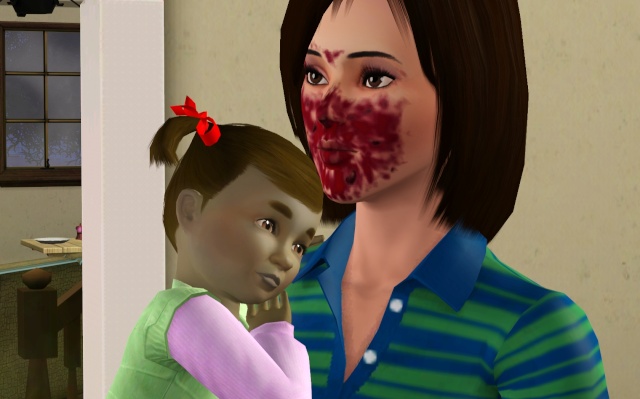 Main pursuit this week: toddler training: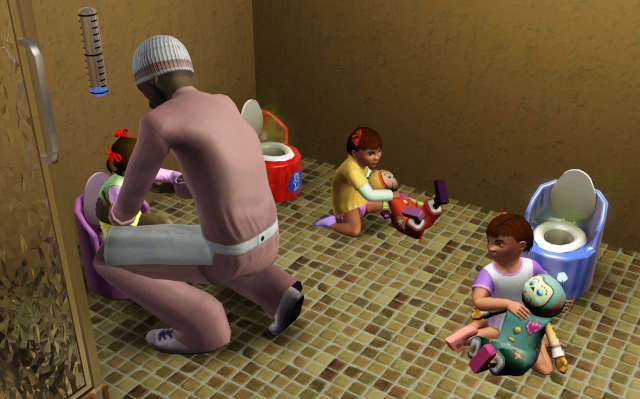 Zac did his very best with the potties.
Getting our little ones a good start wasn't the only worry that hit Me this week.
I got a note that my birthday was coming up.
! ! ! p.a.n.i.c. ! ! !
Zac would be young adult for more than another 100 days.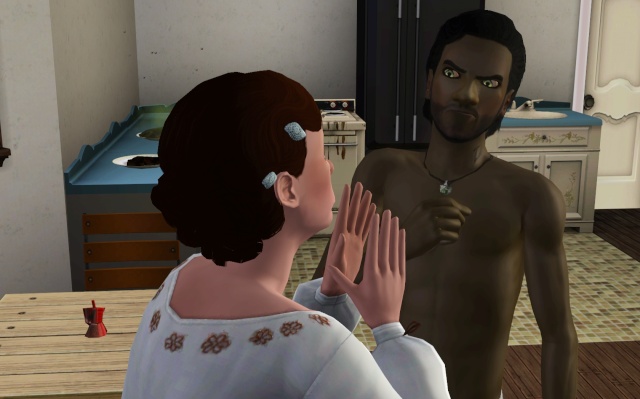 I asked him to turn me ...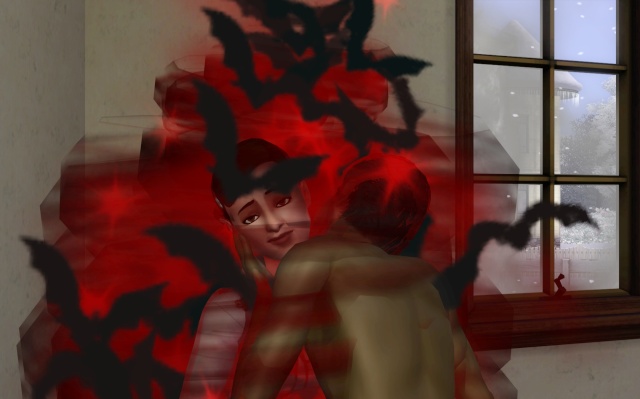 What an experience!
After the exhilaration faded, I felt increasingly sick ...
I'm not so sure this was a good idea ...
The girls had their birthday and we added a bath and new bedroom for them on the second floor.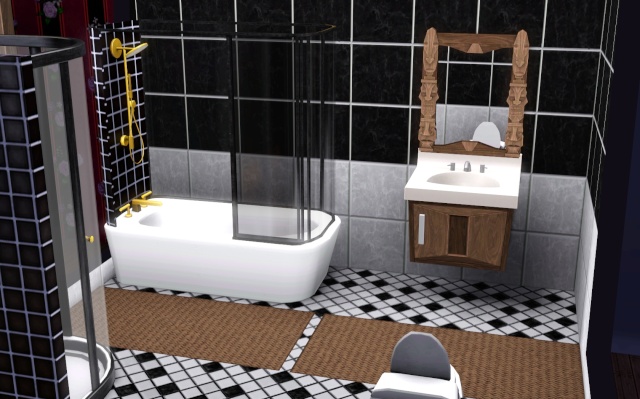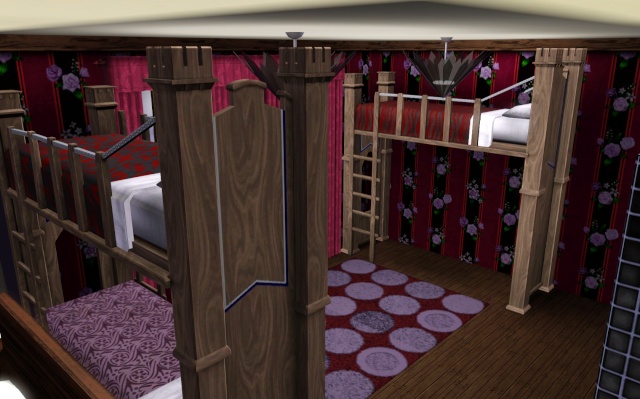 Zoe (on bed) and Lou at bedtime:
redesigned the masterbedroom too
The time of my transformation came and I sent the girls to the festival park.
Just in case something went wrong.
At that time I believed it would, I felt like dying - baaad experience!
Lou
Zoe
and Pam (she's a genetic vampire, no skates for her
- still she thinks she had a good time .lol.)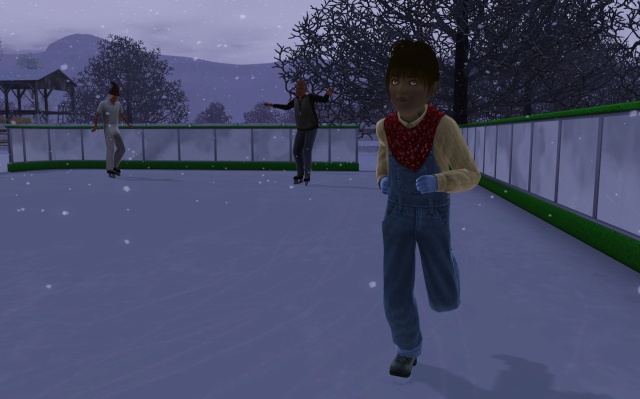 At home: I made it through transformation - phewwww!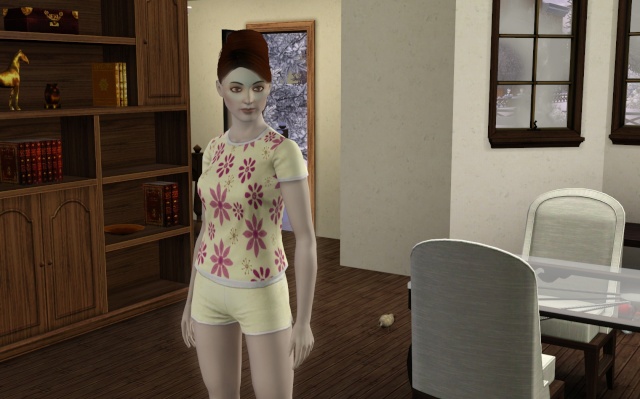 --
The toddler training was no success. Only one girl learned to speak, none of them to walk and all ran a little short of completing potty training. - all got negative traits when they aged up - I forgot which they were - I'll check next time I'm in game.
--
For the next week I rolled
Gram and Late Night
(ah, we had already vampires at late night ...)
I think I should take her out to a fancy bar or lounge.