I haven't gotten very far in this challenge yet and haven't taken pics of status updates but I will return to bring those updates soon. Here follows the story of Cameron Steve A shipwreck survivor that washes up on the shores of Monte Vista, scratching his head trying to remember who he is, he finds a deed to a property in the area. With his basic understanding of the local language and culture he begins anew with only the clothes on his back, a sleeping bag and a mysterious property that he apparently owns
As you can see Cameron begins the challenge with Sleeping Bag, Clothes, Property and small portion of sanity and 0 Simoleons. The property he is on is a small peninsular as he will be fishing and there is a park nearby with BBQ yay food. He spends the first day learning to fish.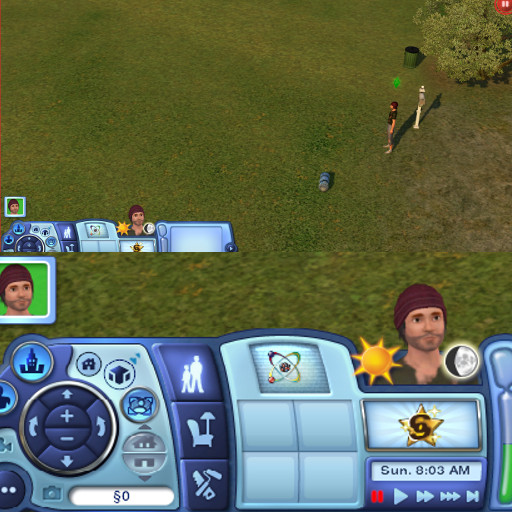 That evening he rummages through his neighbors trash can and his neighbor comes home, oooOOOOooo it's a policeman with a very large expensive house lol What goes on in Monte Vista I wonder. This nets him just over 300 S for the day well on his way to 500 S.
Cameron gets ready to be taken to jail but instead is invited inside, go figure rummaging is like a doorbell in some places lol Once inside he mooches some food, uses the "facilities" and generally enjoys the whole furniture thing for a while.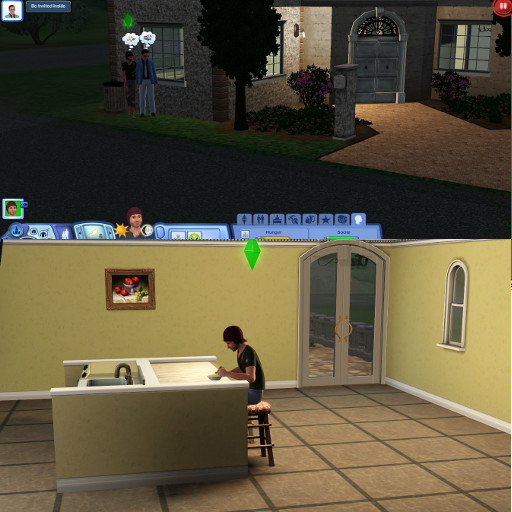 It gets late everyone goes to bed so Cameron finds a spare room, which is the size of a house

, and makes use of the bed. (I believe this is not allowed so wont happen again). Cameron is rudely awoken by complaining Sims that give up complaining and leave.
After several hours Cameron left the house and slept the rest of the night at his property, he spent the next day fishing, then out for the evening rummage but his loot was not so impressive this time around. He reaches 500 S by Tuesday night 9 pm and can now taxi to the fishing park and the consignment store yay.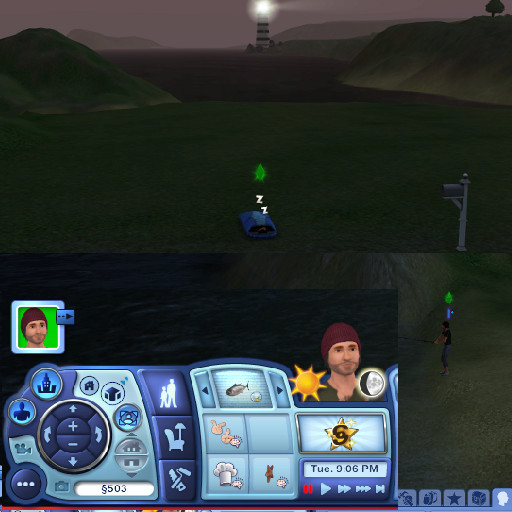 The next morning OMG!!!! A 1 Simoleon bill

How will he pay lol. what would the repo man take I wonder.
Ok this was a special event so I grabbed a few shots of this, while cooking on the BBQ at the park Cameron's towel caught fire, luckily there is a beach there so he runs to it to extinguish himself. OOOOOPPPSSSS can't extinguish yourself when you walk on water o.O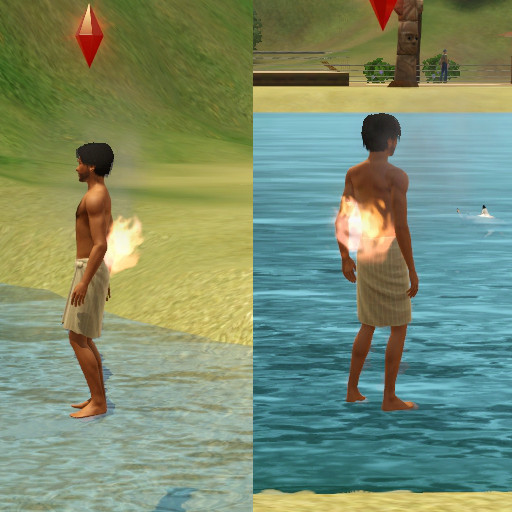 Not only walk on water he can dance on water and do a football cheer.
No water shallow or deep is to fluid for Cameron to traverse on top of. And he runs away, on the water with his butt still on fire, this went over several Sim hours and I had to reset him.
Now he had his first 500 it is time to work on shelter before the weather changes
the first thing he bought was the shower, he had trouble finding free places to get a wash. Then a roof and walls enough to fit his sleeping bag.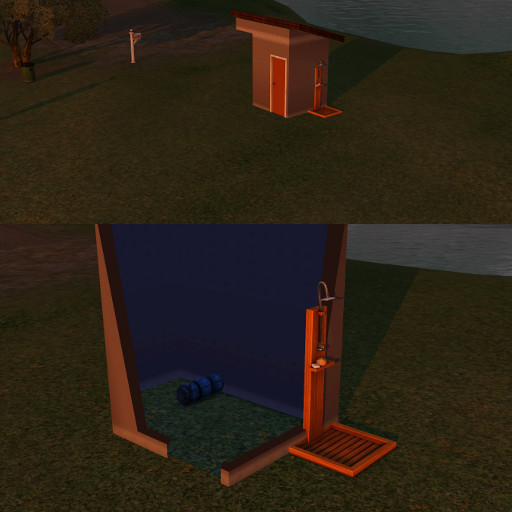 And with more Simoleons and his increasing fishing catches he continues to upgrade.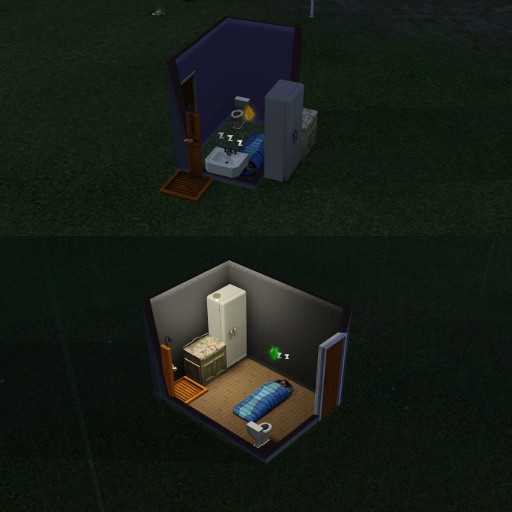 Finally the toilet is in it's own room lol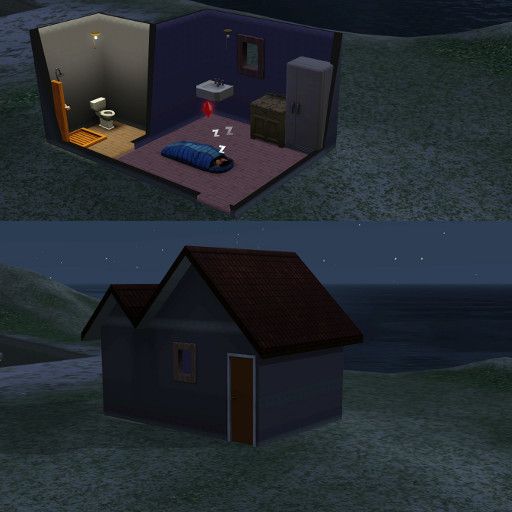 And this is where I have left the game so far, I didn't think to check the day and such so I will have status updates soon. I do know his worth at this point was just over 3000 S.